Sara Vivens, MA, LCPC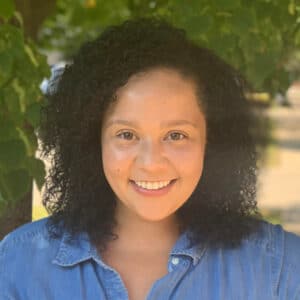 I am a psychotherapist and a clinical supervisor at Wildflower and work with individuals, couples, and families in moving towards healing and creating a meaningful life. By creating a warm, steady, and curious space, with just the right amount of humor, I help individuals through exploration of moments of past wounding and hurt to find healing and fulfillment in their lives now.
In my clinical work I use multicultural and multisystemic lenses to explore attachment patterns, identity development, experiences of trauma, and adaptive coping patterns. By acknowledging and validating these pieces, I am able to comprehensively recognize how these experiences allowed one to survive until now, and create goals for how to shift and live a life that feels more connected, valuable, and joyful. Psychotherapy asks for trust and collaboration through this process which can certainly bring out feelings of fear, overwhelm, and loss, and also feelings of enlightenment, safety, and belonging. My areas of specialty include trauma experience processing and healing, eating disorders and body image exploration, women's health issues, mood disorders, and relationship concerns.
I hold my Bachelor's degree in Human Development Psychology from DePaul University, and Master's degree in Counseling Psychology from The Chicago School of Professional Psychology. I have extensive training in treatment of trauma experiences, mood disorders, anxiety disorders, and binge eating disorder through evidence-based theories and practices. I use a relational and narrative therapy framework to understand the context and development of each individual. I also use Dialectical Behavioral Therapy, Acceptance and Commitment Therapy, Cognitive Behavioral Therapy, and Exposure and Response Prevention to help in movement towards a more peaceful and fulfilling life.
---
Pronouns
she/her/hers
---
Selected training and affiliation
Cognitive Behavioral Therapy (CBT) for Binge Eating Disorder training
Exposure and Response Prevention (ERP) training
Why the Health At Every Size (HAES) Paradigm Matters: Supporting Clients in Their Journey Toward Self-Acceptance
Dialectical Behavioral Therapy (DBT) training
Trauma-informed care training
---
Key beliefs
Identity gives us a framework for exploring who we are, where we come from, and what feels good to us.
Our bodies will share what our voices cannot.
---
More about me
I crave spending time in nature.
I love to connect with others through humor. If I'm nearby, you can probably hear me laughing!
True Crime podcasts are my favorite.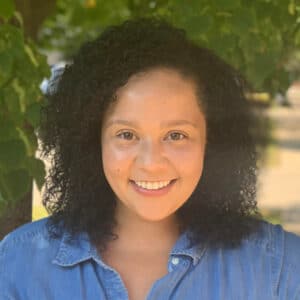 Recent Posts by Sara Vivens, MA, LCPC
Sara is a psychotherapist and works with individuals, couples, and families in moving towards healing and creating a meaningful life….
Read More