Crystal Adams, MS, LPC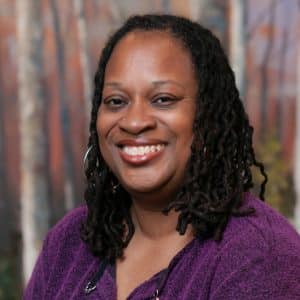 As a psychotherapist, I work with individuals struggling with a range of challenges that include mood disorders, body image issues, women's mental health, stress management, relationship problems, and self-injury.
My integrative approach involves interventions such as Person-Centered approaches, Cognitive Behavioral Therapy (CBT), and Motivational Interviewing. I value each client's uniqueness and will tailor my style to their needs, recognizing that no two clients are alike. My approach is collaborative, strengths-based, and empowerment-focused. I believe a trusting relationship with an open and compassionate therapist is essential for developing self-awareness, promoting change, and reaching goals. As such, I strive to maintain a safe space free of judgement where clients are invited to explore the challenges that brought them to therapy. It would be an honor to partner with you on your journey to wellness. I invite you to contact me to take the first step toward healing.
I am a Licensed Professional Counselor. I have a Master's degree in Clinical Mental Health Counseling from National Louis University, and Bachelor's degree in Psychology from Roosevelt University. In addition, I have earned a 40-hour certificate in domestic violence education. My professional training includes crisis counseling, trauma-informed care, and LGBT+ issues. I acquired clinical experience in a variety of settings such as private practice, community agencies, and residential milieus.
---
Pronouns
she/her/hers
---
Selected training and affiliation
Trauma-informed care via Trilogy Behavioral Healthcare
Domestic violence education via Between Friends, Chicago
LGBT+ focus via Lifeworks Psychotherapy Center's Green House Post-Grad Training Program
Crisis counseling via Crisis Text Line
Postpartum Support International (PSI)
Kink and Poly Aware Chicago Therapists (KPACT)
---
Key beliefs
You are beautifully human and worthy of love, peace, and wholeness.
We are here to love and be loved.
Vulnerability is a sign of strength.
---
More about me
Music is a big part of my life. I like taking walks along the lakefront while listening to music; it soothes my spirit. I wake up and go to bed listening to my favorite songs.
Favorite quote: "Be You, the world will adjust" by Buddha.
Fun facts: I like watching youtube videos of cats…they always put a smile on my face.
Forget About It by Caprice Crane is my favorite book of fiction that I can read over and over again.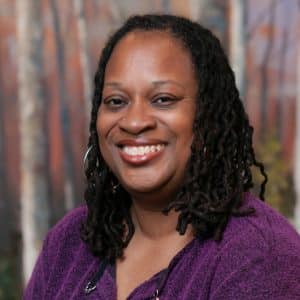 Recent Posts by Crystal Adams, MS, LPC