Hillary Urban, PsyD, PMH-C (she/her)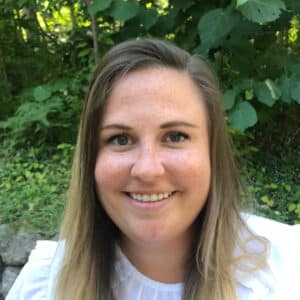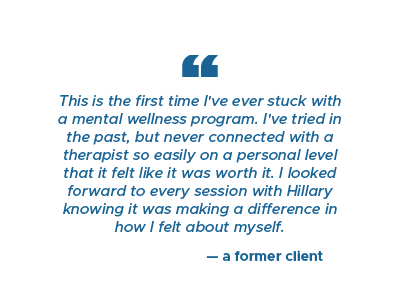 As a psychologist, I believe therapy should be a collaborative process and consider my clients to be experts on themselves. I aim to assist each client to gain insight into unhelpful behaviors that are contributing to current symptoms, to learn skills to change these behaviors, and to find more effective ways of coping. I strongly emphasize DBT and CBT skills in my approach to help establish something tangible for each client to practice between sessions. I also believe that the power of a strong therapeutic relationship cannot be emphasized enough, and utilize a non-judgmental stance and an easy manner to create a safe space for each individual. My goal as a therapist is to provide my clients with tools to help them cope with current symptoms and feel empowered to manage their own struggles and future obstacles beyond the length of treatment.
I obtained my Bachelor of Arts degree in Psychology from Michigan State University and both my Master's and Doctoral degrees in Clinical Psychology at The Chicago School of Professional Psychology. My training took place in both inpatient and outpatient settings with individuals across the lifespan. I learned to utilize therapeutic approaches that have demonstrated effectiveness in clinical research, and complete psychological assessments to guide treatment. I completed an American Psychological Association-accredited predoctoral internship at Utah State Hospital and my postdoctoral training at Compass Health Center in intensive outpatient and partial hospitalization programs.
I am passionate about working with adolescents and adults with a variety of presentations, including anxiety, mood disorders, personality disorders, psychosis, and trauma. I have extensive training in Cognitive Behavioral Therapy (CBT), Acceptance and Commitment Therapy (ACT), and Dialectical Behavior Therapy (DBT) and utilize aspects of these interventions to meet each client's individual needs. Though I emphasize these treatment modalities, I strongly believe that each individual's experience is different and do not believe in a "one-size-fits-all" treatment approach. Relatedly, I value taking the time to get to know my clients and their treatment goals and to identify the best approach for individualized treatment.
Clinical Psychologist License Number: 071010353
Type 1 NPI Number: 1659980779
Accepts: BCBS PPO and BlueChoice plans, UnitedHealthcare/Optum PPO, Lyra, self-pay and out of network clients
---
Pronouns
she/her/hers
---
Selected training and affiliation
Dialectical Behavior Therapy (DBT) training
Cognitive Behavioral Therapy (CBT) training
Acceptance and Commitment Therapy (ACT) training
Prolonged Exposure (PE) training
Exposure and Response Prevention (ERP) Training
Perinatal Mental Health Training
---
Presentations and Facilitated Trainings
Lessons from Psychotherapy: Adolescent Mental Health
---
Key beliefs
In order to change things we first need to accept our current circumstances.
Your feelings are always valid.
Asking for help is one of the biggest signs of strength.
---
More about me
I have a mini goldendoodle named Nori.
I love spending time in Northern Michigan.
I like going to sporting events (go Sparty's!) and trying new restaurants in my spare time.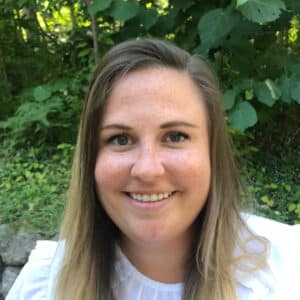 Recent Posts by Hillary Urban, PsyD, PMH-C (she/her)
As a psychotherapist, Hillary believes therapy should be a collaborative process and considers her clients to be experts on themselves….
Read More