Liz Barta, MA, LPC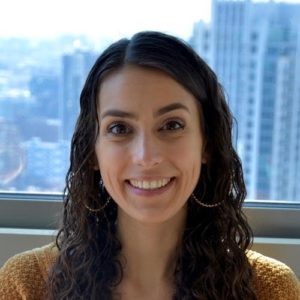 I am a psychotherapist and intake coordinator at Wildflower. I believe human beings hold a magnificent amount of power within which is often stymied by outside influences, whether that be society, family, or anything in between. In psychotherapy, we can explore and learn to cope with voices that aren't true to your unique self. Working in the here and now is an important part of this process as the feelings and reactions that come up in the therapy room are often a reflection of our daily lives and experiences. I strongly believe that there's a reason why we act, think, and feel the way we do – I will encourage you to be open and curious about your experience.
The biggest lesson I learned as a mental health professional has to do with the importance of learning to tolerate and learn from uncomfortable feelings. I would be surprised if this did not come up in our work together at some point. However, regardless of what has brought you into my office, I am honored to accompany you in this important work, wherever it takes us. I lean towards using mindfulness, body awareness, self-acceptance, and the therapeutic relationship as my main tools. Overall, I am a client-centered clinician: we will work together using whichever methods are best for you. I don't believe there are shortcuts to this work, but having an ally and a witness in the process can be a powerful tool that enhances your personal growth.
I received my BA with a focus on Holistic Psychology from DePaul University in 2015. I completed my graduate training at The California Institute of Integral Studies in San Francisco and received my MA in Integral Counseling Psychology. My background includes extensive training in Transpersonal Psychotherapy. This work is focused on listening to intuition, honoring one's authentic self, and attuning to spiritual growth. I often use this approach when working with anxiety, depression, grief, attachment struggles, and relational conflict. After graduate school, I moved back to the Chicagoland area, where I earned my license as a Professional Counselor (LPC). Prior to Wildflower, I worked at a non-profit mental health organization on the west side of Chicago. The experience allowed me to immerse myself in trauma-informed therapy, harm reduction techniques, and crisis intervention and also helped deepen my training in mood disorders, personality disorders, addictions, and trauma- informed approaches.
---
Pronouns
she/her/hers
---
Selected training and affiliation
Transpersonal Psychotherapy
Mindfulness-Based Stress Reduction
Trauma-Informed Psychotherapy
Relational Psychotherapy
Crisis Intervention
---
Key beliefs
We innately know what is best for ourselves.
As a society, we need to take a collective deep breath and slow down.
Learning to listen to the body can give us the grounding we need to dive deeper into the mental and spiritual realms of our lives.
---
More about me
I love being outdoors and walking – it is the best way for me to process and release!
I love being around people, but also need an equal amount of time to myself to read, enjoy essential oils, meditate, and write.
Words I live by: "Authenticity is a collection of choices that we have to make every day. It's about the choice to show up and be real. The choice to be honest. The choice to let our true selves be seen." – Brené Brown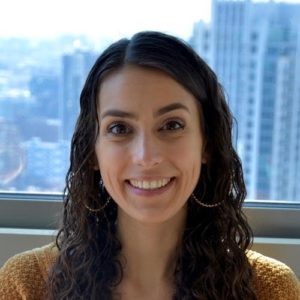 Recent Posts by Liz Barta, MA, LPC