Liz Brice, MSW, LCSW (she/her)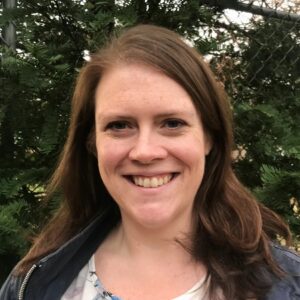 As a therapist I am curious to learn more about people and make space for them to learn more about themselves. I aim to bring curiosity into every session and build partnerships with my clients to help them reach their goals. I believe that each of us is the expert in our own story and there is so much power in sharing our stories with others. My role as a therapist is to listen to experiences and help people make meaning out of the past while making decisions to shape a future around their values. I'm also a big believer in the power of humor and laughter. I encourage my clients to bring their full selves into our work together.
My approach is person-centered and task-oriented. In our work together, I will ask about your goals and your hopes for your time in therapy. I'm interested in learning what is meaningful to you and what you hold in high regard. I want to encourage clients to clarify their values and build a life they love. If you're moving through a breakup, a career shift, the loss of a loved one, or any other type of transition, I'm interested in hearing what you want to accomplish and making those goals a realty. I have a background in mental health with training in trauma, mood and personality disorders, and anxiety. Skilled at naming symptoms and cultivating coping skills to get through tough seasons, my goal is to walk with people as they reach their full potential. I have experience working with people in transition and those who have experienced past trauma or harmful experiences. I am trained in supporting survivors of Domestic Violence and individuals who have experienced intimate partner violence.
I earned my Bachelor's degree in Social Work from Trinity Christian College and completed my Master's degree in Social Work from Jane Addams College of Social Work at University of Illinois- Chicago. Before becoming a full-time therapist, I worked at nonprofits across the city with experience in Domestic Violence, Refugees, Hunger, Health and Housing. I am always pursuing training to become a more skilled clinician.
---
Pronouns
she/her/hers
---
Selected training and affiliation
Training in Cognitive Behavioral Therapy (CBT)
Trainings in Trauma-Informed Care
Trainings in LGBT+ affirming service delivery
Trainings in Motivational Interviewing
Training in Harm Reduction
40 Hour Domestic Violence Certification
---
Key beliefs
Each of us has a unique set of giftings. Where our skills intersect is what makes our strengths!
We are not defined by the worst thing we've done or the hardest season we have lived through. Each of us has the capacity for change. It's never too late to start over, start again, or try something new.
Community and connection are needed by all of us. No one can go through every season of life alone.
---
More about me
Lifelong Chicagoan, only child, and lover of books and podcasts. I'm always interested in trying a new recipe, restaurant or brewery! I am a novice yogi and runner. When I'm not in the office I love spending time with my husband and my son.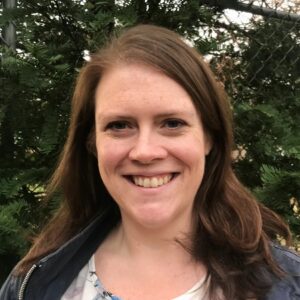 Recent Posts by Liz Brice, MSW, LCSW (she/her)
Liz is a psychotherapist at Wildflower. She earned her Bachelor's degree in Social Work from Trinity Christian College and completed…
Read More
Pregnancy can bring with it a multitude of emotions regardless of whether it is your first pregnancy, second, third, etc….
Read More