Natalie Breitmeyer, MA, LCPC, R-DMT, RYT (she/her)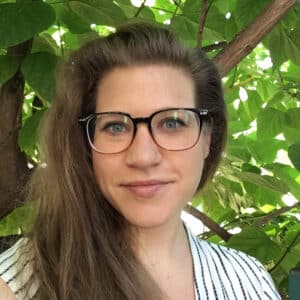 I am a trauma-informed psychotherapist, registered dance/movement therapist, and trauma-informed yoga teacher. I have a person-centered, holistic, mindfulness-based orientation and approach the practice of therapy as an opportunity to foster compassionate and curious connections to all parts of the authentic self: mind, body, and spirit. I specialize in working with clients new to therapy, adjusting to life transitions, processing grief and loss, experiencing complex trauma responses, and those struggling with eating disorders, substance use disorders, mood and anxiety disorders, and chronic pain. I enjoy working with individuals, couples, and families.
I strive to create a safe, supportive, and open therapy space where we will work collaboratively on your journey towards healing and wellness. I help clients build awareness of existing patterns and invite flexibility, creativity, and resilience where rigidity, frustration, or hopelessness may previously have lived. As a somatically- informed clinician I both recognize the impact of mental health struggles on the body and draw from body-based interventions including yoga therapy techniques as additional tools for healing. My background in creative arts therapies offers me further options for helping clients understand struggles, cope with and tolerate distress, increase self-awareness, identify strengths, and discover personal resources.
I received my Bachelor's degree in theater from Cornish College of the Arts and obtained my Master's degree in counseling psychology and dance/movement therapy from Columbia College Chicago. My clinical work prior to Wildflower focused on women's mental health issues, trauma, healing for healers, relapse prevention, trauma and mood disorder psycho-education, crisis intervention, and skills for building resilience. I have trained in ACT, CBT, DBT, and solution focused therapy as a part of my clinical and graduate work. I have received level one training in Gottman Method Couples Therapy and have found the methodology effective and approachable. In the time we work together and no matter the approach we find works best, it is my hope to empower clients to become their own resourceful, creative, and compassionate healers.
LCPC License Number: 180013989
Type 1 NPI Number: 1225680986
Accepts: BCBS PPO and BlueChoice plans, UnitedHealthcare/Optum PPO, self-pay and out of network clients
---
Pronouns
she/her/hers
---
Selected training and affiliation
Gottman Method Couples Therapy Level 1 Training, Gottman Institute
Registered Dance/Movement Therapist, American Dance Therapy Association
Post-graduate training in eating disorder relapse prevention, National Eating Disorders Association and Eating Disorder Hope
Trauma informed yoga teacher training, Yogaview Chicago and the Prison Yoga Project
Dialectical Behavior Therapy training
Acceptance and Commitment Therapy Training
---
Key beliefs
Every human can tap into resilience.
Compassionate self discovery is a key to healing.
Health and wellness journeys are unique for every individual.
---
More about me
I love to experiment in the kitchen.
When I'm not in session, you can usually find me in a dance, art, or yoga studio.
I am fascinated by the myriad uses for essential oils.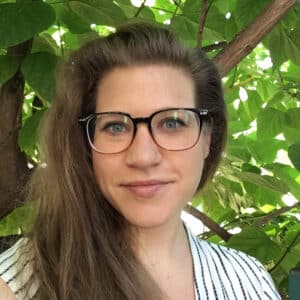 Recent Posts by Natalie Breitmeyer, MA, LCPC, R-DMT, RYT (she/her)
Mental health professionals often speak about mindfulness, or non-judgmental attention to the present-moment experience. I also like to think of…
Read More
If you, like many of us, have been finding yourself sitting more than usual or have been noticing some increased…
Read More