Paige Zimmerman, MSW, LCSW (she/her)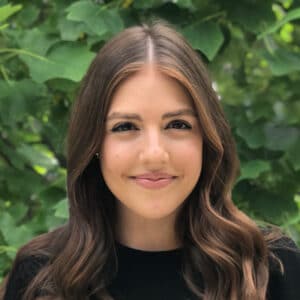 I am a psychotherapist with extensive training in treating mood and anxiety disorders and counseling individuals and families. My clinical work is informed by professional experience that spans challenges involving depression, anxiety, trauma, body image, grief, life transitions, substance abuse, and sexual and gender identity. I am also the intake-community liaison at Wildflower.
My goal as a therapist is to serve as a guide in navigating the complexities of life and assist individuals with creating the life they want. I provide a safe and supportive space for individuals to explore barriers, patterns, and areas for growth. I work collaboratively with clients to develop more effective ways of managing obstacles, conflict, and life stressors. Human beings have a tendency to avoid painful or uncomfortable thoughts, feelings, and sensations. This understandable instinct can get in the way of living a fulfilling life. In therapy, we mindfully and non-judgmentally approach this discomfort, which is often the first step to living a life that is values-based. I believe every client has individual strengths which can be harnessed to create meaningful, long-lasting change. I am here to empower and encourage you along your journey towards healing.
I am trained in Dialectical Behavior Therapy (DBT), Acceptance and Commitment Therapy (ACT), and Exposure Response Prevention (ERP). I earned a dual Bachelor's degree in Psychology and Sociology from the University of Colorado at Boulder and a Master's degree in Social Work from Loyola University Chicago. My post-graduate training includes counseling with adults, children and adolescents, groups and families. Prior to joining Wildflower, I was the Clinical Manager of a Mood, Anxiety, and Trauma residential program at ERC Insight Behavioral Health Centers. I deeply value ongoing learning and consistently seek out opportunities to expand my clinical knowledge and grow as a therapist.
---
Pronouns
she/her/hers
---
Selected training and affiliation
Dialectical Behavior Therapy Training
Exposure Response Prevention Training
Acceptance and Commitment Therapy Training
Crisis Intervention Training
---
Key beliefs
There is always more than one way to see a situation and more than one way to solve a problem.
When we accept our current reality and stop avoiding our internal experience, we reduce our suffering and create space for effective action.
We are tough AND we are gentle.
---
More about me
Away from work, I cherish time spent with friends and family and enjoying the diverse food, culture, and neighborhoods of Chicago.
To unwind I enjoy yoga, listening to music, and a great cup of coffee.
A good movie and popcorn is my ideal Friday night.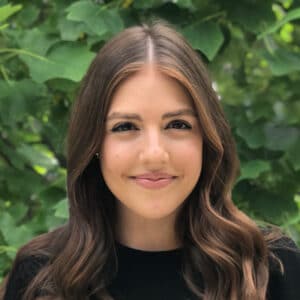 Recent Posts by Paige Zimmerman, MSW, LCSW (she/her)
Paige is a psychotherapist at Wildflower. She earned a dual Bachelor's degree in Psychology and Sociology from the University of…
Read More
[Photo by Benjamin Davies on Unsplash] As a therapist, I often utilize Acceptance and Commitment Therapy in my work with…
Read More