Rosa Figueroa, MA, LCPC, PMH-C (she/her)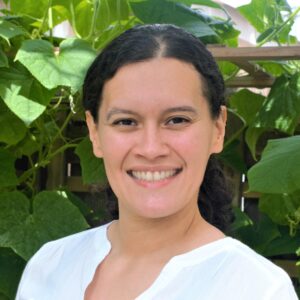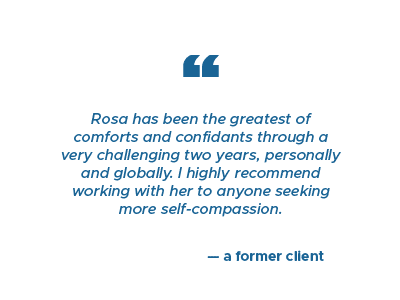 I am a client centered, trauma-informed therapist who believes in the importance of empathy, compassion, and a collaborative therapeutic relationship. I have been a therapist since 2011 and my specialization is working with adolescent and adult survivors of trauma, including sexual violence and abuse, military trauma and other forms of abuse and neglect. I also have experience with perinatal mental health, those facing grief and loss, immigration concerns, chronic illness, anxiety, depression and other life transitions. I'm a certified perinatal mental health clinician (PMH-C).
As a therapist, I acknowledge that hurt is often experienced within relationships AND I believe that a collaborative therapeutic relationship is a place where healing can take place. In order to build that relationship, I strive to understand the unique experiences of each client and the challenges they face and provide unconditional positive regard and support. It is important for me to maintain flexibility in my therapeutic approach in order to meet the client where they are and formulate the therapeutic environment to fit their unique needs. In therapy, I honor each client's natural ability to create positive change for themselves, no matter the circumstance, and I provide a safe and empowering environment where clients can identify their personal needs and establish boundaries in their lives.
I earned my Bachelor's Degree in Psychology, with an emphasis in Human Services, at the University of Wisconsin- Stevens Point and obtained a Master's Degree in Clinical Mental Health Counseling at Adler University in Chicago. Prior to joining Wildflower I was a Clinical Director at a rape crisis center where I oversaw the counseling program and helped support the community need for sexual trauma therapy. I have utilized art, play, and mindfulness techniques within therapy, but draw from other approaches including Cognitive Behavioral Therapy (CBT), Dialectical Behavioral Therapy (DBT) and others as needed.
LCPC License Number: 180009230
Type 1 NPI Number: 1578128823
Accepts: BCBS PPO and BlueChoice plans, UnitedHealthcare/Optum PPO, Lyra, self-pay and out of network clients
---
Pronouns
she/her/hers
---
Selected training and affiliation
40-Hour Sexual Assault Training
60-Hour Child Sexual Assault Training
20-Hour Adult Sexual Assault Training
Attachment and Regulation Competency (ARC) Training
Gottman Method Couples Therapy Level 1 Training
Acceptance and Commitment Therapy trainings
Dialectical Behavior Therapy trainings
Perinatal Mental Health trainings
Member of Postpartum Support International
Highly-Sensitive Person (HSP) Knowledgeable Therapist
---
Key beliefs
Vulnerability is the key to establishing connection.
It is an honor to hear another's story and it is a privilege to witness another's healing.
Self-care is not selfish but instead is a requirement for healthy sustainability.
---
More about me
Exercise and movement is an important part of my self-care.
Favorite quote: "Be the change you want to see in the world." –Gandhi
I love different kinds of music and can find myself transported back in time or to a place based on a particular song.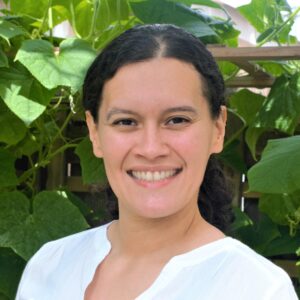 Recent Posts by Rosa Figueroa, MA, LCPC, PMH-C (she/her)
Rosalena (Rosa) is a psychotherapist at Wildflower. She earned her Bachelor's Degree in Psychology, with an emphasis in Human Services,…
Read More