Tania Zubkus, MSW, LCSW, CADC (she/her)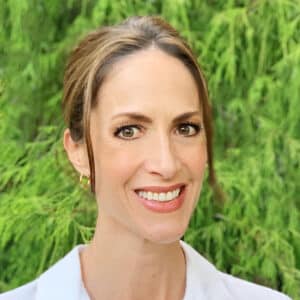 We do not often get the message that mental health deserves the type of attention we give to our physical health. Hopefully, one day cultural values will be reflected by regular "check-ups" and preventative visits, or classes throughout the years of schooling, all attending to our emotional well-being just like medical considerations and core curriculums are prioritized. Our first engagement with therapy typically comes during times of crisis, or when confronted by one of life's many challenges. The good, very hopeful news is that a willingness to seek supports during these more painful moments also creates great potential to gain skillsets fortifying the mind, spirit, and body for the long-term. I feel privileged each time I am entrusted not only to bear witness when someone faces a difficult time but also for the chance to draw upon those unique strengths which will ultimately result in their wanted change. For others who are perhaps motivated to engage in therapy to address a specific behavior, gain self-awareness, increase confidence, or improve relationships, what a gift it is for me to collaborate in an effort to reach their goals.
At times diagnoses are important to guiding specific treatment, like a road map for best care. But it is important to me that clients know I do not see them as a diagnosis, but instead as having a human experience. We are not our problems, we encounter them. With this in mind, I strive to create a therapeutic context in which a sense of safety, lack of judgement, and respect are a given but also where humor, creativity, and spontaneity can come into play. Transparency is another important element of my work. I know I am more likely to embrace a therapy concept if I understand why it works, so education is often part of my practice which aims to empower clients from the start. I tend to pull from a clinical "toolbox" of treatment approaches, allowing for flexibility based on particular needs. Acceptance and Commitment Therapy's (ACT), Cognitive Behavioral Therapy (CBT), and Dialectical Behavioral Therapy (DBT) are some of the foundations to support focus on thinking patterns, behavioral responses, mindfulness, and personal values.
As an undergraduate at Cornell University I studied psychology as well as art history. My love of art inspired academic pursuits resulting in a Master's in Humanities from the University of Chicago and many years providing tours at the Museum of Contemporary Art Chicago to visitors from around the world. Later in life I had the opportunity to pursue a lifelong ambition to become a therapist and received my Master's in Clinical Social Work at Loyola University, Chicago, with a certification in drug and alcohol counseling. I have enjoyed working with adults, children, and families, with a particular focus on and training in anxiety, depression, substance abuse, and trauma-based issues. My experience partnering with primary care providers was also wonderful training ground, especially with regards to better understanding the interconnectivity of body and mind.
---
Pronouns
she/her/hers
---
Selected training and affiliation
Certified Alcohol and Other Drug Counselor (CADC)
40 Hour Interpersonal Violence Certification
Training in ADHD assessment and intervention
Training in trauma-informed care
---
Key beliefs
We would each live on our own planet if we were meant to handle everything on our own.
"High risk, high reward" is a business motto that might better apply to therapy where braving vulnerability creates opportunity for healing and personal growth (and there is no better investment).
Change is hard, but flexibility is resiliency.
---
More about me
The best moments of my life have been on the dance floor- most of them spontaneous, most recently in the kitchen, and sometimes solo (though dance is my go-to for stress-relief, I hope never to be caught on film!).
I feel healthiest when I'm laughing daily. Whether watching stand-up or laughing at myself, comedy helps keep me grounded.
I have a new appreciation for the science behind breathing. I don't always meet my goal to practice learned exercises daily, but I'm working on it!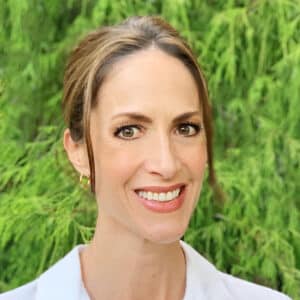 Recent Posts by Tania Zubkus, MSW, LCSW, CADC (she/her)
What inspired you to pursue a career as a psychotherapist? I wish I could provide a more specific, inspiring answer…
Read More