Alicia Fischer, LCSW (she/her)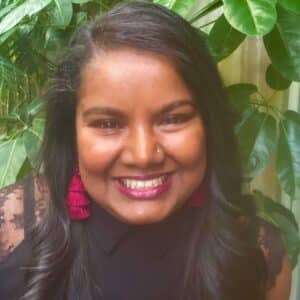 Fostering your emotional health may feel like a daunting task, but it is imperative for healing and positive change. As a clinician, I utilize a client-centered approach in order to create a warm, inviting, and non-judgmental space to process your emotions and promote self-discovery. My sole aim is to nurture personal growth and help you to unravel layers of yourself with the goal of achieving self-actualization. I would feel honored to walk alongside you in your mental health journey.
I received my master's degree in Social Work from UIC – The Jane Addams College of Social Work. I received a Bachelor of Arts in Sociology and Anthropology from Lake Forest. I have an extensive background in Medical Social Work and have worked with various clinical populations at Evanston Hospital and Northwestern Hospital including oncology patients, cardiac surgery patients, heart and lung transplant patients, NICU families, and postpartum families. My sole focus with these various populations was to provide emotional support, counseling, and advocacy during their often-prolonged hospital courses. The scope of my practice in perinatal mental health included supporting families as they coped with a NICU admission, cared for a premature infant or an infant with complex medical needs, navigated the aftermath of a traumatic birthing experience, transitioned home from the hospital or NICU, experienced a high-risk pregnancy, and grieved perinatal loss. I also have experience volunteering at an orphanage in Pune, India where I spent three weeks in 2015.
As a woman of color, I aim to apply a cultural humility framework to my work with clients and strive to promote inclusivity. I feel that the intersectionality of your identities molds how you process and cope with life experiences. I feel passionate and excited to sit alongside you and support you as you more closely examine your emotions.
LCSW License Number: 149025269
Type 1 NPI Number: 1427721141
Accepts: BCBS PPO and BlueChoice plans, self-pay and out of network clients
---
Pronouns
she/her/hers
---
Selected training and affiliation
CBT Training
Motivational Interviewing Training
Perinatal Loss and Grief Training
IPV: Beyond a Gender- Based Framework
Modalities of Treatment with Eating Disorders
---
Key beliefs
Injustice anywhere is a threat to justice everywhere.
I aim to be a catalyst for emotional transformation.
You are deserving of self-compassion.
Deep breathing is our nervous system's love language.
---
More about me
I identify as a cis-gender Lesbian Indian woman.
I was adopted from India when I was 10 months old and was raised by my incredibly loving and supportive Caucasian parents in St. Louis, Missouri.
My favorite forms of self-care include being active, listening to live music, eating Indian food, and spending quality time with loved ones.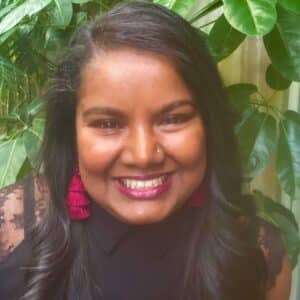 Recent Posts by Alicia Fischer, LCSW (she/her)