Amanda Besinger, MSW, DT, LCSW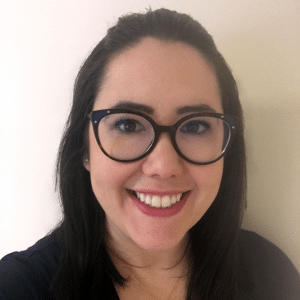 As a psychotherapist, I am dedicated to supporting my clients through a variety of transitions and challenges across the lifespan. I work with adults and children. My clinical work focuses on helping people not only adjust to change, but more importantly, embrace their inner strength and feel empowered to weather the storms of life. This strengths-based, collaborative approach is deeply informed by my experience working with individuals with special needs: I firmly believe in the beauty of diversity, especially neurodiversity, and wholeheartedly champion my clients to feel proud to be their true self. I am continually struck by the tremendous strength and resilience of my clients and feel honored to share the therapeutic experience with them.
In my psychotherapy sessions, I hold space for my clients to explore barriers to growth and healing in a collaborative, supportive environment. I view psychotherapy as an opportunity to relieve the burdens that weigh you down, to help you feel less alone, and to give you a chance to breathe again. Clients often come to me feeling defeated and tired, unsure of themselves and their future. Through the therapeutic process, we will work together to uncover your hidden questions and desires, discover new ways of knowing and healing, develop new skills, and uncover the strength within. Ultimately, my hope is to reveal for you that the courage you've been seeking is something you have had inside you all along.
My experience encompasses a wide range of client needs, including anxiety and depression, parenting, relationships, life transitions, trauma, and grief and loss. The approach I use is centered in relational and attachment-based models, and I also employ elements of Cognitive Behavioral Therapy (CBT), Emotionally Focused Therapy (EFT), Narrative Therapy, Dialectical Behavior Therapy (DBT), and other mindfulness-based therapies. Additionally, I have experience and training in Early Intervention as a Developmental Therapist, specializing in developmental differences such as AD/HD, autism spectrum disorder, and sensory processing disorder. I am also trained in the SOS Approach to Feeding, a trans-disciplinary approach to problematic feeding behaviors.
Before moving to Chicago, I earned my Bachelor's degree in theatre and philosophy from Hamilton College. I hold a Master's in Child Development from Erikson Institute and obtained my Master of Social Work degree from Loyola University Chicago School of Social Work, with a specialization in mental health.
---
Pronouns
she/her/hers
---
Selected training and affiliation
Master of Science in Child Development
Erikson Institute SOS (Sequential Oral Sensory) Approach to Feeding
STAR Institute SPACE (Supportive Parenting for Anxious Childhood Emotions)
Yale University Child Study Center
Emotionally-Focused Therapy (EFT) for Difficult Couples training, Susan Johnson via PESI, Inc.
---
Key beliefs
We do the best we can with what we have.
Even our most challenging emotions usually come from a real place and serve a real purpose.
Neurodivergence is an integral and valuable part of human diversity.
---
More about me
I love bookshops with coffee and coffee shops with books.
I have a background in movement-based experimental theatre and improv comedy.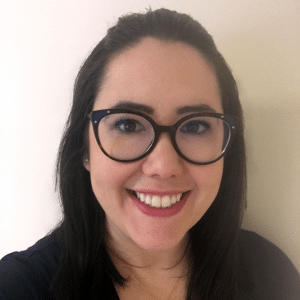 Recent Posts by Amanda Besinger, MSW, DT, LCSW
Amanda earned her M.A. degree in Child Development from Erikson Institute and obtained Master of Social Work degree from Loyola…
Read More
Self-care is one of those buzzwords that's frequently discussed but seldom defined. For many parents and caregivers, self-care seems like…
Read More