Anthony Zwaga, LSW (he/him)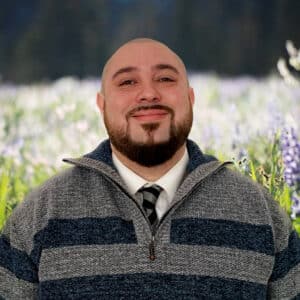 I strive to help my clients find their inner therapist using a strength-based and person-centered approach, allowing for individuals' own self-awareness and insights to support their capacity to heal, grow, and thrive. I utilize evidence-based practices such as Motivational Interviewing, Cognitive Behavioral Therapy, and Dialectical Behavior Therapy to address a wide range of challenges including anxiety, chronic pain, depression, grief, mood disorders, perinatal mood and anxiety disorders, substance use, relationship challenges, divorce, and life transitions including the transition to parenthood. I also use a combination of innovative therapeutic techniques like EMDR, Brainspotting, parts work, and somatically informed body-based interventions to help clients process their traumas, overcome Post-Traumatic Stress Disorder, and experience profound healing and renewed purpose.
It was during my own therapeutic journey of processing and healing that I discovered my passion for social work and therapy. I took my first step towards becoming a therapist by graduating from the University of Wisconsin–Madison with a bachelor's degree in Rehabilitation Psychology. I completed my Master of Social Work degree with a major in Mental and Behavioral Health and a minor in Trauma Informed Care at the University of Wisconsin–Milwaukee.
As a social worker, I have worked with individuals with special needs, individuals experiencing homelessness, convicts, BIPOC, LGBTQIA, immigrant, high risk, and military/para-military populations. Before becoming a therapist, I served in the U.S. Army, worked as a sales consultant, constructed houses, worked as an auto mechanic, worked as a factory worker, and as a general laborer. I integrate these varied experiences into my practice when working with clients who are facing difficulties with their vocational and professional identities, and I credit these jobs for providing me with a diverse perspective.
My life experiences have allowed me to cultivate an unbiased and non-judgmental space for my clients to process and grow. I am honored that my clients welcome me into their lives during their most difficult times and allow me to be a part of their journey toward growth and regulation.
LSW License Number: 150106327
Type 1 NPI Number: 1518593706
Accepts: BCBS PPO and Blue Choice plans, self-pay and out of network clients
---
Pronouns
he/him/his
---
Selected training and affiliation
Motivational Interviewing
Solution Focused Therapy
Cognitive Behavioral Therapy (CBT)
Dialectical Behavioral Therapy (DBT)
Motivational Interviewing Training
Trauma-informed Care Certification
Certified Brainspotting Practitioner
EMDR Basic Training (EMDRIA approved)
Extensive Training in Harm Reduction
Grief and Loss Training
Co-occurring Disorders Training
Crisis Intervention and Safe Talk
M. Scott Peck Community Building
Meditation, Focused Mindfulness, and Breath Work
Developing knowledge in Internal Family Systems (IFS) and Somatic Experiencing (SE)
Member of Postpartum Support International
---
Key beliefs
Not letting the setbacks in life define you and realizing that sometimes you have to grow through what you go through.
Our greatest selves often emerge from our greatest challenges.
You cannot always change certain situations; however, you can almost always change your attitude toward unchangeable situations.
Not letting what you cannot do interfere with what you can do.
How important it is to be able to forgive yourself, be gentle with yourself, and to love yourself as it often effects our outlooks towards others and our outlook towards life.
Living in a state of gratitude can be a gateway to grace.
---
More about me
I am a first generation Mexican American, a second generation Italian American, a disabled veteran, a husband, a father, and a believer in making the most out of life. My personal interests include botany, comedy, community development, concerts, cooking, cycling, eating, enjoying outdoor activities, networking, mixed martial arts, music, personal development, restoring cars and motorcycles, social gatherings, talking, teaching, traveling, walking, and writing.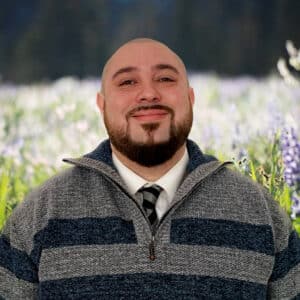 Recent Posts by Anthony Zwaga, LSW (he/him)