Carla Marquina, M.Ed., LMFT (she/her)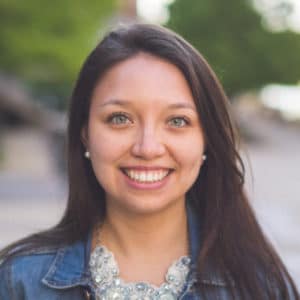 I am a bilingual and bicultural licensed marriage and family therapist at Wildflower Center for Emotional Health. One of my main areas of focus is helping clients adjust to life's changes. Some of those changes include: grief and loss, new medical diagnosis and coping with existing medical conditions, dating, marriage, parenting, career transitions, relocation, and other planned or unplanned life events. After going through many life transitions myself, I have first-hand experience of the effectiveness of applying evidence-based principles during uncertain and trying times.
I apply Cognitive Behavioral Therapy (CBT), Acceptance and Commitment Therapy (ACT), Brief Solution-Focused Therapy, Emotion-Focused Therapy (EFT), Transgenerational Therapy, Structural Therapy, and Mindfulness to support my clients during their therapeutic journey. My clinical beliefs follow a social-ecological model. I approach therapeutic partnerships by taking inventory of individual characteristics, which include physical health and biological predispositions, and carefully examine the interaction between my clients and the relationships in their home, family, work, and other important social systems. I support growth and self-discovery by pointing out strengths and gently challenging problematic patterns. Through genuine care and the application of evidence-based treatment I aim to create a safe, judgment-free space to collaborate with my clients – a space where you can work on how to find wellness and balance in a world that contains great pressures and trials. I understand how important it is to include clients' networks, including primary care physicians, teachers, and previous mental health providers, to help them with their mental health goals.
I earned my Bachelor's degree in Psychology and Master's degree in Marriage and Family Therapy from the University of Miami, Florida. I have worked in community agencies and private practice providing direct services in Spanish and English to adults, children, adolescents, couples, and families.
---
Pronouns
she/her/hers
---
Selected training and affiliation
Member of Postpartum Support International
Clinical Fellow of American Association for Marriage and Family Therapy
Emotionally-Focused Therapy (EFT) for Difficult Couples training
Cognitive Behavioral Therapy (CBT) training
Acceptance Commitment Therapy (ACT) training
---
Key beliefs
Every person wants and deserves to be seen, heard, and loved by themselves and others.
Wellness and change is achievable one step at a time with effort and commitment.
Emotions are cues that want to inform and connect us with our bodies.
---
More about me
I look for moments of joy everyday: when being in nature, while around animals, while listening to a good story and when making others laugh.
I lived in Central America and South Florida for most of my life, but now I have a low tolerance for heat.
Being a mother has reminded me of how much I still have to learn.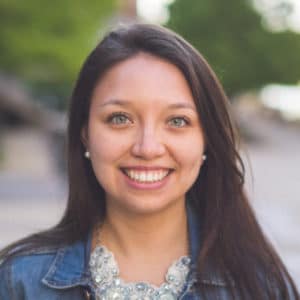 Recent Posts by Carla Marquina, M.Ed., LMFT (she/her)