Danelle Rhoades, MA, LCPC (she/her)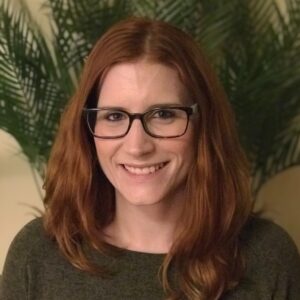 The client-therapist relationship is one of the most important aspects of therapy. In my experience, providing a safe, trusting, and empowering space is the groundwork for allowing growth and change to surface. My aim is to provide this space every time I enter a session with a client. I view therapy as a tool to assist and support folks in moving in valued directions in their lives, as well as being a safe place to open up and explore all of life's beautiful and challenging experiences.
I use a person-centered therapeutic approach when working with clients and bring in concepts from Acceptance and Commitment Therapy and Dialectical Behavior Therapy. I believe that people are the experts of their own lives and that each person I meet has a different and valuable story to share. I approach therapy with genuineness, curiosity, openness, and a non-judgmental stance. My goal is to meet you where you are in the journey of life and assist and support you in exploring what matters to you, deep in your heart and how together, we can make meaningful and lasting change.
I obtained my Bachelor of Arts in Psychology from Monmouth College, and my Master of Arts in Clinical Mental Health Counseling from Adler University. My experience includes working with folks struggling with anxiety disorders, depression, substance use, trauma-related disorders, grief, self-esteem issues, and a variety of life stressors. I have extensive training in Dialectical Behavior Therapy, Acceptance and Commitment Therapy, Exposure and Response Prevention, and Cognitive Behavioral Therapy. I believe that human behavior is best looked at through a holistic lens and I am always looking to expand my growth, knowledge, and skills so I can best support and help those I meet. I look forward to meeting you and hearing your story.
LCPC License Number: 180012368
Type 1 NPI Number: 1154974236
Accepts: BCBS PPO and BlueChoice plans, UnitedHealthcare/Optum PPO, self-pay and out of network clients
---
Pronouns
she/her/hers
---
Selected training and affiliation
18 Hour Dialectical Behavior Therapy Training
Exposure Response Prevention Training
Illinois Coalition Against Domestic Violence: 40 Hour Domestic Violence Advocate Training
Illinois Coalition Against Sexual Assault: 40 Hour Sexual Assault Advocate Training
Written Exposure Therapy Training
Non-Touch Crisis Intervention and De-Escalation Training
Emotion-Focused Family Therapy Training
---
Key beliefs
All people at any given point in time are doing the best they can.
People are experts in their own lives and intrinsically know what they need.
Values are our guiding light and inform us of what we want our lives to look like and the who we want to be.
---
More about me
One of the ways I recharge is reading a good book in my sunroom with my dog, Chewy and a blanket.
I've recently discovered the wonder of finishing difficult puzzles.
I'm obsessed with essential oils, particularly lavender scented and use them every night before bed to relax and unwind.
While in college, I was introduced to feminist theories and since then, have become more and more passionate around intersectionality and human rights, both professionally and personally.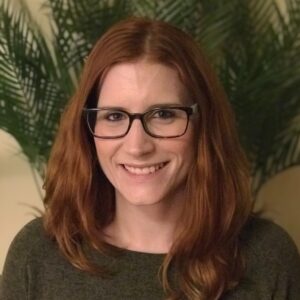 Recent Posts by Danelle Rhoades, MA, LCPC (she/her)
Danelle is a psychotherapist at Wildflower. Danelle brings to Wildflower a wealth of clinical experience in various mental health settings….
Read More