Danielle Fixler, MSW, LCSW, PMH-C (she/her)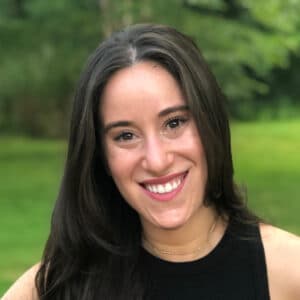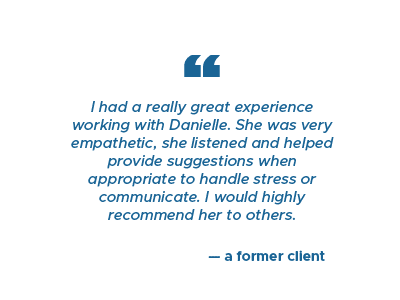 I am a psychotherapist and clinical supervisor at Wildflower. I am honored and constantly humbled by the opportunity to accompany people on their path to positive change and growth. I have particular passion and experience working with themes related to depression, anxiety, sexuality and sexual health, trauma, reproductive mental health (pregnancy, postpartum, fertility and pregnancy loss), complex family systems, and grief and loss. I enjoy working with adults of all ages as they move through the incredibly messy and odd experience of being an adult. I find it particularly rewarding to work with adults who have not been to therapy and have experienced hesitation around therapy in the past. I always aim to create a space that feels warm, open and never intimidating.
I seek to empower my clients to identify and embrace their uniqueness, strengths, and values, and to utilize this knowledge to overcome internal and external challenges. My practice is based in a person-centered approach, which requires the therapist to be present, curious without judgement, flexible, genuine and compassionate. I believe in the power of a strong therapeutic relationship, where the client feels fully seen and accepted as their most authentic self. Feeling safe, respected and heard is essential to successful therapy.
I earned my Bachelor's degree in Social Work from the University of Vermont. I completed my Master's degree in Social Work from Loyola University Chicago, with a specialization in mental health and a sub-specialization in Geriatrics. I have extensive training in various evidence-based treatment methods. I approach all of my therapeutic relationships from a trauma-informed perspective, while utilizing evidence-based modalities that include Acceptance and Commitment Therapy (ACT), Emotionally Focused Therapy (EFT) and Dialectical and Behavioral Therapy (DBT). I pull from mindfulness strategies in many of my therapeutic interactions. Each client is unique, which is why I always take a collaborative, person-centered approach.
Education and professional growth is a core value of my practice. Being a clinical supervisor has given me the opportunity to support other therapists as they grow their clinical voice. It also continues to motivate me to always engage in self-reflection, seek feedback and remain constantly curious. I continue to seek out continued education, training and peer consultation to better serve my clients and grow as a psychotherapist.
LCSW License Number: 149020939
Type 1 NPI Number: 1477041119
Accepts: BCBS PPO and BlueChoice plans, Lyra, self-pay and out of network clients
---
Pronouns
she/her/hers
---
Selected training and affiliation
Member of Postpartum Support International
Facilitated Training in Sexuality During Pregnancy and Postpartum
Facilitated Training in Psychotherapy for Pregnancy loss
Acceptance and Commitment Therapy (ACT) Training
Dialectical Behavioral Therapy (DBT) Training
Trainings in trauma-informed treatment methods
Training in Motivational Interviewing in the Treatment of Substance Use Disorders
Exposure Response Prevention Training
Anti-Racism in Psychotherapy trainings
---
Presentations and Facilitated Trainings
Sexuality During Pregnancy and Postpartum: What Psychotherapists Should Know
---
Key beliefs
When we stop attaching negative meaning or judgement to our emotions they become less painful and consuming.
We all have the capacity to re-learn the negative messages we once internalized and gain acceptance of our own unique sense of self. This can be done regardless of age or background.
---
More about me
I attended the University of Vermont for my undergraduate degree. I absolutely love the beauty, people and food of Vermont.
I adore spending time with friends and family, but I also find serenity in alone time, dogs and puzzles.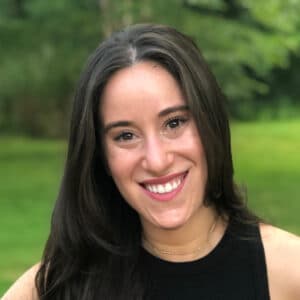 Recent Posts by Danielle Fixler, MSW, LCSW, PMH-C (she/her)
Danielle is a psychotherapist at Wildflower. She earned her Bachelor's degree in Social Work from University of Vermont and received…
Read More