Danielle Fixler, MSW, LCSW (she/her)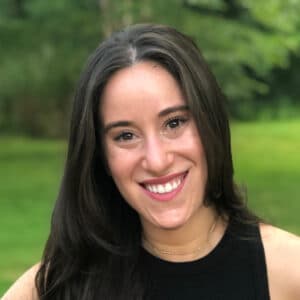 I am a psychotherapist and clinical supervisor at Wildflower. I am honored and constantly humbled by the opportunity to accompany people on their path to positive change and growth. I have particular passion and experience working with trauma, depression and anxiety, sexuality, reproductive health, transitions into a caregiving role, dual diagnoses, and grief and loss. I also enjoy working with professionals, caregivers, parents, and people in the helping professions who benefit from support related to self-care and balance. I seek to empower my clients to identify and embrace their uniqueness, strengths, and values, and to utilize this knowledge to overcome internal and external challenges.
My practice is based in a person-centered approach, which requires the therapist to be present, curious without judgement, flexible, genuine and compassionate. Feeling safe, respected and heard is incredibly important to successful therapy. I am an active therapist who will listen, encourage, gently push and challenge clients to keep pursuing what is meaningful and important to them.
I earned my Bachelor's degree in Social Work from The University of Vermont. I completed my Master's degree in Social Work from Loyola University Chicago, with a specialization in mental health and a sub-specialization in Geriatrics. I approach all of my therapeutic relationships from a trauma-informed perspective, while utilizing evidence-based modalities that include Acceptance and Commitment Therapy (ACT), Dialectical and Behavioral Therapy (DBT), Cognitive Behavioral Therapy (CBT) and Narrative Therapy. I pull from mindfulness strategies in many of my therapeutic interactions, as I feel this is incredibly helpful in minimizing anxiety and improving overall emotional regulation. I continue to seek out continued education and training to better serve my clients and grow as a psychotherapist.
LCSW License Number: 149020939
Type 1 NPI Number: 1477041119
Accepts: BCBS PPO and BlueChoice plans, Lyra, self-pay and out of network clients
---
Pronouns
she/her/hers
---
Selected training and affiliation
Member of Postpartum Support International
Acceptance and Commitment Therapy (ACT) training
Dialectical Behavioral Therapy (DBT) training
Trainings in trauma-informed treatment methods
Training in motivational interviewing in the treatment of substance use disorders
---
Key beliefs
When we stop attaching negative meaning or judgement to our emotions they become less painful and consuming.
We all have the capacity to re-learn the negative messages we once internalized and gain acceptance of our own unique sense of self. This can be done regardless of age or background.
---
More about me
I attended the University of Vermont for my undergraduate degree. I absolutely love the beauty, people and food of Vermont.
I adore spending time with friends and family, but I also find serenity in alone time, dogs and puzzles.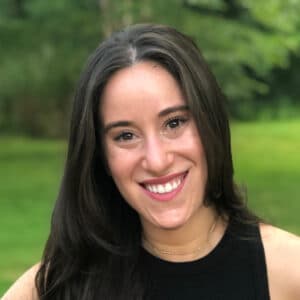 Recent Posts by Danielle Fixler, MSW, LCSW (she/her)
Danielle is a psychotherapist at Wildflower. She earned her Bachelor's degree in Social Work from University of Vermont and received…
Read More