Eden Himidian, MA, LCSW, RYT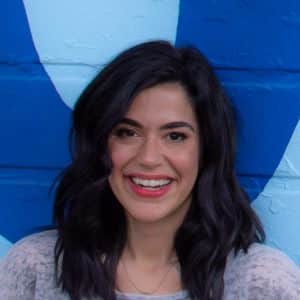 I am psychotherapist and yoga instructor with specific training in Trauma Sensitive Yoga Therapy and Yoga Informed Psychotherapy. As a clinician, I work with people to integrate their life experiences into their sense of self while mindfully connecting to values in order to create the life they want to be truly present in.
Joining in the therapeutic process can be fulfilling, challenging, vulnerable, and inspiring. I utilize evidence-based approaches along with a focus on the mind body connection to empower clients to make the changes they would like to see in their lives. I have worked with individuals at many stages of their journey and feel honored each time I am able to join in any leg of that endeavor. I am so grateful for the connections and insights developed in the moments that feel both big and small. I find there is incredible power in the silence and reflection along the way, and my goal is to create a safe space to explore the full range of experiences that occur within the therapy space.
I obtained my Bachelor's degree at Knox College and my Master's degree in clinical social work at the University of Chicago's School of Social Service Administration. Prior to joining Wildflower, I was the Clinical Director of a Mood, Anxiety and Trauma-Related Disorders Program at the residential level of care at ERC Insight Behavioral Health Centers. I have worked extensively with individuals with mood, anxiety, trauma-related disorders and eating disorders treating both individuals, couples and families. I have also worked with women in various stages of life, focusing on helping them navigate relationships, perinatal transition, parenting, and menopause. My aim is to support clients in mindfully managing the inevitable complexities of transitions and finding peace in the chaos of change. My clinical training in Dialectical Behavior Therapy (DBT), Radically Open Dialectical Behavior Therapy (RO-DBT), Acceptance and Commitment Therapy (ACT), Exposure and Response Prevention, and Trauma Sensitive Yoga Therapy guide my holistic approach towards helping people in their emotional and behavioral development.
---
Pronouns
she/her/hers
---
Selected training and affiliation
Trauma-Sensitive Yoga Certification with the Trauma Center
Dialectical Behavior Therapy training
Radically Open Dialectical Behavior Therapy training
Exposure And Response Prevention Training
Acceptance and Commitment Therapy: The Process and Practice of Mindful Change
Certified Yoga Instructor (200hr, Yoga Alliance)
---
Key beliefs
You are exactly where you need to be, in fact this moment is the only one you could be in. Allow yourself to be here and breathe.
Everyone is doing the best that they can with the skills that they have, when we know "better" we can do "better".
---
More about me
I adore my dogs and have rescued several. I'm an animal lover and have a dream to one day live on a farm where I have many dogs, maybe a few pigs and a pond with two otters who hold hands.
I love reading and am always either in the middle of a book or listening to one on audible- if not both simultaneously.
My own yoga practice is so important to me but I still have trouble committing to a regular practice. I try to practice a lot of self-compassion about that and make it to my mat as often as I can.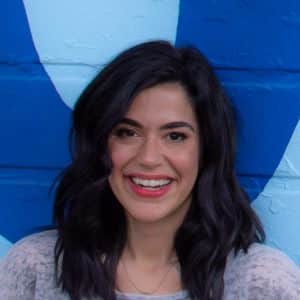 Recent Posts by Eden Himidian, MA, LCSW, RYT
Eden is a psychotherapist, yoga instructor and clinical supervisor at Wildflower. Eden earned her Bachelor's degree from Knox College and…
Read More