Emma Bonilla, MA, LCPC (she/her)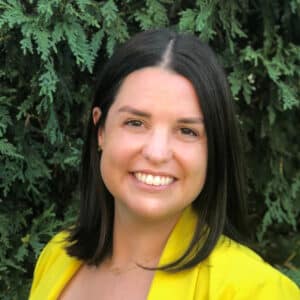 As a psychotherapist, I bring a compassionate, warm, and authentic presence to my relationships with clients. I understand and empathize with clients' challenges and work alongside them to help alleviate pain and suffering. I do this by creating a safe, nonjudgmental space in which clients feel comfortable exploring emotional and relational challenges. I help clients recognize their strengths and resilience to empower them in and out of the therapeutic room. We all have an inherent ability to heal, we just need the right tools in order to do so.
I practice through an integrative approach grounded in client-centered and relational cultural and feminist theory. This means that I believe you are the expert in your life. We will work together to explore your challenges and emotional needs. I believe that our development throughout life is influenced, motivated, and framed by the establishment of a strong connection with others and thus strive to help you create healthy relationships in your life starting with our therapeutic relationship. We will also challenge societal messages and experiences related to gender roles, sexism, racism, oppression, and marginalization and their impact on your mental health. While I often work in the present moment through providing mindfulness, grounding techniques, and coping skills to manage immediate needs, I understand the impact our earliest childhood experiences have on our sense of self and current challenges and explore these in the room. I am passionate about working with clients who have experienced complex trauma (early childhood abuse and neglect, parents with addiction or mental illness challenges, domestic violence, etc.), acute trauma, personality disorders, mood and anxiety disorders, eating disorders, life transitions, and addiction.
I earned my Master's degree in Counseling Psychology from The Chicago School of Professional Psychology and my Bachelor's degree in Media, Culture, and Communication from New York University. Prior to Wildflower, I worked with adults experiencing serious mental illness in a residential setting. In this role, I provided trauma-informed, compassionate counseling and specialized in helping clients with emotional regulation, distress tolerance, and crisis intervention.
LCPC License Number: 180014199
Type 1 NPI Number: 1598399099
Accepts: BCBS PPO and BlueChoice plans, self-pay and out of network clients
---
Pronouns
she/her/hers
---
Selected training and affiliation
Trauma-Informed Psychotherapy
Relational Psychotherapy
Feminist Psychotherapy
Dialectical Behavioral Therapy
Cognitive Behavioral Therapy
Crisis Intervention
The Institute on the Relational Treatment of Trauma training, Womencare Counseling Training Center.
---
Key beliefs
We are stronger than we think.
We all have an inherent ability to heal, we just need the right tools in order to do so.
Trust the process.
---
More about me
I am a curious learner. You can often find me researching new interventions, listening to podcasts, reading a good book, or watching intriguing documentaries.
I love trying new experiences and restaurants but equally enjoy spending time at home.
Music moves my soul.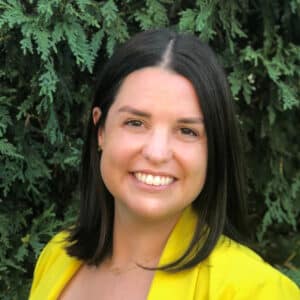 Recent Posts by Emma Bonilla, MA, LCPC (she/her)
The coronavirus pandemic has disrupted our lives in unprecedented ways. Many people lost their jobs or had to quickly adjust…
Read More
Emma is a psychotherapist and outreach manager at Wildflower. She earned her Master's degree in Counseling Psychology from The Chicago…
Read More