Gina Kirberg, M.Ed, LPC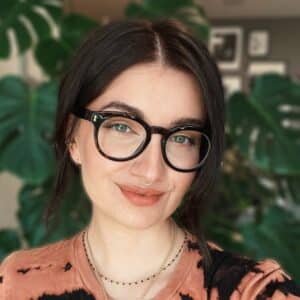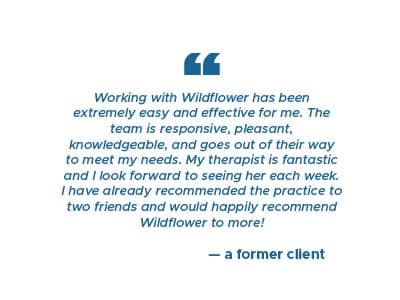 I know what it's like to feel stuck, like something isn't right but you're not sure what to do or where to start. Maybe you find yourself overwhelmed, lonely, or isolated. Maybe you feel like you're hiding pieces of yourself from others, or you've noticed a shift in how you manage stress. Maybe it feels like no one knows the real you, or everything just feels like it's too much. You don't need to go through that alone.
Together we'll explore those areas of uncertainty. We'll look at both the internal and external factors that affect your wellbeing. We'll talk about what matters to you, what you want to achieve, and how you want to see yourself grow and heal. I firmly believe that you are the expert on your own experience – I'm here to empower you to create change, if and when you decide you're ready, working alongside you and supporting you every step of the way as you reclaim and recalibrate yourself, in whatever form that takes.
I bring warmth, humor, and my own humanity to this work. I believe therapy is a relationship and that trust is earned. I'm dedicated to creating a space for you to be your authentic, whole self. I strongly believe in the importance of exploring identity and multitudes of self in the therapeutic process and meeting you wherever you are. I strive to foster an environment where you feel held, accepted, and truly seen. Rather than looking through a strictly clinical lens of diagnosis, I focus on the ways in which you are courageous, wise, and real. All of you is welcome.
I have extensive experience in the eating disorder field as a therapist and also as a writer, advocate, and ambassador to the National Eating Disorder Association. I'm passionate about working with people who want to change their relationship with their bodies and with food. My other areas of clinical interest include anxiety and depression, identity development, LGBTQIA2S+ concerns, sexuality and gender, relationships, and life transitions, including the transition to parenthood. While I tailor my approach to fit your unique needs, I draw from humanistic, existential, and narrative tenets, all through a feminist, relational-cultural, anti-racist, queer and intersectional lens. I am trauma-informed, sex-positive, HAES and fat-affirming, kink and BDSM-friendly, and welcoming of expansive family/relationship structures (poly/constellations). I work with individuals, couples, and families.
I received my Bachelor's degree from Marquette University in Milwaukee and my Master's in Clinical Mental Health from DePaul University in Chicago. I'm trained in Acceptance and Commitment Therapy (ACT) as well as Cognitive Behavioral Therapy (CBT) and Dialectical Behavioral Therapy (DBT). Prior to Wildflower, I was a therapist in Intensive Outpatient and Partial Hospitalization levels of care where I worked with adolescents and adults struggling with eating disorders, mood and anxiety disorders, and trauma. I am currently pursuing specialized training in perinatal and reproductive mental health and welcome clients who are navigating a variety of challenges in their journey to and through parenthood.
LPC License Number: 178017975
Supervised by: Jessica Coors, M.Ed., LCPC, PMH-C
NPI Number: 1851050637
Accepts: BCBS PPO and BlueChoice plans, self-pay and out of network clients
---
Pronouns
she/her/hers
---
Selected training and affiliation
National Eating Disorder Association (NEDA) Ambassador
Certified Body Project Facilitator
Acceptance and Commitment Therapy trainings
Dialectical Behavioral Therapy trainings
Cognitive Behavioral Therapy trainings
Relational-Cultural Theory trainings
Member of Postpartum Support International
---
Key beliefs
I believe multiple truths can exist at once. Opening ourselves to the power of "and" can be transformative.
Anxiety, discomfort, and pain are all part of the human condition. While we cannot control when we will feel these things, we can come to a greater understanding of their role in our lives, and how, by no longer seeking to avoid them, we can find greater connection to ourselves and our values.
Sometimes it's just about making the next right choice, once choice at a time.
---
More about me
I have an undergraduate degree in English with a focus on Short Fiction, and I spend a lot of my free time writing. I've always been drawn to characters who are deeply complex and complicated, engaged in systems and relationships, and have struggles of their own. I love exploring how they live in that space, who they allow into that space, and how they find meaning in all of it.
I absolutely love reading fantasy novels, going to Renfaire, and playing Dungeons and Dragons. I am a nerd to the core.
I have an elderly scruffy little rescue dog named Harry, and I will point out and gush over every single dog I see.
I am a queer, invisibly disabled woman who cannot sit properly in chairs, no matter what kind.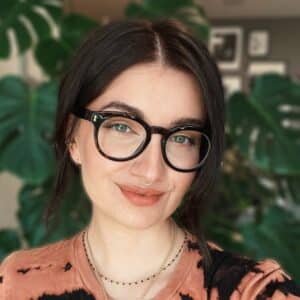 Recent Posts by Gina Kirberg, M.Ed, LPC