Haley Moles, MSW, MA, LSW (she/her)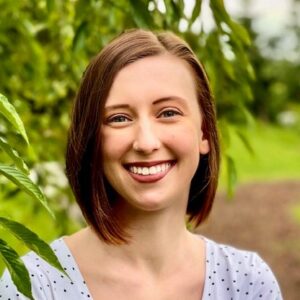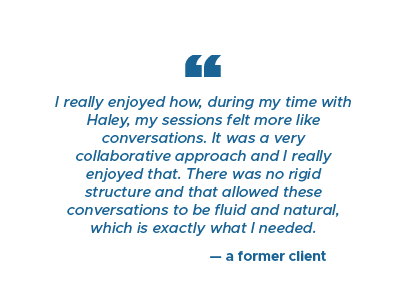 Therapy can be an enriching, comforting, transformative experience. However, it may also feel intimidating, vulnerable, and exhausting. As a psychotherapist, I am here to support you through all of these complex feelings. Therapy is not one-size-fits-all. I believe that effective psychotherapy must be client-centered and adapted to honor each client's needs, identities, and comfort levels. I believe in meeting clients where they are at, while also supporting them in developing and accomplishing goals.
A trusting relationship between therapist and client is fundamental to a safe healing space. I recognize, especially as a white, cisgender, heterosexual therapist, that trust is not a given; it must be earned and it is not owed. I believe in nurturing equitable, collaborative relationships with clients that always center and validate their lived experiences. As a client, the therapy space is yours to navigate. I value having open, non-judgmental, empathetic conversations with clients that provide clarity and validation of their mental health experiences. I am grateful to hold space with you and bear witness to your journey.
I hold a Bachelor's degree in psychology from DePaul University, as well as a dual Master's degree in social work and women's and gender studies from DePaul University. With a women's and gender studies background, I ground my therapy practice in feminist politics, values, and theories. I completed my master's research thesis on maternal health disparities across the intersections of race, class, and gender and explored how antiracist feminisms may guide health care practitioners in transforming their biases and practices as well as in combatting maternal health inequity. My clinical areas of focus encompass anxiety, depression, trauma, grief and loss, perinatal and reproductive mental health struggles (including high-risk pregnancy, postpartum depression and anxiety, pregnancy loss, and pregnancy termination), relationship struggles, and identity concerns (gender/sexuality) through evidence-based treatment modalities such as ACT, DBT, and CBT as well as culturally-informed and systems-based perspectives.  I am deeply passionate about perinatal health and reproductive justice, as well as about how systemic and institutional oppression, including within health care fields, impacts mental and physical health across the intersections of race, class, gender, and sexuality.
LSW License Number: 150106111
Type 1 NPI Number: 1245982024
Accepts: BCBS PPO and BlueChoice plans, self-pay and out of network clients
---
Pronouns
she/her/hers
---
Selected training and affiliation
40-Hour Sexual Assault Crisis Intervention Training
Trauma-Informed Care
Mindfulness Training
Acceptance and Commitment Therapy (ACT) Training
Dialectical Behavior Therapy (DBT) Training
Cognitive Behavioral Therapy (CBT) Training
Member of Postpartum Support International (PSI)
PSI Maternal Mental Health Certificate – In Progress
Gottman Level 1 Training
Trauma and grief/loss trainings
Trauma-Informed Sex and Intimacy Education (Queer-inclusive, Kink/BDSM-inclusive)
---
Key beliefs
Healing takes time and is not linear. The complexity of feelings you experience during your healing journey is valid and ok. You are not a failure if you notice you are not reaching your healing goals as planned. Healing is a process, not a destination.
You are more than a diagnosis or your trauma.
Everyone deserves to seek out and embrace moments of joy, safety, and comfort.
Everyone deserves compassionate support and validation when experiencing mental health struggles.
---
More about me
I grew up as a musical child and always find solace through music. One of my favorite self-care activities is taking long walks while listening to my favorite music.
I have an insatiable sweet tooth. Cupcakes and cheesecake are my favorites.
I love dogs, and I am that person who will point out and pet every dog on the street.
Nothing brings me more happiness than spending time and laughing with the people I love.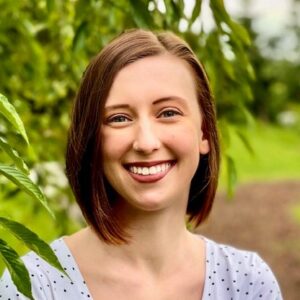 Recent Posts by Haley Moles, MSW, MA, LSW (she/her)
Haley is a psychotherapist at Wildflower. Haley's approach to therapy is based in recognition of every client's unique needs, identity,…
Read More
Mental Health Stigma During Pregnancy Pregnancy is a transformational period in life. You may experience joy, comfort, or excitement as…
Read More