Jessica Atassi, MA, LSW (she/her)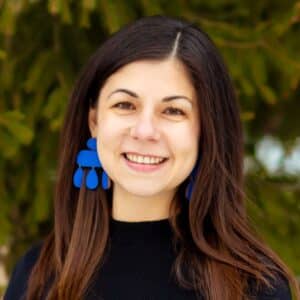 As a trauma-informed, strengths-based psychotherapist, I ground my work in evidence-based strategies while allowing the space for clients to be the experts of their experiences and define their own goals. I view therapy as a collaborative process and enjoy working with people to explore how the situations that cause dissonance and distress can bring forth insights and growth. My specialties include anxiety, depression, trauma, job identity and stress, life transitions, grief and loss, and relationship issues. I also work with couples and perinatal/postpartum populations and am currently in the process of obtaining certification in perinatal mental health.
I aim to provide an emotionally safe environment where clients can explore a range of thoughts and emotions and be met with affirmation and openness. I actively listen and ask reflective questions to understand each client's unique personal context. I enjoy learning about the mind-body connection and can incorporate mindfulness, meditation, and breathing exercises as tools for coping and enhanced self-awareness.
I earned my Bachelor's degree from the University of Illinois Champaign-Urbana and my Master's degree in Social Service Administration from the University of Chicago. I have received training/supervision in trauma-informed Cognitive Behavioral Therapy (CBT), Acceptance and Commitment Therapy (ACT), the Gottman Method, motivational interviewing, Dialectical Behavioral Therapy (DBT), and Exposure and Response Prevention (ERP). My clinical experience prior to Wildflower includes therapy with adults struggling with life transitions and mood disorders. I've also worked in crisis intervention, supporting survivors of sexual assault and youth experiencing homelessness. Prior to my career as a therapist, I advised graduate students on fellowships and grants and led software implementation projects for a social impact technology company. I integrate these varied experiences to serve adults who are in career transition or facing difficulties with their vocational identities.
LSW License Number: 150103509
Type 1 NPI Number: 1902570658
Accepts: BCBS PPO and BlueChoice plans, self-pay and out of network clients
---
Pronouns
she/her/hers
---
Selected training and affiliation
Acceptance and Commitment Therapy training
Trauma-Informed CBT training
Motivational Interviewing training
Gottman Method Couples Therapy Level 1 training
Postpartum Support International — Maternal Mental Health training (in process)
Sexual Assault Survivor Advocacy training (40-hours)
Chronic Disease Self-Management Program training
Certified Yoga Instructor (200-hours)
Mental Health First Aid training (for college-aged population)
Member of the National Association of Social Workers
Member of the Association of Contextual Behavioral Science
---
Key beliefs
A meaningful life can take shape in so many different ways, and it's never too late to try paving a new path.
Sometimes one deep breath is all that's needed.
You can't make a thought disappear, but you can choose how to react to it.
---
More about me
I love to travel and I've tried out living in other places, but my hometown of Chicago has a magnetic effect on me.
I feel my best when I'm active and outside, and I love to hike in the mountains, go for long city walks, sit or play in the park, and work on my vegetable garden.
Weekends in my house usually feature a lot of coffee, crossword puzzles, a good movie, and a lot of music.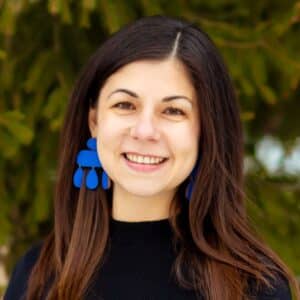 Recent Posts by Jessica Atassi, MA, LSW (she/her)
Jessica is a psychotherapist at Wildflower. She grounds her clinical approach in evidence-based modalities such as Acceptance and Commitment Therapy…
Read More