Jessica Erickson, BA (she/her)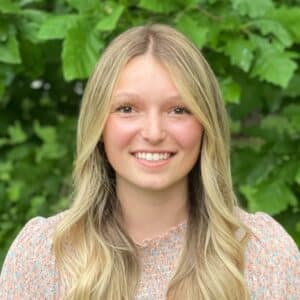 As an advanced clinical social work intern at Wildflower, I work with clients to support and empower them through their therapeutic journey on their path to peace. My work is grounded in my foundations as a yoga teacher with a specialty in prenatal yoga as well as my experience as a doula. I believe in a strong mind-body connection as well as each individual's inner strength and wisdom. Each person already has everything they need within themselves. It is simply my job to help guide you to it. I am passionate about working with people experiencing women's health issues, trauma, grief and loss, anxiety, depression, relationship issues, and life transitions.
Stepping into the therapeutic journey can feel vulnerable. By opening an honest dialogue I hope to genuinely understand you in a way that makes you feel safe, seen, and heard. I aim to help you process your past, become more aware in the present, and create a future that aligns with your values. I take a collaborative approach to psychotherapy that centers you as the expert. While I can guide you through this journey and plant seeds for growth along the way, you
ultimately have the power to shape and transform your life. I am honored to be by your side through each moment of your therapeutic journey and all that it brings. 
I earned my Bachelor's degree at the University of Michigan and am currently pursuing my Master's degree in Clinical Social Work from the University of Chicago Crown Family School of Social Work, Policy, and Practice. I utilize an eclectic therapeutic approach, drawing upon various methods, such as Acceptance and Commitment Therapy, Dialectical Behavior Therapy, Functional Analytic Psychotherapy, Motivational Interviewing, and Trauma-Informed Care practices.
---
Pronouns
she/her/hers
---
Selected training and affiliation
Member of Postpartum Support International
Postpartum Support International Maternal Mental Health Certification Training
Addressing Perinatal Loss in Psychotherapy Training
Trauma Center Trauma Sensitive Yoga Foundational Training
Trauma Informed Care Trainings
Mindfulness-based Childbirth and Parenting Course
CAPPA Labor Doula Training
200 Hour Yoga Teacher Training
85 Hour Prenatal Yoga Teacher Training
---
Key beliefs
Life is bigger than this moment – you have survived all of your hardest moments and will survive this too.
Discomfort is hard, dishonesty is harder.
Asking for and accepting help are acts of courage.
Peace and wisdom come together where your heart and your mind meet.
---
More about me
My happy place is walking along the lake with my dog and my husband.
Chocolate is an essential food group for me. I love to bake and am still on the hunt for the best chocolate chip cookie recipe.
I believe each day is a gift and should be lived on purpose.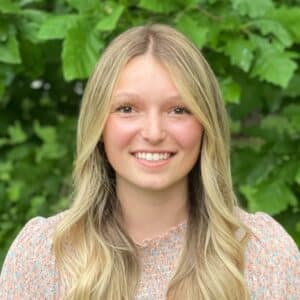 Recent Posts by Jessica Erickson, BA (she/her)