Jessica Coors, M.Ed., LCPC, PMH-C (she/her)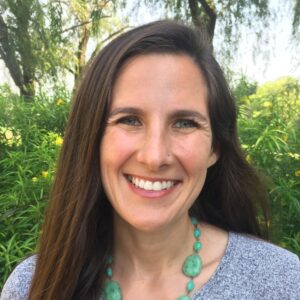 I am a Licensed Clinical Professional Counselor and a clinical supervisor at Wildflower Center for Emotional Health with a focus on supporting people living through fertility, miscarriage, traumatic birth, post-partum challenges, work-life balance, financial and relationship stress. My counseling experiences have focused on providing both individual and group therapy to those living with the anxiety, depression, conflict, and imbalance that grow in response to life's difficult transitions and exposure to traumatic experiences. I have over a decade of clinical experience, working with individuals living with mental health challenges and complex trauma. In recent years, I've served as an adjunct-faculty at DePaul University and worked in community counseling settings.
My primary goal is to cultivate a healing relationship that will allow my clients to feel connected and capable. I thoughtfully incorporate evidence-based practices and practical tools that can be used by my clients to help them feel grounded and empowered. I believe attending therapy and engaging in this process is an act of self-kindness and a step towards active growth and healing. My long-term hope is that by working in a safe space that intentionally honors the unique experiences of individuals, the stigma and the hushed attitude surrounding working through challenging life events with a therapist will be erased.
I began my professional journey as an Elementary Education teacher in Arizona, and shortly after moved to Chicago to pursue my Master's degree at DePaul University in Community Counseling. I hold certificates and training focused on Mindfulness-Based Stress Reduction (MBSR), Cognitive Behavioral Therapy (CBT), and Wellness Recovery Action Plan (WRAP). I also serve as a private clinical supervisor, assisting emerging psychotherapists in growing their unique professional identities, applying best practices in the field of counseling and attending to a healthy work-life balance.
---
Pronouns
she/her/hers
---
Selected training and affiliation
Mindfulness Based Stress Reduction (MBSR) Certification
Perinatal Mental Health Advanced Training (PMH-C)
Gottman Level 1 Training
Certified in Cognitive Behavioral Therapy
EMDR Basic Training
---
Key beliefs
Kindness, towards ourselves and others, is healing.
People are resilient and capable of more than can be imagined.
The greatest gift we can give our children is growing up with a parent who is becoming who he/she/they can be and taking care of herself/himself/themselves in the process. This is, of course, also the greatest gift we can give ourselves.
---
More about me
Travel and running are two of my joys, I like to combine them whenever possible.
Cooking is my creative outlet.
A warm beverage and good book is my favorite way to unwind.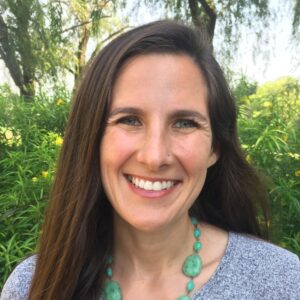 Recent Posts by Jessica Coors, M.Ed., LCPC, PMH-C (she/her)
Jessica is a psychotherapist and clinical supervisor at Wildflower. She earned her Master's degree at DePaul University in Community Counseling….
Read More