Jasmine Farias, LCSW (they/them)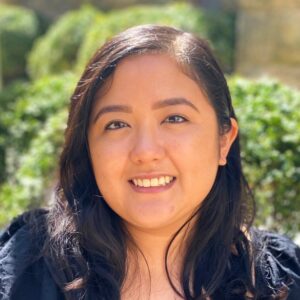 I believe that therapy is an opportunity for an individual to be their true, genuine self. For that reason, I provide a warm, welcoming and nonjudgmental space for clients to begin that process. My approach is humanistic and person-centered. I believe that as humans we engage in behaviors to meet our needs and survive, especially in our world today. My hope is to help clients identify patterns of thoughts and behaviors that may be keeping them "stuck" and to support them in exploring how they want to create change and meaning in their lives.
I am a biracial Asian/Latinx therapist and use my personal experiences and training to support and connect with folks of many diverse backgrounds. I received my Bachelor of Arts in Psychology at the University of Illinois at Chicago (UIC). I minored in Sociology, which helped me gain an understanding of systems and how people of color and other marginalized groups are impacted. This inspired me to pursue and obtain my Master of Social Work at UIC. I learned how to utilize individuals' strengths and empower them to navigate and cope with the impact of these systems. My professional experience includes working with a diverse client population ranging from children to adults and including communities of color, immigrants and LGBTQ+ individuals.
I hold a Certificate in Evidence-based Mental Health Practice with Children and completed Parent Management Training (PMT). I have received training in other modalities for children and adolescents including STAND for ADHD, Coping Cat for anxiety, and Trauma Focused Cognitive Behavioral Therapy (TF-CBT). I have training in various evidence-based practices which I use to integrate and inform my work while providing trauma-informed, culturally sensitive and gender affirming care.
LCSW License Number: 149023661
Type 1 NPI Number: 1003562430
Accepts: BCBS PPO and BlueChoice plans, self-pay and out of network clients
---
Pronouns
they/them
---
Selected training and affiliation
Cognitive Behavioral Therapy (CBT)
Dialectical Behavioral Therapy (DBT)
Exposure Response Prevention (ERP)
Acceptance and Commitment Therapy (ACT)
CBT for OCD
Cognitive Processing Therapy
Emotion Focused Family Therapy
Evidence-based Mental Health Practice with Children
Parent Management Training (PMT)
STAND for ADHD
Coping Cat for Anxiety
Trauma Focused Cognitive Behavioral Therapy (TF-CBT)
---
Key beliefs
Progress, not perfection.
As humans we all experience pain and that is also what brings us together.
Live life according to your own values and goals.
---
More about me
I am a mother of a daughter and understand the pressures and challenges of being a parent, especially during these unprecedented times. Patience, compassion, understanding and connection are so important to me and my work.
My daughter and I recently welcomed a new bunny to our home named Coco.
My favorite pastimes are karaoke and dancing to bachata, cumbia and merengue.
During my free time, I enjoy dabbling in acrylic painting, watercolors, charcoal art and learning how to play the ukulele and piano.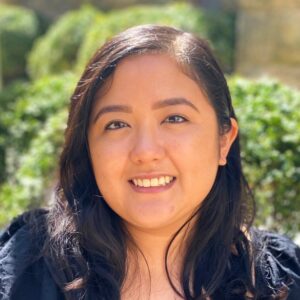 Recent Posts by Jasmine Farias, LCSW (they/them)