Jennifer Nemecek, JD, MA, LSW (she/her)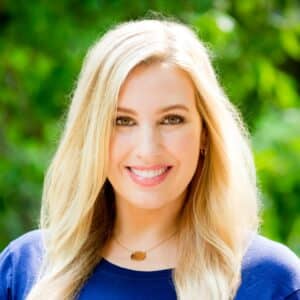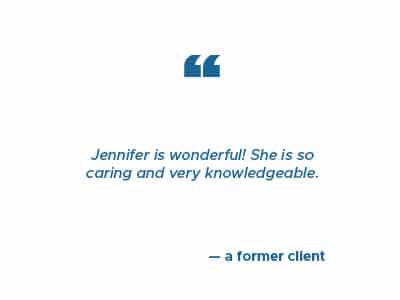 Psychotherapy is a journey of growth and healing. We often know we want to live a more joyful and fulfilling life, but we are just not sure how. Too often, shame makes us shut down and close ourselves off. I strive to provide a warm, non-judgmental space that encourages clients' authenticity and vulnerability. Through my personal and clinical experiences, I have found that sharing our stories can restore meaning and dignity and redefine pain into hope.
I use a relational framework to facilitate a space of exploration and reflection. I believe it is within relationships that we are both hurt and healed. My goal is to create a strong therapeutic relationship where you feel safe to explore your past and present relationships, gain new insight into what is contributing to your struggles, and learn new ways of being with yourself and others.
I am passionate about women's issues and the unique stressors women face and I believe women deserve support across the life span. I have training and experience in maternal mental health and perinatal mood disorders. Given the unfair societal pressure upon women to show up a certain way, too many women experience shame whether related to relationship status, choosing to be childfree, struggling with infertility, mental health concerns during or after pregnancy, changes in sexual functioning or desire, etc. I will support you in navigating challenging times in your life, as we work together to find what makes you feel more like yourself again. There is absolutely no shame in asking for help.
I welcome individuals of all backgrounds and identities. I am sex-positive, trauma-informed, LGBTQIA+, and kink/BDSM-friendly. I practice from anti-racist and feminist perspectives. My work is informed by Relational-Cultural, Psychodynamic, and Attachment Theories. I have clinical training in working with survivors of sexual violence, PTSD, and complex trauma. My therapeutic interests include identity exploration, sexuality, life transitions, and interpersonal struggles.
I earned a dual Bachelor's degree in history and gender studies at the University of Southern California. I received my law degree from Southwestern Law School in Los Angeles, and I am licensed to practice law in California. I obtained my Master's degree in clinical social work at the University of Chicago Crown Family School of Social Work, Policy, and Practice.
LSW License Number: 150108891
Type 1 NPI Number: 1376275875
Accepts: BCBS PPO and BlueChoice plans, self-pay and out of network clients
---
Pronouns
she/her/hers
---
Selected training and affiliation
Trauma-Informed Care Training
40-Hour Sexual Assault Crisis Counselor and Advocate Certification Training
30 Hour Crisis Counselor Training
Psychodynamic Theory
Relational-Cultural Theory
Acceptance and Commitment Therapy trainings
Dialectical Behavioral Therapy trainings
Cognitive Behavioral Therapy trainings
Member of Postpartum Support International
---
Key beliefs
Laughter is powerful medicine and humor has a place in therapy.
Suffering is an inevitable part of being human and it takes great courage to confront your pain.
"Healing begins where the wound was made" – Alice Walker
---
More about me
I was born and raised in California and while Chicago winters are long, I find the change of seasons both energizing and comforting.
Live music outside on a warm summer night with people I love brings me great joy.
A few of my favorite things are animals, documentaries, and sushi.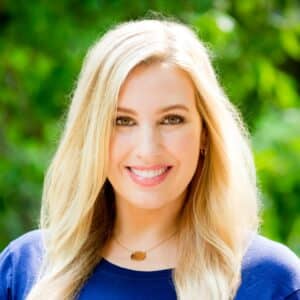 Recent Posts by Jennifer Nemecek, JD, MA, LSW (she/her)