Jennifer Nudo, MA, LCSW, PMH-C (she/her)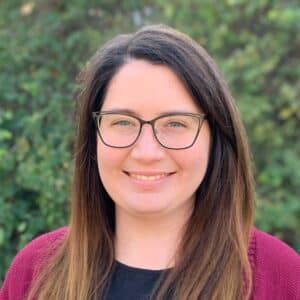 As Practice Operations Manager, I support all aspects of Wildflower operations and work closely with our clinicians and their clients to ensure efficient and effective processes.
As a clinician, I believe positive change occurs from a combination of new insights, shifts in thoughts and perspectives, changes in behaviors, and healing experiences. My therapeutic approach is to utilize a variety of interventions, theories, and evidence-based practices to promote changes in each of these areas. I believe psychotherapy is a collaborative endeavor and I work together with clients to create a plan to help them achieve their goals.
I also strongly believe that our individual challenges are inextricably linked to larger social and societal structures and forces and that psychotherapy should not only focus on individual-level factors. Understanding the impact of these forces at the family, community, national, and global levels allows us to more accurately and compassionately view our own struggles and to identify new solutions. My work helping clients understand and reckon with these forces is informed by anti-oppressive, feminist, and trauma-informed approaches to clinical practice.
I completed my Bachelor's degree in International Studies with a minor in Human Rights at the University of Chicago and earned my Master's in social work from the School of Social Service Administration at the University of Chicago (now Crown Family School of Social Work, Policy, and Practice). I have completed additional postgraduate training in cognitive behavioral therapy, psychodynamic psychotherapy, and perinatal mood and anxiety disorders. Prior to joining Wildflower, I provided psychotherapy in a primary care setting to a diverse population of clients addressing a wide range of concerns and challenges such as depression, anxiety, traumatic stress, grief, family stressors, and complex health problems. I am also a perinatal mental health clinician for the Northshore University Health System's postpartum depression hotline.
LCSW License Number: 149022189
Type 1 NPI Number: 1881215960
Accepts: BCBS PPO and BlueChoice plans, UnitedHealthcare/Optum PPO, self-pay and out of network clients
---
Pronouns
she/her/hers
---
Selected training and affiliation
CBT for Anxiety
CBT for Depression
Cognitive Processing Therapy
Postpartum Support International certificate training in perinatal mood disorders; advanced perinatal mental health psychotherapy training
Chicago Center for Psychoanalysis Fellowship Program
Illinois Domestic Violence Intervention and Advocacy 40 Hour Training
---
Key beliefs
Being listened to and understood goes a long way towards reducing suffering and shame.
Everyone has the capacity to learn and grow and deserves the opportunity to change.
---
More about me
My hobbies include crocheting, reading, baking, and cooking.
I love to travel and to experience new parts of our world.
I also love to spend a chill weekend at home with my loved ones, including my dog Flapjack.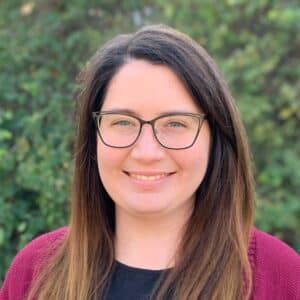 Recent Posts by Jennifer Nudo, MA, LCSW, PMH-C (she/her)
What inspired you to pursue a career as a psychotherapist? I realized I wanted to be a psychotherapist during my…
Read More