Kayla Wingert, BS (she/her)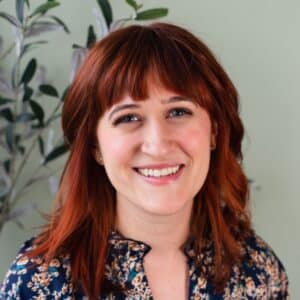 I am an advanced clinical social work intern at Wildflower. As a queer and polyamorous therapist, I am passionate about working with queer and trans people, polyamorous individuals and relationships, kink and BDSM communities, and folks living life outside the traditions they were raised in. I enjoy working with people who are experiencing shame around stigmatizing topics, exploring gender and sexuality, struggling with sexual concerns, navigating alternative relationships and family structures, living with anxiety and depression, and healing from diet culture and disordered eating. I am also interested in working with individuals who are forming a family (in all the many ways that can occur) and navigating perinatal and reproductive mental health challenges, including postpartum depression, anxiety, and abortion experiences.
My goal is to create a space where you can bring your full self without judgment, especially the parts of yourself that you might be ashamed of or embarrassed about. Together, we can make meaning out of your experiences, fight shame with knowledge, and you can move closer to being your truest self.
My approach to working together is compassionate and warm while also challenging you to grow and make peace with uncomfortable emotions. I draw from principles of Acceptance and Commitment Therapy, Dialectical Behavioral Therapy, Mindfulness, Internal Family Systems, and Health at Every Size and practice from a trauma-informed perspective and feminist lens.
I earned my Bachelor's degree from Johnson & Wales University and am currently studying clinical social work at the University of Chicago Crown Family School of Social Work, Policy, and Practice. Prior to my graduate studies, I worked in nonprofit administration and in adult sex education. The latter taught me so much about the significance of our relationships with our own bodies and sexualities and about the power of healing from shame.
Accepts: BCBS PPO and BlueChoice plans, self-pay and sliding scale
---
Pronouns
she/her/hers
---
Selected training and affiliation
Trauma Informed Care training
LGBTQ+ affirming services
Polyamory and kink affirming services
Psychodrama training
Psychodynamic Theory training
Health at Every Size training
Gottman Method Level 1 Couples Therapy Training
Member of Postpartum Support International
---
Key beliefs
"All that you touch, you change. All that you change, changes you. The only lasting truth is change." – Octavia Butler, Parable of the Sower
---
More about me
I am a bit of a hobby hopper! I love diving deeply into new hobbies (embroidery, gardening, puzzles) for several months at a time and then hopping onto something new – or back to something old – to keep my curious brain satisfied.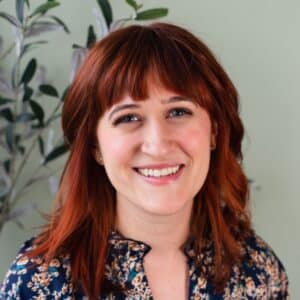 Recent Posts by Kayla Wingert, BS (she/her)
How to Cope with Election Anxiety The 2022 Midterm Elections are right around the corner. Do you have a voting…
Read More
You're on the road less traveled–navigating consensual non-monogamy in a monogamist culture. You value this way of being in relationship…
Read More