Laurel Paffhouse, MA, LMFT (she/her)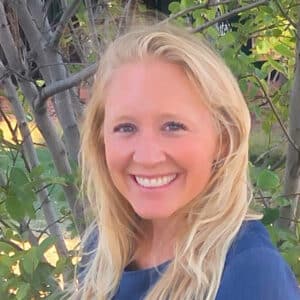 Being human is challenging at times. Our relationships bring us joy, but they also cause suffering. Our dreams inspire us, yet the sometimes lengthy process of realizing them can fuel low self-esteem and impatience. Greater opportunities and responsibilities can be exciting, but may also trigger anxiety, just as the lack of them may feed depression. I recognize that the willingness to explore life's struggles with a spirit of curiosity and willingness to change often leads to breakthroughs and greater personal fulfillment.
In my clinical work, I draw upon more than a decade's worth of expertise as a teacher and practitioner in the healing arts to create an empathic, safe space to experience transformational emotional learning. Together we will host the seen and known and the not-yet-seen and not-yet-known; in doing so, we will focus on illuminating blind-spots, cultivating an increased emotional maturity and skillfulness, creating healthier, more forward-thinking ways of being, and sculpting a more self-aware and joyous life experience.
I earned my Master's degree in Counseling Psychology from Pacifica Graduate Institute, where the course of study affirmed the importance of soulful inquiry and a profound respect for the diversity of life. My graduate training deepened my understanding of human nature, a knowledge I have pursued throughout life, including during my undergraduate studies at the University of Notre Dame and throughout my years of living and traveling abroad. My personal and professional development emphasize the healing inherent at the intersection of the mind, physical body, emotional realm, and soul. My specialized training spans skills-and-depth based couples therapy, perinatal and reproductive mental health, trauma-informed bodywork, breathwork, and yoga therapy. The most common presentations I work with are the transition to parenthood, relationship challenges, struggles with anxiety and depression, life transitions, and grief. I look forward to exploring meaning with you.
LMFT License Number: 166001557
Type 1 NPI Number: 1316578099
Accepts: BCBS PPO and BlueChoice plans, self-pay and out of network clients
---
Pronouns
she/her/hers
---
Selected training and affiliation
Gottman Method Couples Therapy
Postpartum Support International Maternal Mental Health Certification training
Marriage, Family & Relationship Counseling
Multicultural Counseling Theory & Techniques
Depth Psychology Theory & Practice
Kundalini Research Institute Certified Yoga Instructor
---
Key beliefs
Psychotherapy is the art of the possible.
Sometimes it's necessary to reteach a thing its loveliness.
All relationships—those that truly matter and even those that don't—require translation.
There is much to be gained by staying open, even when it's painful
---
More about me
Unstructured time restores me, as does kindness.
I believe in the nutritive balance of nourishing connection and meaningful solitude.
Few things delight me more than going on a meandering stroll…especially if it involves coffee.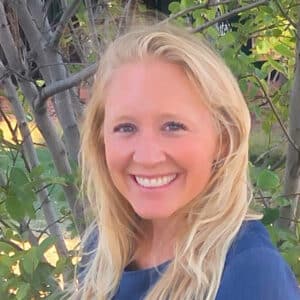 Recent Posts by Laurel Paffhouse, MA, LMFT (she/her)
As a psychotherapist, Laurel focuses on meeting her clients where they are at, while inviting what lies beneath the surface…
Read More