Lita Simanis, MSW, LCSW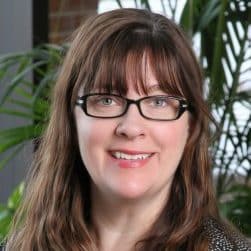 Coordinator, Pregnancy & Postpartum Mood & Anxiety Disorder Program Alexian Brothers Health System
Before graduating from the Jane Addams College of Social Work in 2005, Lita started her path with AMITA Health/Alexian Brothers at the Behavioral Health Hospital as a Case Management Intern, and also began working in the Pregnancy and Postpartum Mood & Anxiety Disorder Program. She has been an outpatient therapist at the Alexian Brothers Center for Mental Health, and a Psychiatric Case Manager and later, a Utilization Review Coordinator. She was a Project Manager under Dr Laura Miller at UIC on the HRSA Perinatal Depression Project.
Lita collaborated with AMITA Health/Alexian Brothers staff and other stakeholders to develop the first perinatal intensive outpatient program in the state of Illinois that opened its doors in August, 2015.
She is also a Perinatal Crisis Counselor for the Illinois Mom's Line, Secretary on the Board of Directors for Postpartum Support International as well as a Board Member for the International Marce Society for Perinatal Mental Health. She is the co-coordinator of the Postpartum Depression Illinois Alliance.
Lita has lectured on perinatal mood disorders in local, state and national settings. She started a quarterly Perinatal Mental Health Provider breakfast for local clinicians to learn and network.
Most recently, Lita has been involved in advocacy, providing expert testimony in support of Illinois House Bill 1764 that allows for perinatal mood disorders to be considered as mitigating factors for sentencing in crimes. She represents Postpartum Support International at the National Partnership for Women & Families, working on paid leave initiatives in the National Work and Family Coalition.
Lita is a member of the Illinois Department of Public Health Maternal Mortality Review Committee on Violent Deaths, a project to review maternal deaths caused by homicide, suicide and substance abuse to identify opportunities for intervention.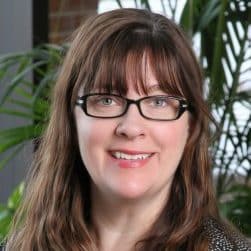 Recent Posts by Lita Simanis, MSW, LCSW
On March 11, 2018, Oprah hosted a "60-Minutes" piece on CBS that explored childhood trauma and the lifelong impact it…
Read More