Lolly O'Sullivan, M.Ed., LCPC (she/her)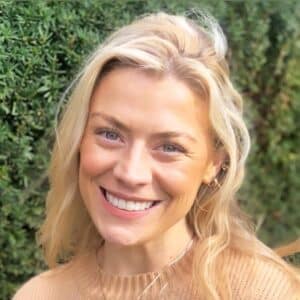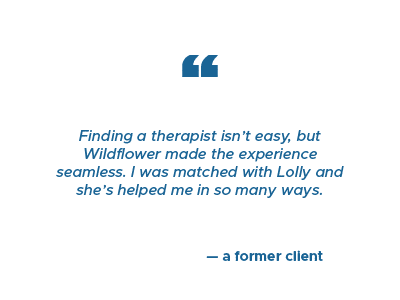 Having a space to sift through the external noise and tap into ourselves is the best catalyst to change, and what I hope to help you create in our sessions as your therapist. Enduring patterns of behavior, fears and judgments can often feel overwhelming. Creating a space where you can begin to identify and validate your wants and needs in several facets of life is my goal as a clinician. I work to attune to your needs, never wanting to push too hard, but rather encourage with new tools to help you find the motivation from within. Therapy should be a space where you can begin to model the behaviors, actions and values you want to display in the world and I hope to foster an empowering and non-judgmental space for you to do just that.
I practice with your needs in mind, honing in on evidence-based modalities, combined with mindfulness and bodily awareness practices when appropriate. I believe that you need to learn that you are the master of your universe, and you are more than what your thoughts and doubts may tell you. Learning how to respond to your thoughts and accept your most uncomfortable emotions can help you both with small stressors and major traumas. The mind-body connection is a powerful tool to help you differentiate your thoughts from your feelings and better understand your internal experience. Oftentimes we are running from the discomfort of our own emotions, so my goal is to help you understand and sit with the difficult emotions one step at a time to learn that you can handle so much more than your anxiety or traumas lead you to believe.
I received my undergraduate degree from DePaul University in Communication Studies and my master's degree from DePaul (Go Blue Demons!) in Clinical Mental Health Counseling. Prior to private practices, I have worked in an inpatient setting with adults and adolescents experiencing acute mental health illnesses. In this role I provided compassionate, strength-based therapy along with trauma-informed care and crisis intervention.
LCPC License Number: 180015411
Type 1 NPI Number: 1841896123
Accepts: BCBS PPO and BlueChoice plans, UnitedHealthcare/Optum PPO, self-pay and out of network clients
---
Pronouns
she/her/hers
---
Selected training and affiliation
Exposure and Response Prevention
Emotionally focused therapy – couples and individuals advanced trainings
Acceptance and Commitment Therapy
Cognitive Behavioral Therapy
Mindfulness Cognitive Behavioral Therapy
Internal Family Systems
Somatic/Internal Experience practices
---
Key beliefs
We are so much more than what our thoughts or past experiences have told us.
We do not have to be only one thing; we should accept all the parts of ourselves.
We are so distracted in our busy lives; slowing down, simplifying can help us see things from a different view.
---
More about me
Being in the sun, surrounded by a few good people with some live music is my idea of a perfect day.
I have had a love-hate relationship with running for as long as I can remember, and I try to stay on that love side as much as I can.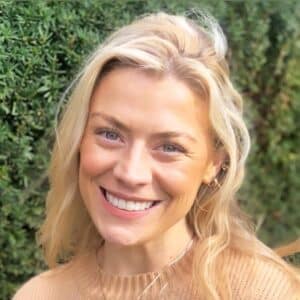 Recent Posts by Lolly O'Sullivan, M.Ed., LCPC (she/her)
Lolly is a psychotherapist at Wildflower. Lolly's clinical experience spans private practice and inpatient mental health settings. She has received…
Read More