Mahin Khader, MS, LPC (she/her)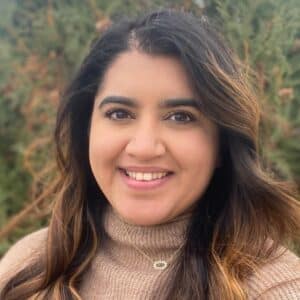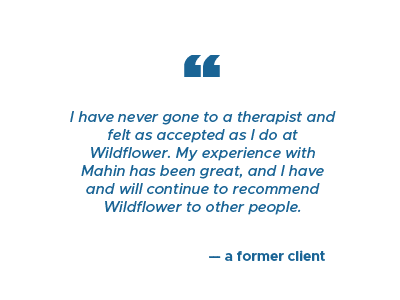 I am a Licensed Professional Counselor and Intake Coordinator at Wildflower Center for Emotional Health. As a clinician, I place a lot of value on the therapeutic relationship and my goal is to meet each client where they're at while creating a safe environment that will facilitate growth and healing. I take a similar approach in my role as an intake coordinator, utilizing compassionate curiosity to place each client with a clinician who will be a great fit for them. I attune to the fact that psychotherapy is a unique experience for each individual. I strive to understand and honor your preferences and needs.
In psychotherapy, I use a person-centered therapeutic approach while also incorporating evidence-based modalities such as Dialectical Behavioral Therapy, Acceptance and Commitment Therapy, and Exposure and Response Prevention. I approach therapy with genuine curiosity, empathy, and openness while placing an emphasis on fostering a strong, authentic connection with every client.
I received my Bachelor of Arts degree in Psychology from Roosevelt University and my Master of Science in Clinical Mental Health Counseling from University of North Texas. I have experience with anxiety disorders, depression, life transitions, eating disorders, trauma, self-esteem/self-compassion issues, grief/loss, and other life stressors. I have worked with adolescents, adults, couples, and families in various settings including inpatient/residential treatment centers and other outpatient settings. I'm a believer in lifelong learning. Most recently, I have been focusing on expanding my expertise in the areas of perinatal mental health and sexuality.
LPC License Number: 178016774
Type 1 NPI Number: 1205411683
Accepts: BCBS PPO and BlueChoice plans, self-pay and out of network clients
---
Pronouns
she/her/hers
---
Selected training and affiliation
Trauma-Informed Psychotherapy
Dialectical Behavioral Therapy
Acceptance and Commitment Therapy
Crisis Intervention
Exposure Response Prevention Therapy
Member of Postpartum Support International
---
Key beliefs
Self-compassion and empathy are necessary ingredients for personal growth.
Each of us is deserving of compassion, patience, and kindness, especially in the process of therapy.
Every human being is unique and it's important to tailor therapy to each individual.
---
More about me
I love doing home improvement projects, and feel that I'm pretty handy/crafty. I really enjoy putting things together (especially IKEA furniture) and think that I can recreate anything if I try.
A couple of my favorite self-care activities are cooking and baking, I have a lot of fun finding new recipes to experiment with.
Traveling is one of my passions, and I'm always looking for more places to visit.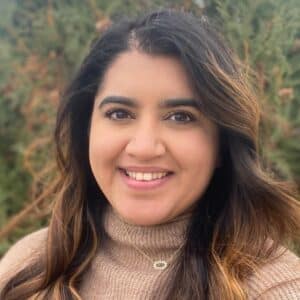 Recent Posts by Mahin Khader, MS, LPC (she/her)
Mahin (she/her) is a psychotherapist and intake coordinator at Wildflower. Mahin believes in the importance of honoring the unique experiences…
Read More
Source: Photo by No Revisions on Unsplash "You, yourself as much as anybody in the entire universe, deserve your love…
Read More