Margot Greer, MA, LSW, RYT (she/her)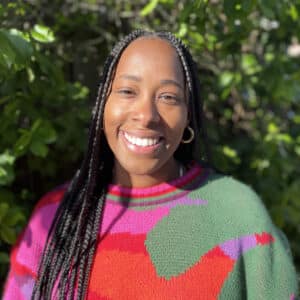 I believe that mental health, well-being, and healing are possible for everyone. I work with clients from a humanistic, person-centered, strengths perspective to reconnect with themselves in a supportive, non-judgmental, and compassionate way. This is especially important for clients from BIPOC (Black, Indigenous, and Persons of Color) backgrounds, who experience race-based stress from managing their authenticity and performativity in society, often referred to as "code-switching."
I provide relational, psychodynamic, LGBTQIA+ affirmative, and culturally-responsive therapy to adults, couples, and teens. I am trained on the impact of trauma on the body and the brain, the connection between thoughts and behaviors, what motivates us to change, the relationship between people and their environment, and grief and loss. As a trauma-informed yoga instructor, I believe that there is a critical connection between the mind and body and assist in the process of helping the two work together in synchronicity toward healing.
I use a variety of evidence-based approaches including Internal Family Systems, Acceptance and Commitment Therapy, (ACT), Psychodynamic Therapy, Cognitive Behavioral Therapy (CBT), along with mindfulness practices and somatic therapies. I also draw from practical neurobiology, meditation, yogic philosophy, and frameworks of radical feminism and anti-oppression. I incorporate gentle somatic movement, breath work, and grounding with clients, using the rhythms of the natural world to learn how to live more harmoniously with ourselves and others.
I completed my Bachelor of Arts in Communication from The University of Illinois at Urbana-Champaign and earned my Master of Social Work at The University of Chicago Crown Family School of Social Work, Policy, and Practice where I concentrated my studies in trauma-responsive care. I have worked with a diverse population of clients addressing a wide range of concerns such as depression, anxiety, traumatic stress, racial trauma, gender identity, sexual abuse, addiction, eating disorders, sexual trauma, grief, developmental trauma, relational trauma, and complex health problems. As your therapist, I hope to offer you a safe place to be you, to be accepted, to know you are whole, and to know you can heal.
LSW License Number: 150110909
Supervised by: Amanda Matousek, MSW, LCSW, PMH-C
Type 1 NPI Number: 1962180489
Accepts: BCBS PPO and BlueChoice plans, self-pay and out of network clients
---
Pronouns
she/her/hers
---
Selected training and affiliation
Family Therapy
Registered Yoga Teacher (RYT – 200)
Trauma-Informed Care Training
Sexuality-focused trainings
Somatic Therapy
Eating Disorder Treatment training
Motivational Interviewing Training
Acceptance and Commitment Therapy (ACT)
Chicago Center for Psychoanalysis and Psychotherapy Fellowship
LGBTQ+ Affirming Services
Highly-Sensitive Person (HSP) Knowledgeable Therapist
Member of Postpartum Support International
---
Key beliefs
Healing does not happen in isolation; healing is an act of communion. Healing happens together because healing happens in the very place the initial trauma or stress occurs – in relationship.
Courage starts with showing up and letting ourselves be seen.
We cultivate love when we allow our most vulnerable and powerful selves to be deeply seen and known, and when we honor the spiritual connection that grows from that offering with trust, respect, kindness, and affection.
---
More about me
In my free time, I love spending time barefoot outdoors and hanging with my cat, Catface, and dog, Yoshi.
I organize most of my travels around exploring ancient megalithic structures and enjoy practicing and teaching yoga.
My favorite food is homemade warm apple pie (with vanilla ice cream).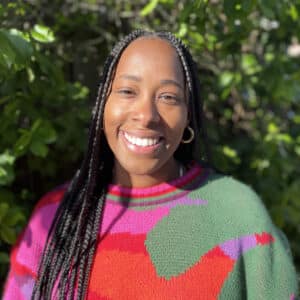 Recent Posts by Margot Greer, MA, LSW, RYT (she/her)