Nicole Ness, MA, LCPC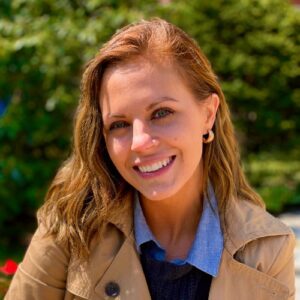 I am Clinical Operations Manager and psychotherapist at Wildflower. In my role as Clinical Operations Manager, I am tasked with ensuring that Wildflower clients obtain the highest quality of mental health services. I work closely with our clinical team to provide them with the supports needed to render effective, attuned, trauma-informed and empathic care.
As a psychotherapist, I strive to empower each of my clients, to help them feel understood free from shame or judgement, and to identify and commit to the change needed in their lives to create more flexibility, freedom, and meaning. I believe each client has the ability to unlock a version of themselves that feels more authentic and that therapy can help to target self-defeating thoughts and barriers to self-awareness.
I earned my Bachelor's Degree in Psychology and Sociology at Loyola University, and my Master's Degree in Clinical Mental Health Counseling at Adler University. I have experience within private practice settings, Intensive Outpatient treatment settings, and corporate mental health. I operate from Acceptance and Commitment Therapy (ACT), Cognitive Behavioral Therapy (CBT), Exposure and Response Prevention (ERP), while incorporating concepts from Intuitive Eating and Health at Every Size (HAES).
Pronouns
she/her/hers
Selected training and affiliation
Sex Therapy Certification – in progress
Member of AASECT
Certified Yoga Instructor (200 hr, Yoga Alliance)
Key beliefs
Progress is not linear! We learn more about ourselves through a curious lens.
Every human is doing the best that they possibly can with the tools they currently have.
It's ok for things to sometimes be uncertain. Our response to that uncertainty is ultimately what can empower us.
More about me
I have a chihuahua named Jerome that is more attached to me than I thought possible.
I thrive off of routine as much as I simultaneously seek out spontaneity.
I could re-watch episodes of Beat Bobby Flay like it's my second job.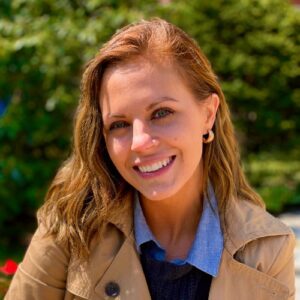 Recent Posts by Nicole Ness, MA, LCPC
Nicole is a psychotherapist and the clinical operations manager at Wildflower. Nicole is passionate about evidence-based approaches to mental health…
Read More
What comes to mind when you hear the term "wellness" or "wellness industry"? You might have a vivid and particular…
Read More