Regan Kasprak, MA, LPC (she/her)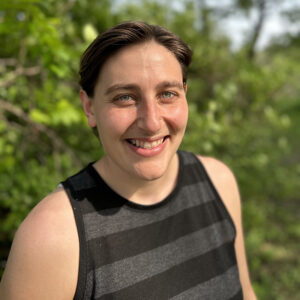 The road to healing and self-discovery is a lot like building your dream house –– you know how you want it to look and feel but have no idea where to start or how to build it on your own. Therapy can support the process of designing a blueprint for the life you want. I believe that you are the expert on your own experience and that my role as a psychotherapist is to provide the structure and tools that will help make your vision a reality. Everyone's journey starts by taking the first step. I'm committed to meeting you where you are, wherever that might be.
As a holistic, strengths-based, and person-centered therapist, I collaborate with you to create an individualized treatment plan that supports your specific desired areas of change. The therapeutic process might look different for each client, but practices that are central to my approach include identifying your values, discovering what is most important in your life, and finding ways to prioritize and live in accordance with those values. In our sessions together, we will explore your unique challenges and history, practice authenticity, and foster deeper levels of self-compassion.
While the path to change can be challenging and non-linear, my hope is that we can make space for creativity, humor, and joy along the way. I deeply value client feedback and discussing which interventions work best for you, whether those include free-flowing discussions, psychoeducational handouts, worksheets, somatic experiencing, or art expression.
I integrate practices from various evidence-based theories, primarily Psychodynamic Theory, CBT, and ACT. My clinical interests include anxiety, depression, perinatal mental health, OCD, life transitions, relationship challenges, self-esteem, trauma, and gender and sexuality concerns. I am currently working towards PMH-C certification to support my work in women's reproductive mental health. I am a member of multiple professional organizations including Postpartum Support International (PSI) and the American Counseling Association (ACA), and am recognized by NBCC as a National Certified Counselor (NCC).
I graduated from Northwestern University with a master's degree in clinical mental health counseling and have previous experience in a private practice setting before joining Wildflower. Prior to pursuing counseling, I coordinated a non-profit volunteer program geared towards supporting low-income seniors and received bachelor's degrees in psychology and sociology from Grinnell College.
LPC License Number: 178019020
Supervised by: Jennifer Piwnicki, LCPC, PMH-C, CYT
Type 1 NPI Number: 1871223958
Accepts: BCBS PPO and BlueChoice plans, self-pay and out of
network clients
---
Pronouns
she/her/hers
---
Selected training and affiliation
Psychodynamic Therapy
Cognitive Behavioral Therapy
Dialectical Behavioral Therapy
Acceptance and Commitment Therapy
Humanistic and Existential Therapies
Expressive Arts and Play Therapy
Gottman Method Couples Therapy
Perinatal Mental Health
Member of Postpartum Support International
Member of American Counseling Association
---
Key beliefs
Each person has an inherent tendency toward change and personal growth.
A lot of life is about learning how to struggle and focusing on the process rather than the outcome.
"Good enough is good enough. We're not supposed to be perfect. We're supposed to be complete." – Jane Fonda
---
More about me
My cat and dog both have space-themed names.
Stuff You Should Know was the #1 podcast on my Spotify last year.
Some of my indoor hobbies include building Legos, doing puzzles, and crushing it on the Nintendo Switch.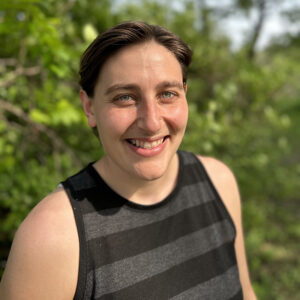 Recent Posts by Regan Kasprak, MA, LPC (she/her)
Regan is a psychotherapist at Wildflower. Her clinical interests include anxiety, depression, perinatal mental health, OCD, life transitions, relationship challenges,…
Read More