Stefanie Cobb, BA (she/her)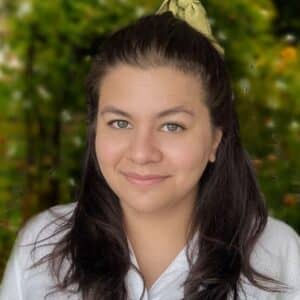 I am an advanced clinical intern at Wildflower. I believe our stories are as unique as our fingerprints. They can hold joy, connection, and emotional nourishment. They can also be a source of pervasive shame, loneliness, disembodiment, and fear. My objective as your therapist is to meet you where you are. I understand that the therapeutic journey is profoundly personal and that every client's experience and needs will differ. My work is anti-oppressive and LGBTQIA+ affirming, accounting for the myriad systemic harms that so many communities face. Using an intersectional lens, I strive to attune to how our identities intertwine and influence every aspect of our lives. My role is to create a warm and non-judgmental space where clients feel safe to heal from past traumas, connect with their authentic selves, and harness radical self-compassion.
I take a holistic and relational approach to therapy, grounded in the belief that healing necessitates connecting to the mind and body. I understand how trauma can shape our nervous systems and impact our relationships with ourselves and others. By incorporating Polyvagal Theory and tuning into the here and now, I invite clients to be curious about their inner experiences and develop somatic awareness. I draw from evidence-based modalities, including Acceptance and Commitment Therapy (ACT), Dialectical Behavioral Therapy (DBT), Internal Family Systems (IFS), Psychodynamic Therapy, Cognitive Behavioral Therapy (CBT). My therapeutic style is client-centered and collaborative, as I believe that building a solid relationship with clients is the foundation for growth and change. I enjoy using humor when appropriate, recognizing that laughter can be a powerful tool for healing.
I work with adolescents, adults, couples, and families. My clinical interests include relational/developmental trauma, attachment issues, shame, PTSD/C-PTSD, mood and anxiety disorders, body image, Highly Sensitive People (HSP), ADHD, interpersonal challenges, and substance use. I am passionate about reproductive justice and reproductive mental health, including Premenstrual Dysphoric Disorder (PMDD), Perinatal Mood and Anxiety Disorders (PMADs), pregnancy and infant loss, issues with body image and sexuality secondary to pregnancy, birth trauma, and parenthood. I am sex-positive and kink/BDSM friendly.
I obtained my bachelor's degree in Social Work from Loyola University Chicago, where I am completing my master's in Social Work with a specialization in Advanced Clinical Practice. My training includes providing trauma-informed outpatient therapy to diverse populations in a community mental health setting and facilitating group therapy for postpartum women.
My work as a therapist is profoundly meaningful to me. It is an honor to witness clients tap into their strengths and clarify their values to live the lives they truly deserve.
Supervised by: Eden Himidian, LCSW, PMH-C, RYT
---
Pronouns
she/her/hers
---
Selected training and affiliation
Member of Postpartum Support International
Member of International Association for Premenstrual Disorders (IAPMD) for community professionals
NeuroAffective Relational Model™ (NARM), advanced clinical training in progress
---
Key beliefs
We are born deserving to pursue what fulfills us. We don't need to justify our worthiness to experience comfort, pleasure, or joy.
Trauma interferes with secure relationships. Secure relationships heal trauma.
Humans are multidimensional. Within each of us are numerous parts that are continuously growing and changing.
If trauma can be passed down through generations, so can healing.
---
More about me
My favorite ways to self-regulate are through yoga, breathwork, and spending time in nature. Some things I love include fancy dinners, my pets Carol (dog) and Ed (cat), and breezy afternoons in a hammock with a good book. I often find myself daydreaming about starting a flower farm and the perfect nap (perhaps in a hammock on a breezy afternoon).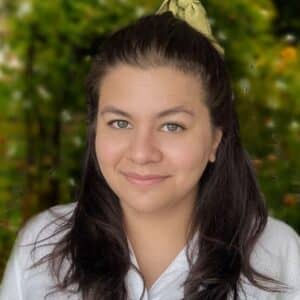 Recent Posts by Stefanie Cobb, BA (she/her)
Have you ever experienced a day when a seemingly minor inconvenience suddenly morphs into an unbearable burden? Perhaps you have…
Read More