Stephanie Prymas, MA, LPC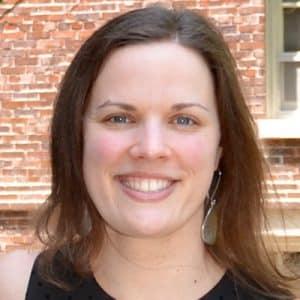 I am a psychotherapist and clinical coordinator at Wildflower, as well as a presenter in the area of trauma.  My interest in interpersonal neurobiology informs my work with people who are trying to make sense of all kinds of difficult experiences and emotions as they work towards feeling more grounded and fulfilled in their everyday lives.
My clients often find themselves struggling to integrate the intellectual understanding of their current challenges with their associated emotions, behaviors, and physical sensations.  They may also have difficulty reconciling conflicting feelings on the same issues. These can be disorienting experiences, and it takes a great deal of strength to be willing to consider exploring them.  I believe in using the therapeutic relationship to identify and work through these areas where my clients are feeling stuck, in a context of warmth, affirmation, appreciation for difference and intersectionality, and humor.  My clients feel more capable of tolerating ambiguity and approaching difficult feelings with curiosity and self-compassion in the course of our work.
I earned my Bachelor's degree in Economics from the University of Maryland and my Master's degree in Counseling from Northwestern University.  I have also received additional training in mind-body therapies and trauma, including eye movement desensitization and reprocessing (EMDR), a treatment focused on integrating painful past experiences.
---
Pronouns
she/her/hers
---
Selected training and affiliation
Eye Movement Desensitization and Reprocessing (EMDR)
EMDR International Association Maternal Mental Health Professional Certificate
Postpartum Support International
Cultural competence/working in context with trans and gender nonconforming individuals
---
Key beliefs
It is possible to make sense of all kinds of conflicting and seemingly irrational parts of ourselves if we can understand their context.
Our body sensations and emotions provide vital data to inform our healing.
Our brains develop in relationship with and connection to other people.
---
More about me
Humor is one of my favorite coping strategies.
Videos of the toddlers in my life pointedly explaining things always get me through the day.
I am equally renewed through exciting new experiences, like hiking and traveling, as I am through more sedate triumphs, such as doing jigsaw puzzles.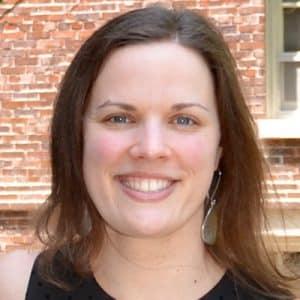 Recent Posts by Stephanie Prymas, MA, LPC