Tali Gleiser, MA, MSW, LSW (she/her)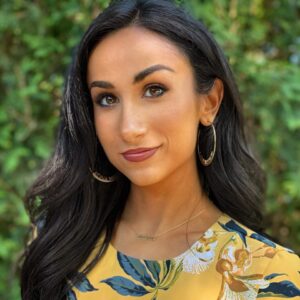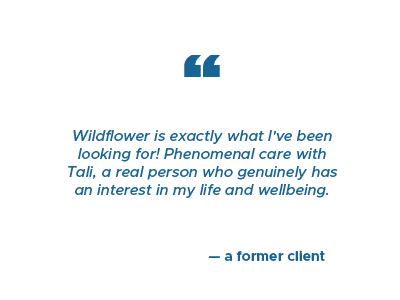 Though we often seek therapy to relieve emotional distress, the experiences that lead us here ripple far beyond our emotional world.
As a therapist, I aim to empower radical self-acceptance and support so you feel supported as you work towards growth in your relationship with yourself, others, and the world around you. I have specialized training in addressing trauma with children, adolescents, and adults from diverse backgrounds, as well as in third-wave cognitive behavioral therapies (CBT, ACT, DBT). In my work with couples, I support partners working to improve their closeness and communication using the Gottman Method. My practice is also informed by my prior research in neuroscience, early-onset mood disorders, and the cultural adaptation of clinical interventions.
I value the importance of cultural attunement and use a strength-based, client-centered approach in my work with individuals and couples coping with a range of difficulties including: post-traumatic stress disorder, childhood & adolescent mood/behavior disorders, postpartum depression, anxiety, mood disorders, neurodivergence, gender/sexuality/LGBTQ issues, relationship challenges, and the stress of everyday life.
The majority of my therapeutic style is informed by ACT and IFS. Using a trauma-informed lens, I integrate mindfulness as a tool for healing the mind-body connection. Acknowledging that we are influenced by our inner and outer experiences, I aim to provide you with personalized strategies to continue growing and thriving long after you leave therapy.
Coming from a multicultural background, I value and acknowledge the ways in which culture shapes our perspectives. Your identity is dynamic and intersectional. Every piece of you deserves to feel seen and heard, especially within a therapeutic relationship. As your therapist, my goal is to provide a warm, supportive environment so you feel safe and empowered on your journey. No matter how you identify, you can expect me to meet you with authenticity, transparency, and acceptance. In our work together, I hope to develop a therapeutic relationship that is healing and supportive for you. Together, we'll co-create a space that allows you to feel secure, accepted, and uplifted as we identify strategies that best fit your unique concerns, identity, culture, and values.
I strongly believe you are the expert in yourself and your healing should be as unique as you are. I am committed to providing a safe space for you to explore and express yourself. Therapy is just one small part of your story, and it is an honor for me to walk alongside you.
LSW License Number: 150108177
Supervised by: Elizabeth Aljets, LCPC, PMH-C
Type 1 NPI Number: 1467196493
Accepts: BCBS PPO and BlueChoice plans, and self-pay clients
---
Pronouns
she/her/hers
---
Selected training and affiliation
Trauma-Focused Cognitive Behavioral Therapy (TF-CBT)
Acceptance and Commitment Therapy (ACT) trainings
Dialectical Behavioral Therapy (DBT) trainings
Child-Parent Psychotherapy (CPP) trainings
Culturally Infused Engagement (CIE) – Assessment and Practice
Member of APA Division 45: Society for the Psychological Study of Culture, Ethnicity, and Race
Member of Postpartum Support International
---
Key beliefs
The greatest gift we can give to others is our full presence, attention, and genuine effort to understand both their suffering and joy.
---
More about me
I identify as a cis-gender Latina woman. Although I conduct therapy in English, I also speak Spanish and Portuguese (Brazilian).
I love being creative and trying new things! Whether it's cooking a new recipe, making music, drawing/painting, (trying to) dance, reading, writing poetry, or exploring new places, I get so much joy and energy from opportunities to create or learn something new.
Yoga, weight lifting, and spending time in nature are some of my favorite forms of self-care outside of art and meditation.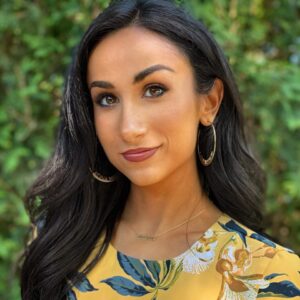 Recent Posts by Tali Gleiser, MA, MSW, LSW (she/her)