Talia Cohen, MA, LCSW (she/her)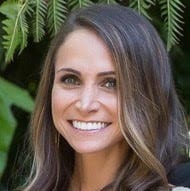 As a psychotherapist, I support individuals who are looking to create and achieve positive, sustainable change in their lives, to find purpose, and to get back to a life full of meaning. I believe in the inherent worth of each and every individual. I see the resilience and courage that it takes to face life's challenges and to engage in self-reflection and exploration. I believe that out of struggle comes strength, growth, and acceptance, and I aim to promote these inner resources as I unconditionally support you in accomplishing your goals. I have provided both individual and group therapy to those facing a diverse range of concerns, including anxiety disorders, depression, grief and loss, trauma, addiction, relationship challenges, and life transitions.
I enjoy working collaboratively and flexibly with individuals to meet their needs and to accomplish their goals, taking the time to build a genuine relationship, which I believe is the foundation of successful and sustainable change. I use compassion, humor, and empathy to create a warm, safe environment and trusting partnership where together we can explore the hardships that life brings. I integrate evidence-based practices and coping skills for individuals to use as they work to live out their values on their journey towards meaningful change.
I earned my Bachelor's degree in Communications and Criminal Justice from University of Wisconsin-Madison and received my Master's degree in Clinical Social Work at the University of Chicago School of Social Service Administration. I am trained in treating mood and anxiety disorders using evidence-based practices such as Cognitive Behavioral Therapy (CBT), Exposure and Response Prevention (ERP), Acceptance and Commitment Therapy (ACT), Dialectical Behavior Therapy (DBT), and Motivational Interviewing (MI), along with mindfulness-based techniques.
LCSW License Number: 149023271
Type 1 NPI Number: 1639648926
Accepts: BCBS PPO and BlueChoice plans, UnitedHealthcare/Optum PPO, self-pay and out of network clients
---
Pronouns
she/her/hers
---
Selected training and affiliation
Acceptance and Commitment Therapy (ACT) trainings
Cognitive Behavioral Therapy (CBT) Intensive training
Mindfulness-Based Cognitive Therapy (MBCT) training
Exposure and Response Prevention (ERP) training
Emotionally-Focused Therapy for Difficult Couples training
Member of Anxiety and Depression Association of America
---
Key beliefs
Change can be scary, and change can be a tremendous opportunity for growth.
Making space for accepting yourself—accepting all of your emotions, your strengths, your weaknesses, all that you have and all that we don't—is key to healing, moving forward, and building a life of meaning and value.
---
More about me
Cooking and baking get my creative juices flowing!
There is nothing quite as soothing and healing as feeling the warmth of the sun on your face and hearing the crash of ocean waves.
Puppies make some of the best therapists.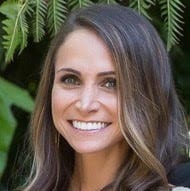 Recent Posts by Talia Cohen, MA, LCSW (she/her)
Talia earned her Bachelor's degree in Communications and Criminal Justice from University of Wisconsin-Madison and received her Master's degree in…
Read More