Wareesha Sohail, AM, LCSW (she/her)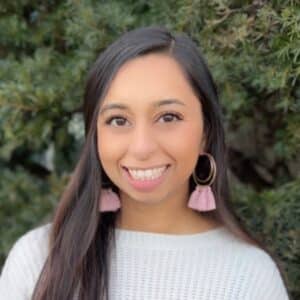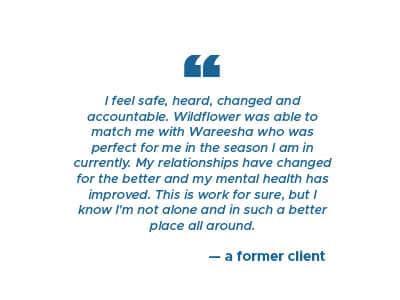 Starting your therapy journey can be scary and confusing. As a psychotherapist, I believe the therapeutic relationship is nothing without a human connection. As people, it's important for us to feel safe and respected in spaces where we are being vulnerable. I am passionate about working collaboratively to create a warm, inviting space in which you feel heard and understood. I aim to help you identify and use the strengths you already possess, to help you create a life you love and are proud of. I approach healing through a trauma-informed lens. I utilize Compassion-Focused Therapy as well as Narrative Therapy and Cognitive Behavioral Therapy to help you become an active participant in the change you are seeking to create.
Throughout my life, I have found a deep appreciation for the complexity of identity, not only individual, but familial and cultural as well. Identities are complex and created through a collection of various roles we play throughout our lives. Oftentimes, navigating the balance and diversity of these roles can be overwhelming. I enjoy partnering with individuals who would like to further explore and gain a deeper understanding of their own self-proclaimed identities, no matter the intersectionality you may identify with. Being a first generation, South Asian immigrant myself, I can empathize with the need to find balance within the many aspects of our lives. There are many things within our lives, external and internal, that can be difficult to navigate alone; finding a therapist who is a good fit for you, can be a great help.
While completing my Bachelors of Social Work at Northeastern University, I primarily focused my work on survivors of sexual assault. I have provided emergency room medical advocacy as well as prevention education in schools and places of employment. Additionally, throughout my time completing my Masters of Social Work at the University of Chicago's Crown Family School of Social Work, Policy, and Practice, I focused on youth and families involved in the DCFS system, often with diagnosis of depression, anxiety, and PTSD.
Post-graduation, my clinical experience and interests lie within the realms of trauma and PTSD, as well as tackling symptoms of depression and anxiety in order to help individuals live a comfortable life both on their own and within broader systems (couples, families, cultural communities). I strongly believe healing is holistic, and includes all environments we interact with.
I can provide therapy in both English and Urdu.
LCSW License Number: 149024191
Type 1 NPI Number: 1972254167
Accepts: BCBS PPO and BlueChoice plans, UnitedHealthcare/Optum PPO, self-pay and out of network clients
---
Pronouns
She/Her/Hers
---
Selected training and affiliation
Trauma Informed Care
Cognitive Behavioral Therapy
Acceptance and Commitment Therapy
Motivational Interviewing
Attachment and Regulation Competency (ARC) Training
40-Hour Sexual Assault Crisis Intervention Training
Gottman Training Level 1 for Couples Therapy
---
Key beliefs
Therapy is about collaboration. You know yourself and your life better than your therapist. We are here to add tools and help you become your favorite version of yourself.
Healing is a process. Be gentle with yourself; it is okay to start over as many times as you need to.
Change can be uncomfortable, you deserve support to push through the discomfort to create a life you are proud of.
---
More about me
I'm passionate about using exercise and nutrition as a form of daily self-care
I'm a sucker for aesthetically pleasing coffee shops in any large city
I love finding joy in small moments; celebrating small wins makes life so much more fun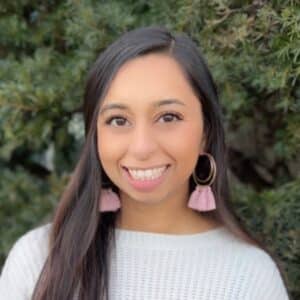 Recent Posts by Wareesha Sohail, AM, LCSW (she/her)
Wareesha is a psychotherapist at Wildflower. Her clinical interests include minority mental health, trauma, PTSD, depression and anxiety. In her…
Read More