Zana Van Der Smissen, MA, LPC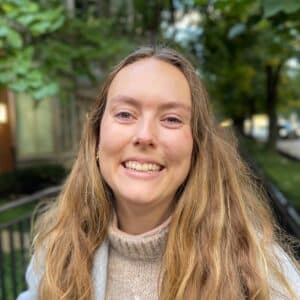 Growth is a natural part of the therapeutic process that is exciting yet anxiety-provoking at the same time. I believe that aiming for growth includes change that works for the client while simultaneously challenging the status quo of what they may have believed all their lives. That is why having a therapist who is collaborative and focused on your strengths is so important. As we work towards positive change, I will honor your voice and provide a safe, welcoming, and empowering environment that creates trust. As an eclectic therapist, I aim to uncover what kind of therapy fits best for you, whether that means implementing DBT tools, going through mindfulness exercises or looking through an emotions wheel to identify how we are feeling in session; I want to ensure that we can pull in all the resources and modalities of therapy that are most beneficial to you in this chapter of your life.
When in session, I like to pursue a mind-body approach and believe that how we treat our bodies physically will have a ripple effect on our mental health. Additionally, I believe that the therapy space is meant for exploring our ever-changing identity and values and aligning our behaviors with those ideals as much as possible in our everyday lives.
My training experience includes working with clients who are going through life transitions, social withdrawal, identity issues, relationship issues, and exploring sexuality. Having worked in an intensive outpatient clinic, I have experience with clients struggling with eating disorders, mood disorders, extensive trauma, and body image issues in both individual and group therapy settings. This has allowed me to work with a variety of populations, including teens, young adults, and adults.
I received my Bachelor's degree in Psychology and Geography from the University of Illinois at Urbana-Champaign and obtained my Master of Arts in Counseling at Northwestern University. As a clinician, I believe it is critical to stay up to date on the latest treatments and training. With that in mind, I am currently interested in learning more about working with first-generation immigrants, particularly young adults transitioning into US culture. I am also pursuing specialized training in perinatal and reproductive mental health and welcome clients who are navigating a variety of challenges in their journey to and through parenthood.
LPC License Number: 178017216
Supervised by: Elizabeth Aljets, MA, LCPC, PMH-C
Type 1 NPI Number: 1851052708
Accepts: BCBS PPO and BlueChoice plans, self-pay and out of network clients
---
Pronouns
she/her/hers
---
Selected training and affiliation
Premarital Counseling Training
Psychodynamic Training
LGBTQ+ Affirming Services
Dialectical Behavior Therapy (DBT) Training
Perinatal Mental Health Trainings (in process)
Member of Postpartum Support International
Gottman Training Level 1 for Couples Therapy
---
Key beliefs
Mind and Body are all connected so talking through everything you feel, both physically and mentally, are important in the therapy space.
It is helpful to write out everything you have on your mind and then focus on the things you can control vs. the ones you cannot. Focus on what you can control and how you feel about those things you cannot.
Authenticity is powerful. Being present with one another and being our most authentic, genuine selves can be one of the most powerful experiences.
---
More about me
I am absolutely in love with corgis and would love to own one in the future!
I recently discovered my love for chai tea and am hoping to expand my tea collection as we go into the cold Chicago winter.
My favorite things to do with family and friends are traveling, playing mini golf, playing board games/ arcade games and going to the movies.
I am originally from Belgium so I try to go as much as possible back home to see my extended family.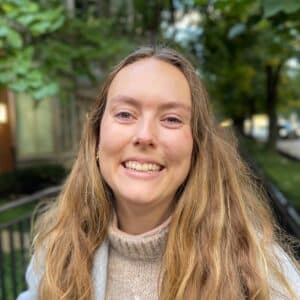 Recent Posts by Zana Van Der Smissen, MA, LPC
Zana (she/her) is a psychotherapist at Wildflower. Her training experience includes working with clients who are going through life transitions,…
Read More