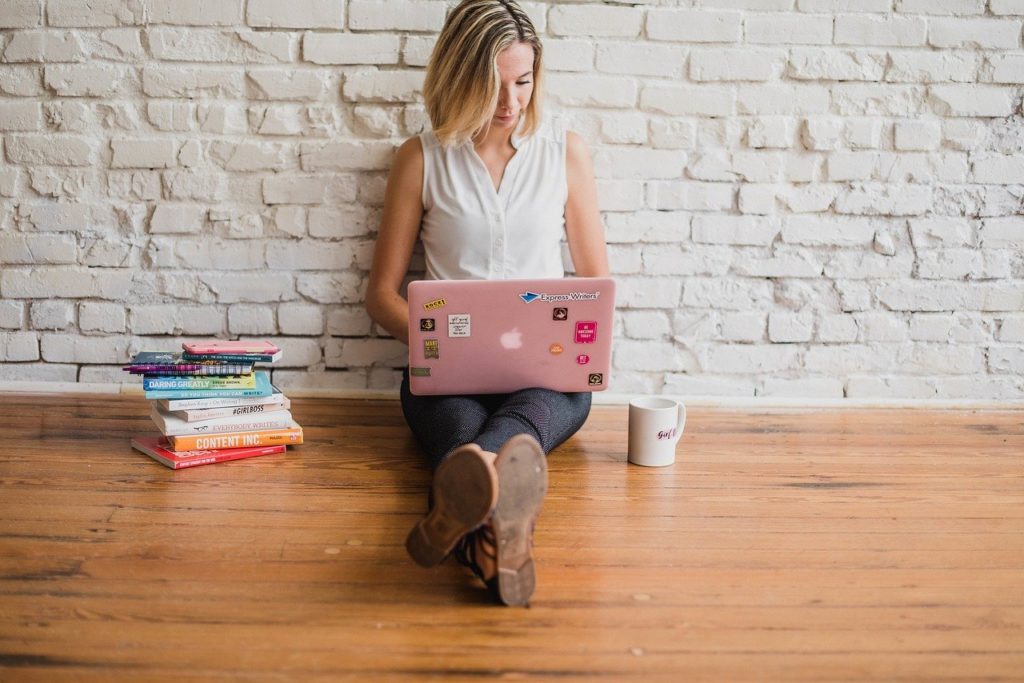 The coronavirus pandemic has caused enormous distress and disruption to daily life. Routines have shifted, priorities may have changed, and struggle, anxiety, and grief are felt by most. At Wildflower, we understand these are difficult times, and we are here to help. Our dedicated team of clinicians remains committed to providing mental health care through teletherapy services. Using a secure, easy to use HIPAA-compliant platform, we offer individual, couples, family, and group psychotherapy to support our clients' mental health needs. Physical distancing is currently the most important health imperative. Fortunately, technology enables us to foster growth and meaningful connection in and out of the virtual therapy room.
We understand this is new territory for some and hope to provide you with helpful information as you navigate telehealth services. The following are common questions that have been asked during this time. Please also refer to the FAQ section of our website for additional information.
Is teletherapy private and confidential?
Yes. All Wildflower therapists are using a secure, HIPAA-compliant video platform to conduct sessions.
I live with others. How can I guarantee my privacy and confidentiality?
Many people are living and working in an environment where partners, children, parents, roommates, and others are always nearby. If this is your situation, there are creative ways to ensure a sense of privacy for therapy sessions. Stepping away into a room and closing the door, using a white noise application on your phone and putting a towel under the door, using headphones for privacy, asking whomever lives with you to listen to music or a podcast through headphones, are just some of the ways to create a sense of privacy. We understand that for some the current living arrangement may make it difficult to feel safe and comfortable to start or continue therapy in the home with other inhabitants in it. Others may have young children or no private room they could use. Please know you can seek alternative spaces for therapy services, including having the session in a car, while on a walk, or finding a comfortable sitting position in a safe environment outside where others will not overhear you.
Can I talk to my therapist over the phone instead of video?
While therapy via a secure, HIPAA-compliant video platform is ideal for continuity of care, relationship building, accurate clinical assessment, and other reasons, research supports the efficacy of psychotherapy over the telephone when video is not an option. Per the American Psychological Association, a review of 13 studies found significant reductions in symptoms of anxiety and depression when therapy was provided via telephone (Coughtrey and Pistrang, 2018). Decisions about psychotherapy over the telephone versus video are made at the therapist's discretion. Please connect with your therapist to discuss if this may be an option for you.
Should I just wait to seek or continue therapy until I can see a therapist in person?
Your mental health is important and postponing seeing a professional when you are in need of support and/or are experiencing emotional distress, is rarely a good idea. While it may feel unfamiliar in the beginning, scientific research has shown that teletherapy can be just as effective as in-person therapy and has many benefits, including flexibility of scheduling. At Wildflower, we are committed to maintaining the same quality of treatment as for in-person services. Wildflower continues to welcome new clients for individual, couples, family, and group psychotherapy with morning, afternoon, evening, and weekend availability.
I am at home due to the shelter-in-place mandate, what if I don't have enough to talk about?
It may be helpful to think of therapy as one hour a week during which you get to reflect not only on what is going on in your external life, but also what is happening on the inside: what emotions, thoughts, and sensations are arising, and how they are affecting you. It is okay to not know how you might want to use your time with the therapist. They will guide you and help you clarify your goals, while also welcoming moments of silence and grounding during sessions.
How can I get the most out of my teletherapy experience?
As stated earlier, we recommend treating teletherapy like you would in-person therapy. The degree to which therapy is helpful depends on many factors, but the goodness of fit between you and your therapist combined with your willingness to put in the effort and time to work towards your goals, are key determinants of success.
Additional guidelines to maximize the effectiveness of teletherapy include:
Being on time
Attending sessions while not under the influence of alcohol or drugs
Minimizing distractions such as cellphones, computers, other electronics
Refraining from engaging in other activities during sessions (e.g., driving, cooking, cleaning, caring for children or pets)
Informing your therapist of your location
Refraining from recording sessions unless this was agreed upon with your therapist
Ensuring you are in a private space with no other people present
I'm worried teletherapy might feel awkward or uncomfortable. What would you suggest?
We would suggest being open to the idea that like many things that are unfamiliar, teletherapy may initially feel slightly strange until you get more used to it. This being said, our clients have reported that their initial fears about any awkwardness and discomfort were quickly dispelled. If it does feel strange to be working with your therapist remotely, the best thing you can do is to talk to your therapist about it. They will work with you to help you understand and cope with any feelings that arise.
We are living during a time of enormous uncertainty and stress. Wildflower will continue to provide clients with evidence-based therapies geared toward alleviating suffering, coping with this crisis, and building meaningful lives. We also encourage you to follow us on Facebook and Instagram for tips on ways to cope during this trying period. Please do not hesitate to reach out to us with any questions.