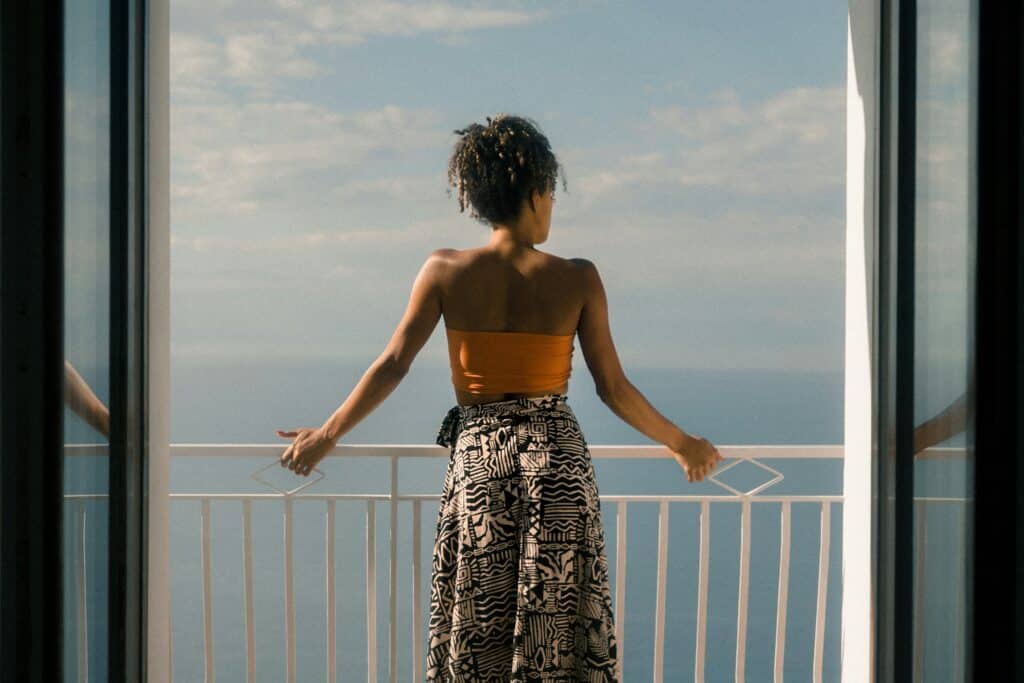 Have you ever experienced a day when a seemingly minor inconvenience suddenly morphs into an unbearable burden? Perhaps you have been consumed by an intense rage that caused you to take out your frustration on a loved one inadvertently. Alternatively, you may have felt emotionally numb and disconnected during a crisis. If any of these scenarios resonate with you, you may have been pushed beyond your window of tolerance (Siegel, 1999). With the overwhelming negativity and distress permeating the world today, it is entirely understandable to feel like you are teetering on the brink of your emotional limit.
What is the window of tolerance?
Dr. Dan Siegel (1999) introduced the concept of the window of tolerance to explain the optimal state in which our nervous systems can manage a range of emotions without becoming overwhelmed or shutting down. Being within the window of tolerance enables us to feel present, think clearly, make rational decisions, and respond to stressors effectively. However, when we are outside our window of tolerance, either in a state of hyper- or hypoarousal, we can experience a range of symptoms such as increased anxiety, panic attacks, emotional numbness, or dissociation (Schwartz, 2021). This concept emphasizes the importance of developing skills to expand our window of tolerance and to recognize when we are outside of it in order to regulate our emotions and maintain our well-being (Fisher, 2021).
How do I know I am outside of my window of tolerance?
Our bodies are fantastic communicators. The key is learning how to listen to our body's cues that signal we are exceeding our limits (Dana, 2021). Hyperarousal, or being "above" the window of tolerance, refers to heightened emotional and physiological activation. When a person is in a state of hyperarousal, their nervous system is in an overactive, "fight or flight" mode (Schwartz, 2021). Traits indicative of hyperarousal include:
Heightened startle response
Anxiety
Panic
Fear
Irritability
Anger/rage
Impulsivity
Restlessness
Racing heart
Trouble concentrating
Muscle tension
Shallow breathing
Hypoarousal, or being "below" the window of tolerance, occurs when our parasympathetic nervous system takes over to shut us down (Porges, 2022). This happens when we face too much stress or "charge" in the body, and our nervous system goes into a "freeze" state to protect us from overwhelm. Signs of hypoarousal include:
Fatigue/excessive sleepiness
Feeling numb
Slowed heart rate and digestion
Brain fog
Social withdrawal
Depression
Shut down
Dissociation
It is important to note that everyone's window of tolerance is different, and what may be overwhelming for one person may not be for another. We all have a unique threshold for handling conflict and stressful situations. Additionally, our window of tolerance can also be impacted by factors such as past trauma, genetics, and life stressors (Siegel, 1999).
What does the window of tolerance have to do with my relationships?
Recognizing the signals our body sends us and being self-aware of when we are moving beyond or within our personal thresholds can benefit our relationships immensely. When we exceed our threshold, the prefrontal cortex of our brain, which is responsible for our ability to respond to situations rather than react impulsively, shuts down (Singh & Van den Bergh, 2021). As a result, we tend to react negatively, leading to arguments, avoidance, emotional outbursts, or emotional shutdown.
What is co-regulation?
Co-regulation refers to the reciprocal interaction between two or more individuals in a way that helps them regulate their emotions and behavior (Dana, 2021). It is an essential tool that helps people stay within their window of tolerance. Armstrong et al. (2021) reported that "Young children from dyads who show more positive behavioral co-regulation (e.g. sensitive and mutually responsive actions and suggestions, active engagement and cooperation, shared positive affect) display fewer externalizing and aggressive behaviors and more optimal self-regulated behavior." Children internalize independent self-regulation skills and learn how to interact with others by having positive and reciprocal interactions with their parents (Armstrong et al., 2021). Co-regulation helps people stay within their window of tolerance by providing a safe and supportive environment where they can express their feelings and receive validation and empathy.
When we exceed the boundaries of our window of tolerance, we move from a state of connection into a state of protection (Dana, 2021). By remaining within our window of tolerance, we are better equipped to engage in healthy communication, display empathy towards others, and effectively collaborate to find solutions. It is important to understand that we have the ability to regulate ourselves, and by doing so, we can foster safe and attuned interactions with those around us, whether they are our partners, children, or any other kind of relationship (Porges, 2022). As we learn to co-regulate, our nervous systems can synchronize, leading to a deeper connection and a greater level of understanding within ourselves and between others.
How can I expand my window of tolerance?
Expanding your window of tolerance means developing the ability to handle stressful situations and difficult emotions without feeling overwhelmed or reactive. To help you increase your capacity to manage stress, here are some valuable tips (Fisher, 2021):
Cultivate Mindfulness: Practicing mindfulness involves being present in the moment and non-judgmentally observing your thoughts and feelings. It can help you become more aware of your emotions and better equipped to manage them.
Self-Regulation Techniques: Learning effective emotional regulation strategies, such as identifying and labeling emotions, engaging in activities that bring you joy, self-compassion, spending time in nature, laughter, self-soothing techniques like slow diaphragmatic breathing, physical activity, and adequate sleep can help individuals better manage emotional distress.
Building a Support Network: Having a solid support network of friends, family, helping professionals, and or support groups can provide individuals with the necessary emotional support and validation, enabling them to expand their window of tolerance and cope with challenging situations more effectively.
Healthy Boundaries: Establishing and maintaining healthy boundaries in relationships and various aspects of life can contribute to a sense of safety and security, expanding one's capacity to tolerate challenging situations and emotions.
Expanding your window of tolerance takes time and practice. However, by incorporating these tips into your daily routine, you can build resilience and better manage stress and overwhelm. Remember to be patient and compassionate with yourself as you work towards expanding your window of tolerance (Siegel, 1999).
Recognizing and managing our window of tolerance is a crucial aspect of self-care and emotional regulation. It entails being aware of our boundaries and limitations, which helps us prevent burnout, decrease conflicts, and maintain healthy relationships (Dana, 2021). A vital component of this process is regularly checking in with ourselves and our emotions and making deliberate choices that align with our values and overall well-being (Schwartz, 2021). To remain within our window of tolerance, we can utilize various effective techniques such as practicing mindfulness, engaging in regular physical exercise, getting sufficient rest, seeking support from loved ones, and seeking professional help when necessary. By prioritizing self-awareness and self-care, we can create a life that is more rewarding and empowering.
References
Armstrong‐Carter, Sulik, M. J., & Obradović, J. (2021). Self‐regulated behavior and parent‐child co‐regulation are associated with young children's physiological response to receiving critical adult feedback. Social Development (Oxford, England), 30(3), 730–747. https://doi.org/10.1111/sode.12498
Dana, D. (2021). Anchored: How to befriend your nervous system using polyvagal theory. Sounds True.
Fisher, J. (2021). Transforming the living legacy of trauma : A workbook for survivors and therapists. PESI.
Porges. (2022). Polyvagal Theory: A Science of Safety. Frontiers in Integrative Neuroscience, 16, 871227–871227. https://doi.org/10.3389/fnint.2022.871227
Schwartz, A. (2021). The complex ptsd treatment manual : An integrative, mind-body approach to trauma recovery. PESI.
Siegel, D. J. (1999). Developing mind : Toward a neurobiology of interpersonal experience. Guilford Publications.
Singh, Danckaerts, M., & Van den Bergh, B. R. H. (2021). Helping Families of Infants With Persistent Crying and Sleep Problems in a Day-Clinic. Frontiers in Psychiatry, 12, 591389–591389. https://doi.org/10.3389/fpsyt.2021.591389