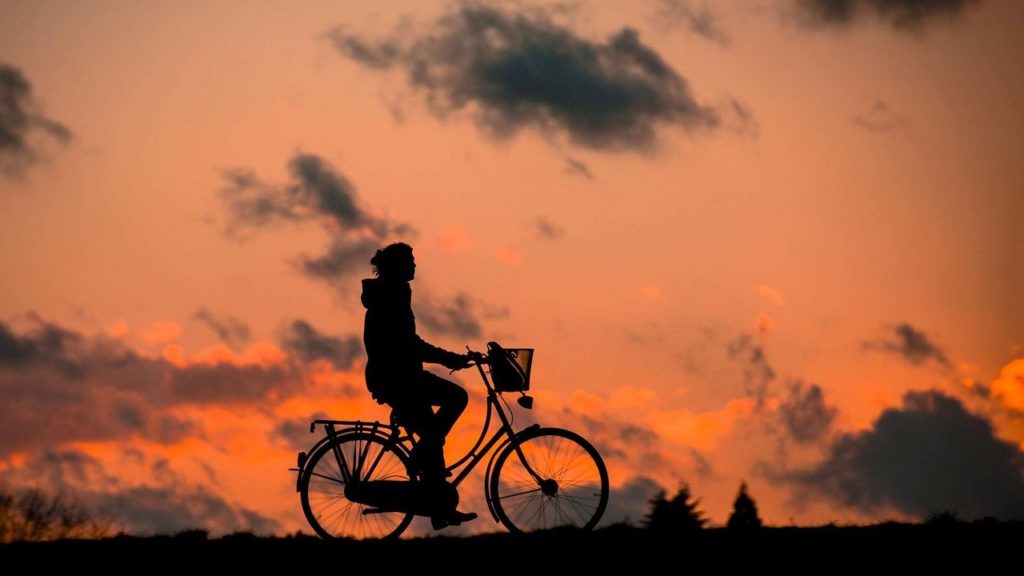 The hope of change and renewal accompanies most of us as we part with one year and enter another. Some people feel confident and energized as they vow to exercise more, spend quality time with their children, learn to play an instrument, be kinder, change jobs. Others voice their aspirations more timidly or not at all, reminded by failures to sustain their efforts in Januaries past.
New Year's resolutions are the culturally sanctioned means of expressing our collective appetite for self-improvement which we associate with a pathway to happiness. If I work harder, am smarter, more attractive, stronger, then good things are bound to happen. Sometimes that proves true, at other times it does not; the principle of fairness does not always govern our universe.
Resolutions are more than an expression of the quest for self-improvement fueled by our consumerist culture. Something more profound is articulated through them, namely a yearning to feel congruent, in harmony with the deepest parts of ourselves and how they are expressed in our everyday lives. New Year's resolutions often manifest a longing to reflect through our behavior what really matters to us.  Thus, the resolution to exercise more may reflect a growing dissatisfaction with not having taken good enough care of your body and an aspiration to treat it better, all grounded in the value you are assigning to health and wellbeing. And that may in turn be linked to other values: perhaps you are concerned that if you do not exercise, you will not be able to keep up with your child when she is older, and you really value having an active presence in your child's life.
If as the new year dawns, you find yourself longing to make meaningful changes in your life, delve deeper into why these changes matter to you: what value lies underneath the desire for change? Rather than setting rigid and unrealistic goals ("I will not eat any junk food"; "no TV shows in January"), examine your motivations first. If you discover that your desire for change is based in non-acceptance and judgment of some part of yourself, recognize that no meaningful and sustainable change has ever come out of contempt and self-hatred.
Take the idea of exercising and making more healthful food choices. If all you want to do is lose weight because you hate how you look, as soon as you find yourself not living up to the goals you have set, you are likely to go into "forget it!" mindset and give up in frustration, flinging yourself into an even deeper shame and judgment spiral. Instead, learn to take judgments out of your goal-setting (consider adopting a mindfulness practice to help you with that), brainstorm the many ways in which you can manifest the value you place on a healthy, balanced lifestyle, and keep reflecting on how this is an important value to you. A few days of being too sedentary or undisciplined in your food choices will no longer feel like a failure.  Recognition of straying from what you value will simply prompt you to find a way to reconnect with those values. Perhaps that will mean eating an apple or taking a few minutes at work to stretch. Possibilities are limitless, more fun, and varied than the injunction to quit all sugar or to exercise exactly four days a week.
What is freeing about the focus on values is that they do not fit into the success/failure binary and still manage to be motivating. You cannot fail at values. Similarly, it is not possible to arrive at a point of saying: "I have met my values." They are not something to be met or mastered. They are a compass needle, pointing us in the direction that is meaningful to us, and letting us know when we have strayed. They are also supremely personal and not subject to comparison. I cannot have better values than you do, or values that are somehow "more correct" than yours. How liberating given our propensity to compare and judge!
There is another reason why acting in congruence with our values is likely going to be more effective in the long-term than simply willing ourselves to follow through on a resolution, and it has to do with the flexibility afforded by the focus on values. If you complete any values clarification exercise (here is a good one), you will quickly discover that there is a high likelihood that a number of your values clash with each other when choosing a particular action. As I write this article, the door of my home office is closed behind me while my husband and children are playing a board game. I value writing and sharing of resources related to mental health and wellness and I also value my family: spending time with them, giving my children undivided attention, nurturing my marriage. The second set of values is not receiving expression at this moment. I cannot be in both places at the same time (and if I was aiming to play the board game and write this article, neither activity would do a solid job expressing my values). The choice to write this article is not a failure. It is an intentional decision to manifest the first set of values, knowing that in the next few hours and days, space will need to be made for the other values as well.
Let's say you did not go for a run you had planned and instead spent the evening wrapped in a blanket, binge-watching a TV show, something you have previously shared you would like to cut down on. If you let yourself get really quiet and explore why you have made the choice you made, you might find you were exhausted today, and needed to feel a sense of ease, comfort, and warmth. You expressed a value of comfort, a particular kind of self-care, in that way. If you always chose to relax on the couch over behavior manifesting other values you hold dear, you would likely feel incongruent and dissatisfied. But perhaps today it is just what you needed to do. No judgment necessary.
Clarifying your values at the dawn of a new decade is a marvelous way to cultivate a sense of renewal and hope. All too often we focus on what we like or do not like about ourselves and anchor the efforts to change in a desire to escape those parts of ourselves we struggle with. Running from ourselves never works well. Connecting with your values – and doing so again and again and again (values are dynamic and subject to change!) – is not only inherently motivating, but also a means of getting to know yourself. That is a deeper and more satisfying foundation for a happier life.