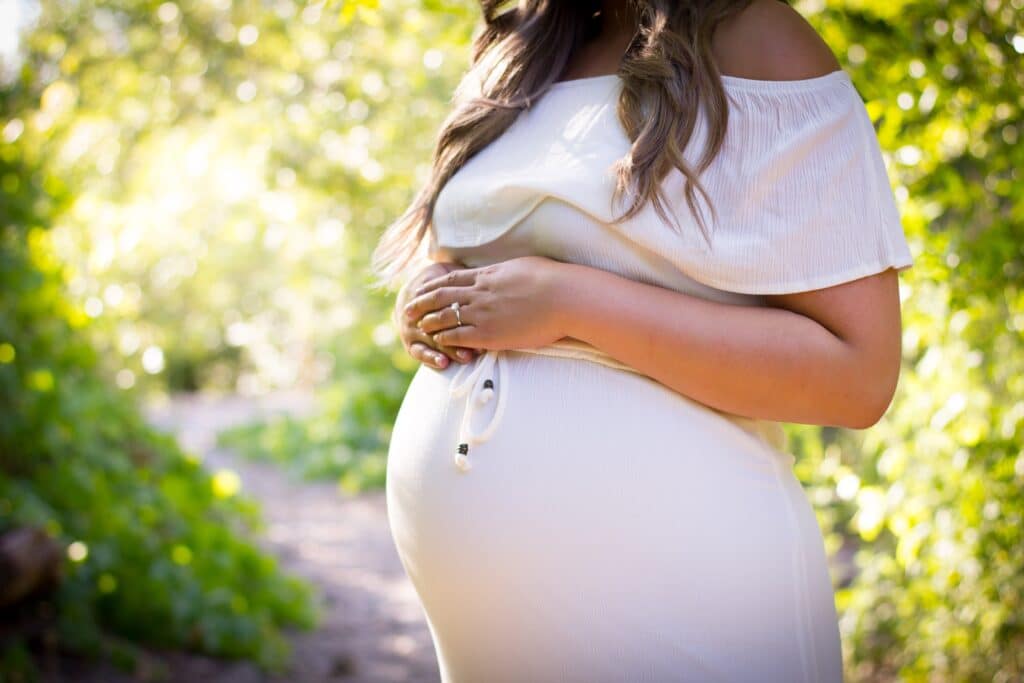 [Photo by Ryan Franco on Unsplash]
Our roles as therapists are characterized by the ability to create and hold space, bear witness to vulnerability and change, and attend to the dynamic and varying needs of our clients. Our roles as mothers and caregivers often demand these very same things. The transition to motherhood fundamentally changes an individual. This change alters the relationship between the client and the therapist and the challenge of managing these dual roles can feel dizzying and taxing.
In this three-part series, we will explore what it means to hold these two identities, go through the experience of matrescence (the transition into motherhood) as a therapist, be a mother while being a therapist, and the clients' experience of it all. This was written in collaboration with Wildflower's co-founder Chrissy Ellis, LCSW, PMH-C following a training that we wrote and led together in the late spring of 2021.
In working on this project, we drew from personal experiences as mothers and caregivers in addition to the available literature. I want to acknowledge that we are both cis-gendered, female-identified, heterosexual mothers and as such recognize limitations in our perspectives. These mirror the limitations in the current research and literature. When discussing the balance of parenthood and psychotherapy, I intend to include all gender identities, sexual orientations, and family constellations. The transition into parenthood affects gestational and non-gestational parents in similar and unique ways. This article hopes to address the ways in which this transition can present challenges specific to holding therapeutic space in dual roles.
Matrescence is defined as the physical, psychological, and emotional changes associated with the transition into motherhood. It is conceptualized as a distinct stage of life (Sacks, 2017). In reflecting on matrescence, Ignacz (2018) states, "Life will never be as it was before – motherhood changes not just your body, but also your mind, your heart, your soul, your identity. We are involving ourselves, immersing ourselves in the processes of growth and development of other human beings. We are trying to respond appropriately and creatively to the needs of other human beings, while also taking care of ourselves."
If you are a parent, then you very likely can relate to this description. Motherhood quite literally changes everything – it completely uproots what was once our foundation in the most profound, beautiful, messy, complicated ways. The transition to parenthood is a journey that begins well before a child arrives and continues through the postpartum.
If you are a therapist, this description likely resonates with you as well — it almost reads like our job description! Involving and immersing ourselves in the growth and development of another person is what we do almost every day.
So why is naming, honoring, and exploring matrescence important? Just as a greater understanding and awareness around pregnancy and postpartum can help promote healthier parenting, a deeper awareness of these changes can inevitably help the therapist-mother provide effective care for clients. The emotional labor of caring for clients is incredibly demanding. We ask ourselves: How much are we able to give to clients? And as pregnant or postpartum parents, we are no longer as flexible or available. The relationship is changing; we are launched into the uncertainty of motherhood and also striving to be competent and steady.
The reality is we get unsettled during the transition to parenthood. Vulnerability is HIGH and this is further impacted by biological changes. It can be extremely difficult to accept this on a personal and professional level. We propose that instead of forcing ourselves to keep these worlds separate, we practice acceptance. We are changing, and to deny that would be to deny the very tool that makes our work possible: ourselves.
While we are managing our own internal shifts, we see several challenges play out in the therapist/client relationship. The primary ones are related to self disclosure, rapport and alliance ruptures, guilt related to abandonment, and managing possible client comparisons.
Therapists often experience anticipatory anxiety prior to disclosing their pregnancy to their clients. This is because of worries of premature termination, intense reactions from our clients, and the vulnerability of sharing this life news with clients who have had such boundaried access to our lives up to this point. Because of this fear, some therapists choose not to disclose until the client broaches the topic. While we can understand this impulse from a psychodynamic perspective, we strongly encourage pregnant therapists to inform their clients of their upcoming maternity leaves early into the second trimester. This is reflective of trauma-informed care, builds credibility and trust, and models healthy attachment versus reenactment of any history of abandonment. By planning ahead and considering how you will respond to possible questions, eg. "Is it a boy or a girl?", "Do you have a name picked out?" , "Are you excited?" (and the list goes on), you can prepare for and help reduce some of your own anxiety while giving yourself time to consider what is most helpful for your client.
The reality is that your clients might have intense reactions no matter when or how they find out you or your partner is expecting a baby. This could be rooted in their own, perhaps fractured, relationship with their parents, trauma histories, and attachment disruptions. They might fear that you will have less time for them, both emotionally and from a scheduling standpoint. And the reality is that you might. Pregnancy is an incredibly introspective time; you can find yourself engaging in kick counts or thinking about the planning you need to do to prepare for the baby.
After the birth of your baby, you have to contend with numerous vulnerability factors, including fatigue and possible guilt for not being with the baby at all time, that can distract you from the present moment. In addition, there are the very real scheduling challenges that you might face.
While researching and working on this very material, Chrissy and I found ourselves working around nap schedules, last-minute doctor appointments, and changes in childcare. This is all to say: your clients' fears, should they have them, are valid. We might not be as available as we once were. It is important to recognize when client reactions are happening within the real relationship and when they are more transferential in nature.
In the next articles in our series, we will discuss these transferential reactions and how to most effectively manage them with your clients. We will also address how the therapeutic relationship itself plays a role in healing attachment wounds that become activated. Finally, we will discuss how to care for yourself during this vulnerable, tumultuous time.
References:
Ignacz, G. (2018, October 27). Becoming a mother is a process – and it has been given a name: matrescence – Wellbeing for Mothers. Retrieved May 1, 2021, from Wellbeingformothers.com website: https://wellbeingformothers.com/2018/10/27/becoming-a-mother-is-a-process-that-has-been-given-a-name-its-called-matrescence/
Mcleod, S. (n.d.). John Bowlby. Retrieved May 1, 2021, from Simplypsychology.org website: https://www.simplypsychology.org/bowlby.html
Sacks, A. (2017, May 8). The birth of a mother. The New York Times. Retrieved from https://www.nytimes.com/2017/05/08/well/family/the-birth-of-a-mother.html