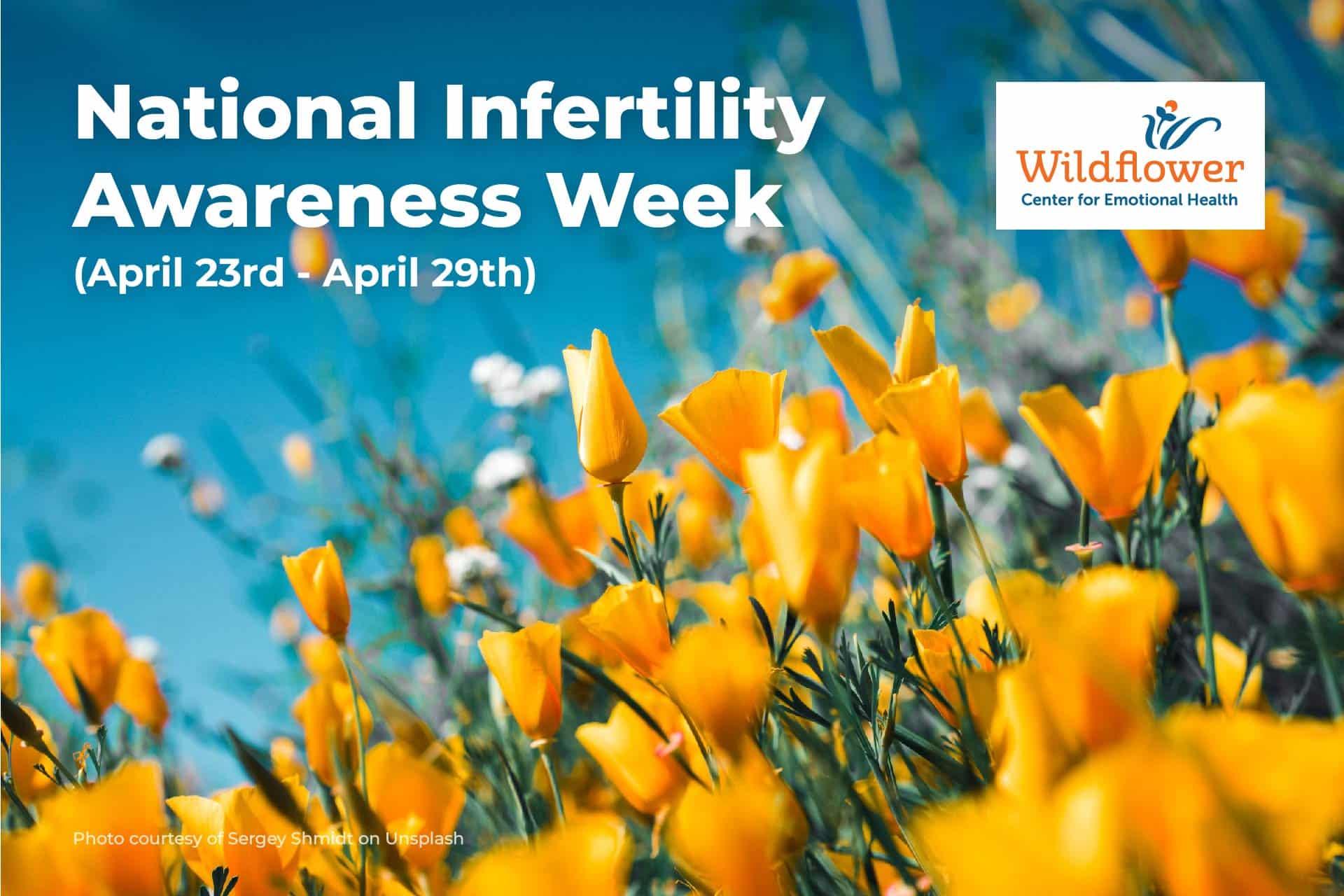 National Infertility Awareness Week will be observed from April 23-29th, 2023. This week seeks to bring awareness to an extremely common yet all too often overlooked experience. No person feels prepared to confront infertility and the grief, anxiety, and fear that may follow the infertility diagnosis. At Wildflower, we are committed to helping you navigate the losses associated with the infertility diagnosis and treatment, the experience of social isolation, potential mood and anxiety challenges, and impacts on self-esteem and relationships. If you or someone you know is going through infertility, we hope the resources included in this Coping with Infertility Guide will provide community and ways to care for yourself physically, emotionally, and mentally.
It is important to remember that even when you feel isolated, you are not alone. We invite you to attend our weekly Infertility Support Group,  a virtual support group for people experiencing infertility.


Looking for more resources on infertility? Check out our client guide below.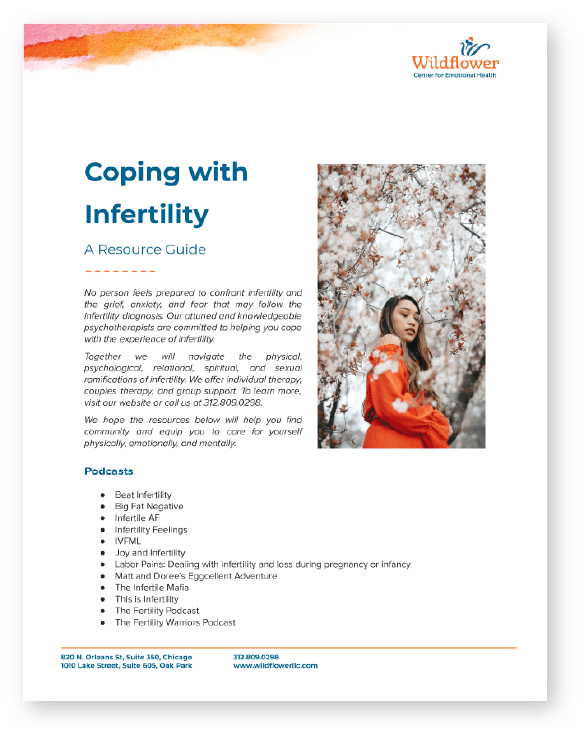 Wildflower Center for Emotional Health is a therapy practice with offices in Chicago (River North) and Oak Park, IL. We offer in-person services at each of our locations as well as online therapy to anyone in Illinois. We specialize in pregnancy and infant loss, trauma and PTSD, anxiety and depression, relationships, sex and intimacy concerns, and more.Learn More