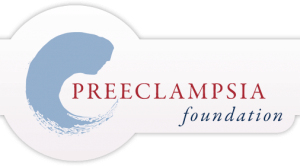 Preeclampsia Foundation is a tremendously impactful nonprofit organization whose mission is to: "reduce maternal and infant illness and death due to preeclampsia, HELLP syndrome, and other hypertensive disorders of pregnancy by providing patient support and education, raising public awareness, catalyzing research and improving healthcare practices." The Foundation convened its community of experts, patients, and dedicated volunteers for the 2018 Champions for Change Summit this past weekend to celebrate their up-to-date accomplishments, provide training and education, and ignite ongoing efforts to improve maternal health. More information about the summit can be found here: https://www.preeclampsia.org/summit/.
Women who experience medical complications during pregnancy, childbirth, and/or the postpartum period are at heightened risk for developing perinatal mood and anxiety disorders, particularly posttraumatic stress symptoms. Co-founder of Wildflower Center for Emotional Health, Aga Grabowski, presented a lecture at the Summit entitled "Perinatal trauma: Facts, myths, and components of recovery and advocacy" and was part of the expert panel discussion on peer-to-peer support in the cyber world. In her talk, Aga discussed key characteristics of perinatal trauma and emphasized the importance of attuned, non-pathologizing, and trauma-informed interventions with all perinatal women.
Preeclampsia, HELLP syndrome, and related hypertensive disorders of pregnancy are a leading cause of maternal death. People whose lives have been affected by this condition are often isolated in their experience of trauma, grief and loss, anxiety, and other psychological sequalae. Backed by its many dedicated volunteers (many of whom are themselves survivors) and other partners, Preeclampsia Foundation provides the needed support and educational resources to women and their families while engaging in advocacy and awareness building; their vision is a "world where preeclampsia and hypertensive disorders of pregnancy no longer threaten the lives of mothers and babies. "
We wholeheartedly support these efforts and were honored to be invited to speak at this year's Summit!