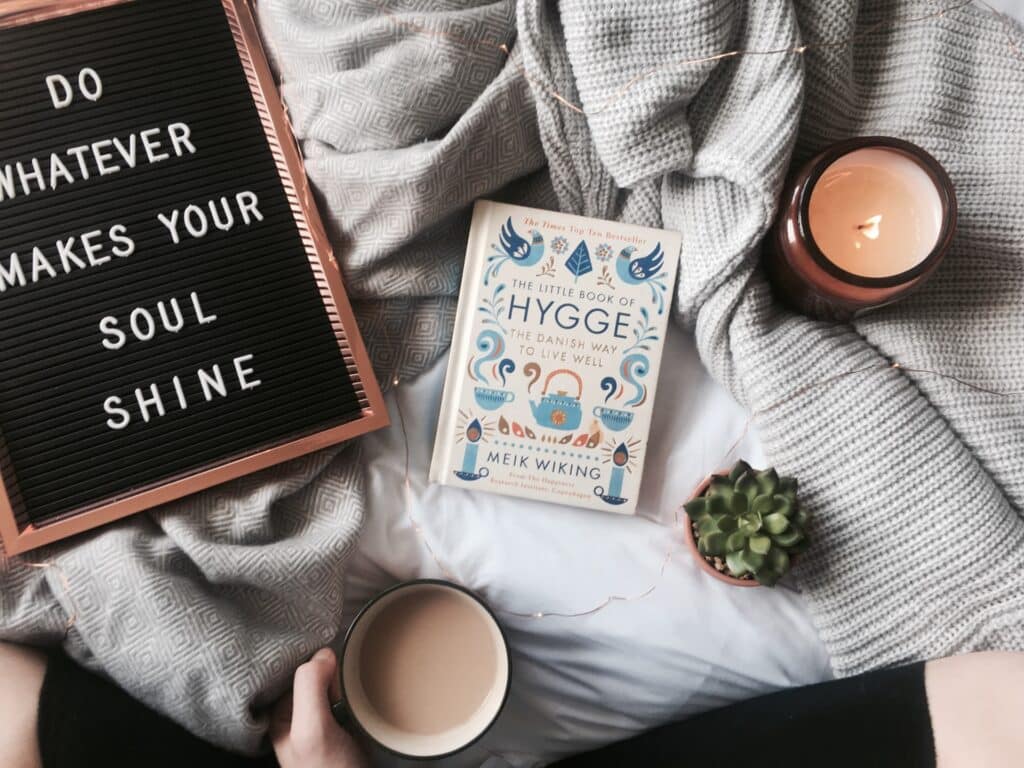 With winter on the horizon and the pandemic still raging, the prospect of many more months inside with constricted holiday gatherings, limited opportunities to spend time outdoors, and narrowed possibilities for entertainment outside of the home, may incite feelings of distress, frustration, and apathy. While this winter may look different from winters past, the experience can still allow for moments of peace, connection, and even joy as long as we think ahead and create a plan for coping. This will allow us the opportunity to embrace moments of comfort and employ effective self-care during periods of difficulty.
Planning ahead this winter
Cope ahead planning is a coping skill coined by Marsha Linehan, the creator of Dialectical Behavior Therapy (DBT), that can be applied before living through a situation that causes unwanted, distressing emotions. Cope ahead planning works because it allows individuals to identify and fully embody what it means to experience the unwanted event (and subsequent unwanted emotions) and envision how one will cope ahead of the event. As we prepare for the cold winter season ahead amid the COVID-19 pandemic, we need to make room for the possibility that difficult or uncomfortable emotions will arise – loneliness, fear, or dread. We need to envision how we can take care of ourselves in the absence of typical coping strategies such as physical support of loved ones, exercise at our local gym, travel, etc. We must consider how we will cope with the reality of the pandemic and how we can find an oasis of peace and calm within our homes.
Cope ahead planning allows us to:
Identify what emotions and behaviors may interfere with effective problem solving
Decide what coping skills to use during a defined difficult situation; in this case, living through wintertime in a pandemic
Practice effective coping before encountering a problem scenario
Applying cope ahead planning this winter
Cope ahead planning is a tool to help us cope ahead of a difficult or undesirable possible outcome. By planning ahead for how we will cope if that event occurs, we can experience how we might deal with an undesired outcome more effectively, and can actually reduce our perceived discomfort and anxiety (Jameson, 2015). First, you need to identify healthy coping and problem-solving skills that you would like to use to deal with the undesired outcome. Be sure to be specific. Write out a detailed account of how you might cope with the difficult situation and identify the troubling emotions and action urges that you think might arise. Next, imagine the situation occurring as vividly as possible and see yourself applying previously defined coping skills.
When reflecting on the winter ahead, describe what a difficult day or experience might entail, how the day might unfold and what challenging emotions and/or behavioral urges might appear. For instance, sadness resulting from not seeing loved ones might spur feelings of loneliness which may incite sadness, tearfulness, and ineffective coping like not getting out of bed which may ultimately increase feelings of sadness. To prevent this, reflect on how you might employ more effective skills to cope with loneliness, possibly by identifying core supports, speaking to them in advance of lonely feelings, and asking them to schedule weekly phone calls to ward off a sense of isolation. Additionally, you might assess how you will cope when loneliness arises, identifying how the feeling might appear, and how you might self-soothe with the use of deep breathing, a yoga class, cooking a meal, or engaging in a mindful activity. Employing a cope ahead plan may serve to ward off or reduce difficult thoughts and feelings.
What is hygge and what are the benefits?
How might you create your cope ahead plan and what skills might you employ during the colder and darker winter months ahead? Hygge (pronounced "hoo-gah") is a foundational characteristic of Danish culture that focuses on living with a sense of coziness and comfort. As described by Meik Wiking (2017) in The Little Book of Hygge, hygge "is about being with the people we love. A feeling of home. A feeling that we are safe." The concept of hygge embraces ideas of being in the here and now, engaging our senses, investing in self-care, and connecting with others.
Being present and engaging in mindfulness can enhance focus, create a greater sense of calm, and reduce our worry, stress, and emotional reactivity (Keng, Smoski, and Robins, 2011). To be mindful is to be in the present moment intentionally and without judgment. One form of mindfulness is engaging our five senses (sight, touch, hear, smell, and taste) to focus within our environment on the present moment instead of being swept away by thoughts. This form of mindfulness is embodied by hygge's emphasis on comfort and warmth, beckoning our senses, and encouraging present moment experiencing in the feel of a warm blanket, the taste of a sweet hot chocolate, or the sound and the smell of a crackling fire. Instead of focusing on what you might be missing out on due to the pandemic, how might you embrace your space and be present with the people and things around you?
Self-care is another key principle of hygge and entails prioritizing relaxation and appreciating simple pleasures. The emphasis on finding joy in the little things might facilitate more flexible, open-minded responses, and possibly greater self-compassion towards yourself and others. Social support is also an element of hygge, and while not easily obtained during a pandemic, identifying forms of connection – Facetime, phone calls, texts, etc. – may provide emotional support to cope with life's challenges, reduce stress levels and improve self-esteem (APA, 2019). Find methods to identify close social supports and schedule more regular and intentional opportunities to connect throughout the winter. The benefits of embracing the concept of hygge and incorporating elements of mindfulness, self-care, and connection may improve your mental and emotional well being.
Using hygge to cope ahead: A practical application
Now that you are familiar with the concept of hygge and its core tenets – comfort, coziness, self-care, and connection, perhaps you might incorporate hygge into a cope ahead plan for this winter. The continued pandemic and colder temperatures may interfere with physical closeness to loved ones or participation in usual winter activities. That being said, you can leverage the concepts of hygge to promote coziness, comfort, and connection by coping ahead and identifying areas of self-care to pursue during the coldest days of the winter.
Consider creating lists of activities that embody comfort, coziness, and connection so that on those days when you are feeling increased sadness, low motivation, frustration, and lethargy resulting from pandemic-instilled limitations, you can peruse your list of self-care cope ahead activities intended to soothe and/or excite you.
For instance, you might brainstorm a bulleted list of:
comfort books and movies to have on hand for a challenging day
new books, movies, and TV series to explore
new baking/cooking recipes with which to experiment
hobbies to learn (i.e. chess, painting, ceramics)
mindful activities to explore indoors (i.e. knitting, baking, painting, doing a puzzle – think about activities that activate the senses!)
mindful (and safe!) activities to explore outdoors (i.e. walking, jogging, snowshoeing, building a snowman)
support systems (most reliable and trusted friends and family)
Using a notebook to create bulleted lists of experiences forces us to slow down and assess our wants and needs which in turn allows for a more mindful experience. Journaling and specifically bullet journaling provides a helpful way to list our cope ahead events, ideas, and experiences briefly and objectively in one single place, offering a method to practice non-judgmental mindfulness (Coaston, 2017). Regular application of mindfulness leads to reduced anxiety and stress and creates an increase in perceived resilience (Smyth, 2018).
Now, imagine sitting on your couch, cuddled up with a warm cup of tea and a heavy, fuzzy blanket. Imagine feeling the heat radiating from the blanket and warm mug as you revisit one of your favorite comfort novels while a scented candle flickers from nearby and you intermittently pause to watch the snow serenely falling onto a blanket of whiteness outside. Embrace the concepts of hygge and mindfulness and pause to reflect on your presence in this moment. The creation of a cope ahead plan with a focus on caring for your future self can allow you to prepare for peaceful, comforting moments like this in the winter ahead.
References
American Psychological Association. Manage Stress: Strengthen Your Support Network. Updated October 2019.
Coaston, S. C. (2017). Self-Care Through Self-Compassion: A Balm for Burnout. The Professional Counselor, 7(3), 285-297. doi:10.15241/scc.7.3.285
Linehan, M., (2014). DBT Training Manual. New York, NY: The Guilford Press.
Jameson, K. (2015). A Brief DBT Treatment for Test Anxiety. (Electronic Thesis or Dissertation). Retrieved from https://etd.ohiolink.edu/
Keng, S., Smoski, M. J., & Robins, C. J. (2011). Effects of mindfulness on psychological health: A review of empirical studies. Clinical Psychology Review, 31(6), 1041-1056. doi:10.1016/j.cpr.2011.04.006
Smyth, J. M., Johnson, J. A., Auer, B. J., Lehman, E., Talamo, G., & Sciamanna, C. N. (2018). Online Positive Affect Journaling in the Improvement of Mental Distress and Well-Being in General Medical Patients With Elevated Anxiety Symptoms: A Preliminary Randomized Controlled Trial. JMIR Mental Health, 5(4). doi:10.2196/11290
Wiking, M. (2017). The little book of hygge: Danish secrets to happy living. New York, NY: William Morrow, an imprint of HarperCollins.