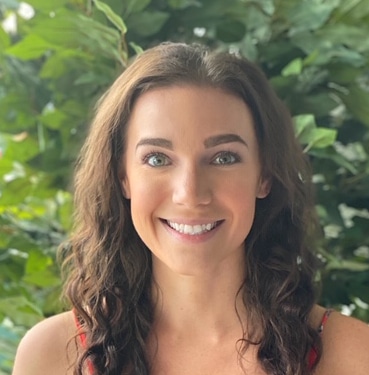 Anna Odarczenko, BS is Wildflower's Practice Manager. Wildflower would not be the same without Anna's skillful guidance, analytical skills, and caring commitment to clients and staff. Anna manages various aspects of billing, insurance, and administrative operations. She has obtained her Bachelor of Science degree in biology from Eastern Illinois University and has a wealth of experience in healthcare administration. To learn more about Anna, read her full bio here.
What inspired you to pursue a career as a Practice Manager?
In high school & throughout college I worked at various retail stores, and really enjoyed working with people. I graduated college with a Bachelors of Science in Biology and started my professional career working in a lab setting. For those of you who may not know, lab settings involve mostly independent work, with very little interaction/communication with others. After a few years, I found myself missing that social aspect that I had gotten in previous jobs, but knew I still wanted to be involved in the healthcare/science field. I did some research, and realized that the field of health administration married my skills, strengths, and wants perfectly! Since then, I have not turned back and continue to be inspired & learn/develop new skills.
As a Practice Manager, what part of your job is most satisfying?
I am a very analytical/organized person, so while there are many satisfying things about my job (completing my to-do list and being able to help co-workers and clients with regards to insurance/billing information just to name a few), the most satisfying part of my job has to be being able to collect data/observations! I am able to take that data and analyze it in order to see trends, patterns that may not have been previously seen. There is always a new lens to look through, and different ways to compare and contrast data points, which is not only exciting, but continues to help us learn & grow.
How would you describe your practice management approach?
I believe that my approach is a mixture between supportive/innovative and motivational. I believe it is important to lead by example, but also openly welcome a collaborative effort from colleagues. This approach also encourages innovation which allows me to continue to improve operations/policies, and make mindful/efficient changes.
Why do you believe that psychotherapy can help?
I believe that psychotherapy can help because it provides someone with a safe, welcoming environment to be honest and open with topics/thoughts/experiences that may not be possible anywhere else. From this, someone is able to learn/grow/reflect in the direction they wish to.
What are some of your professional specialties and what drew you to them?
A few of my professional specialties are billing/insurance, numbers, and overall operations. My father is an analytical chemist, and he instilled in me a sense of curiosity about why and how things work the way they do. You may be surprised to hear this, but children and adults use the scientific method when problem solving all the time without even thinking about it! I believe this curiosity is what inspired me to complete a degree in science, and work in healthcare. I have also always been good at numbers/organization which is what drew me to continue to learn insurance/billing & operations.
What is one thing about psychotherapy you wish everyone knew?
That seeking help/psychotherapy is not a sign of weakness, but actually a sign of strength, and that it can benefit people of all ages.
What is your motto or personal mantra?
I have two personal mantras.
"You have not, because you ask not" – This just reminds me to go after what I desire. I believe sometimes we get stuck in our own heads, and if all we did is ask, we may be surprised how far we get.
"Patience is a virtue" – I will admit that patience isn't always one of my strongest traits, and I have found it very helpful (and comforting) to say this to myself when I find that I am getting inpatient.
What are your favorite self-care activities?
A few of my favorite self-care activities are shopping (even if it's "window shopping"), working out, spending time with my friends and family, and traveling. Traveling has allowed me to gain so many insights and experiences that have in return, helped shape me into the woman I am today. I even have started getting a piece of art from everywhere I travel to include in my "travel wall"!