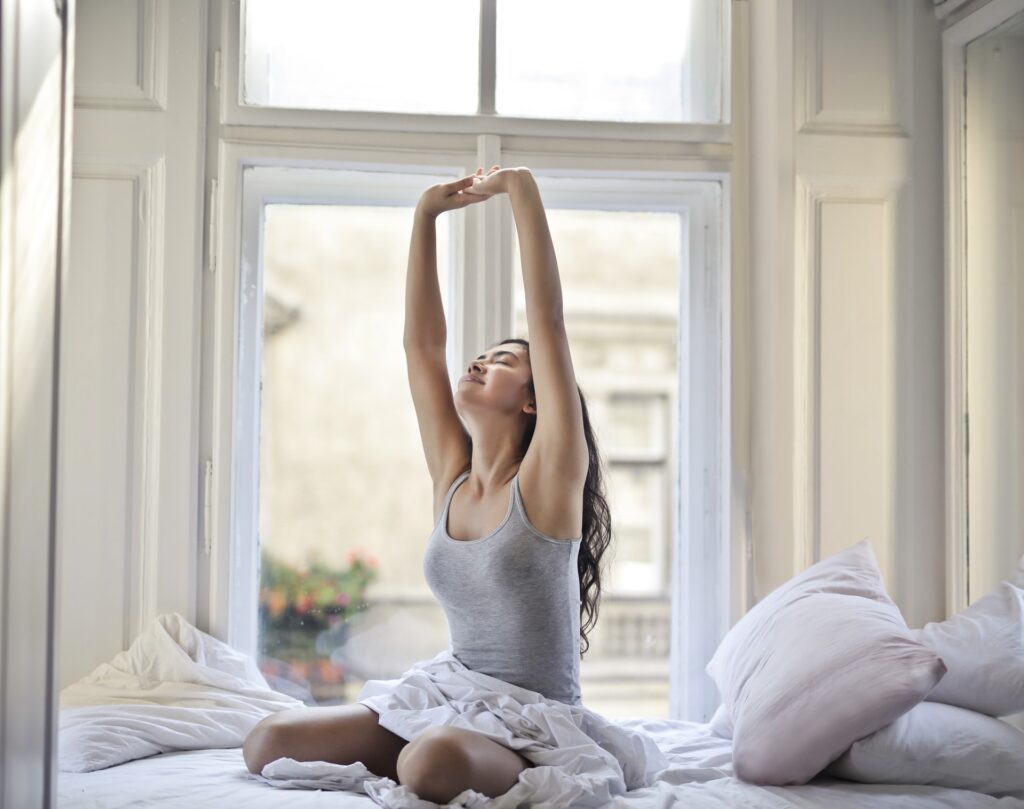 What comes to mind when you hear the term "wellness" or "wellness industry"? You might have a vivid and particular set of images streaming in your mind right this second — and it's likely that these images may closely match those of the next individual. There's a reason why: In our society we are constantly exposed to very specific and unrealistic images, expectations, and standards that are presented by the wellness industry. I can't help but ask the question: Is the wellness industry truly wellness-oriented or are there disguised messages rooted in diet culture that may actually be harmful to our overall health?
Generally speaking, the desire to eat nutrient-dense foods or to exercise isn't problematic. However, when the ways in which we eat or exercise are rooted in body hate/shame, and are based on a set of unsustainable methods to achieve "health," we cannot claim they contribute to our wellbeing. We've got to approach these activities with a different lens.
How does this look in society?
We cannot talk about the wellness lifestyle or wellness trends without also addressing how many parts of this very lifestyle are inaccessible. To achieve "health," there has been an increased focus on purchasing it: solely organic produce, expensive workout classes, and costly single-serving smoothies and meals. Health, in modern society, has become a privilege in many ways. The main message here is not to shame those who can or want to purchase these items or participate in certain exercise classes. However, those who choose not to (either voluntarily or involuntarily), may experience internalized shame as a result. Very often, these health-related purchases are financially inaccessible for many folks, leaving a large portion of the population feeling as though they've failed themselves because they were unable to keep up with an unachievable standard.
Advertisements in diet-cultured wellness industries tend to profit and feed off of an individual's insecurities: "If you sign up for this new wellness diet, you'll start to feel happier." These ads are rooted in generalized claims that happiness is tied solely to external changes. While some of these programs may very well have positive intentions (and can elicit positive change in some ways), they are not giving focus to the internal and individualized work that is so crucial to living a life that feels more health-attuned.
How does this look individually?
You might find yourself feeling increasingly preoccupied with how "healthy" or "unhealthy" a specific food is. Certain foods you might have really enjoyed become foods that are forbidden; if in the rare occurrence you choose to eat such food, guilt immediately follows. You might start to avoid social gatherings, spontaneous plans, and events out of fear of being exposed to foods that do not adhere to the wellness lifestyle you've embarked on. You might even feel like you've failed if you cannot sustain the set of rules or guidelines the wellness diet/lifestyle promotes. Or perhaps you feel more and more emotionally and physically restricted as time goes on, and "out of control" when you're finally face-to-face with indulgent and highly pleasurable foods.
The irony in all of this is that what is being marketed as a way to "promote health" is negatively influencing it, especially when taken to an extreme or when these "wellness standards" are seen as ultimate and universal truths to live by.
Where do we go from here?
Have an honest conversation with yourself: What is the intention behind the food choices I'm making? Am I choosing the [insert socially-accepted "health food"] to respect my body and care for it, or because I feel obligated to do so, and guilty when I don't? Am I choosing to exercise because I feel stronger, empowered, or energized when I do so? Or because I believe it's the only way my body will be accepted?
Approach these internal conversations as compassionately as you possibly can. It is not uncommon to approach wellness through a diet-cultured lens; these messages have been taught over and over again on all media platforms! And just as these beliefs have been learned, you can gradually unlearn them and replace them with kinder beliefs.
Check in with your body's needs: What makes your body (and mind) feel respected and supported? Food is not only a physical experience; it's inherently emotional, too! Health may sometimes look like the super green and leafy salad that is fresh, crunchy, and loaded with veggies. Health may also sometimes look like the burger and fries evoking an emotional experience that feels downright satisfying. In both cases, neither choice is "good" or "bad" or "right" or "wrong"; rather, it's what your body needed in that specific moment. Your body is constantly communicating its needs; your only job is to tune into these needs, listen fully, and honor them.
Learn to love (or appreciate) parts of yourself outside of wellness practices: Modern-day wellness-lifestyle messages often lead folks to believe they are "good" or are a better person when they choose the more "moral/healthy" option. Remind yourself that you are not more or less worthy as a human based on the food choices you make. Where else can you find your sense of fulfillment, worth, and value outside of "wellness?"
Expand the definition of health for yourself: The wellness industry tends to market health as solely something to achieve via what is eaten, or how you choose to exercise. And while both are in fact ways of participating in "health," the definition itself is far broader! Health can also look like social connection, career/education fulfillment, spiritual practice, relaxation and rest, supporting your mental health, intimacy and sex, the list is endless. Give yourself space to explore any and all definitions of health that feel good, respectful, and helpful for you.