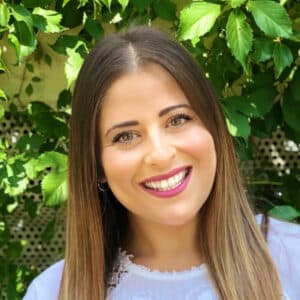 Carla is a multi-cultural and multi-lingual psychotherapist at Wildflower who provides racially conscious and culturally competent care. Carla has experience working with individuals, couples, and families around depression and anxiety, challenges with self-worth, confidence, life transitions and relationships, grief, and trauma. Carla received her Bachelor's degree in Psychology and Sociology from Stellenbosch University in Cape Town, South Africa and her Master's degree in Counseling Psychology with a specialization in Latinx Mental Health from The Chicago School of Professional Psychology. Read Carla's full bio here.
What inspired you to pursue a career as a psychotherapist?
I knew from a very young age that I wanted to help and heal others. However, I am not great with physical injuries and therefore knew that being a medical doctor was not an option. It was then in my early teens that I discovered the mental health field and how I could become a soul surgeon, healing the heart and the mind of those in need. As I got older I began to understand how complex we are as humans and how there can be so many interconnected factors influencing how we think, feel, and act. As a naturally curious person who craves a deeper understanding of all the intricacies of pretty much everything, I became more and more inspired to do this work and to use my personality characteristics and strengths to help others and be an agent of change. Now that I am in the career that I dreamed of as a teenage girl, I am forever honored for the trust and privilege given to me when working with clients and being a part of their very personal and vulnerable yet beautiful journey.
As a psychotherapist, what part of your job is most satisfying?
That's a tough question because I find my job so incredibly rewarding. If I had to pick just one thing I think it would be those moments in my client's journeys where they truly start to see the benefit of therapy in their lives. It is almost like together we have built a new set of glasses for them, and they are seeing themselves and their world in a whole new way. It's truly beautiful and such a privilege to witness the evolution our clients go through with their growth and healing.
How would you describe your therapeutic approach?
My therapeutic approach is not singular and like a "one size fits all." I am very passionate about making sure each client feels supported, acknowledged, and prioritized and I believe that is achieved by personalizing the experience and techniques used in session. Therefore, I am very integrative and flexible in my practices, making sure I am aware of the many moving parts that may be contributing to why someone has come to see me. This multi-systemic and holistic approach ensures that my clients always receive my best efforts in understanding them and what treatment plans would be most beneficial for them.
Why do you believe that psychotherapy can help?
I think we live in a world that continuously demands so much of us and we are constantly trying to "keep up" which can feel very isolating, draining, and discouraging. Therefore, having a therapist who in session is solely dedicated to you and your goals can often be not only a beneficial space but also a needed space for us all. I like to demystify therapy and see it like any other service we acquire in life, for example going to the doctor or taking your car to a mechanic. They know how to help you so you see them. We as therapists know how to help you too, so come and see us.
What are some of your specialties and what drew you to them?
I believe I am most competent and valuable when working with individuals, couples, and families experiencing mood disorders, self-worth and confidence difficulties, relationship and interpersonal difficulties, grief and loss, trauma, and difficulties adjusting to changes and transitions in life. I think I am most drawn to these specialties because of how intricate and interconnected they often are. I love working with the client and helping them connect the dots in their life that may be adding to or causing what they are experiencing. This can be very liberating for the client as they often begin to realize how much of what is happening is not their fault, and that is when our healing journey truly begins.
What is one thing about psychotherapy you wish everyone knew?
Do not listen to the movies! I think the media has painted this perception of psychotherapy which includes a couch and the famous "so how does that make you feel" statement. Psychotherapy is so much more than that, and most times does not feature lying down on a couch! Imagine having a person in your life who does not judge what you say and never has any bad intentions when interacting with you, in fact is dedicated to helping you become your best self. That is what having a therapist is like.
What is your motto or personal mantra?
Life is like a book. Each chapter varies in length, content, and characters; but we need to finish and understand one chapter before we are able to effectively and successfully move onto the next.
What are your favorite self-care activities?
Cooking has become one of my top self-care activities. It enables me to process my thoughts and reflect on anything having a significant impact on me. And then of course, enjoying the food after it is made is the cherry on top! Another self-care activity I love is simply taking in fresh air, especially crisp air in the Fall and Winter when indoor heating is on full blast. There is something that is so fulfilling about fresh air that just instantly recharges and revitalizes me.