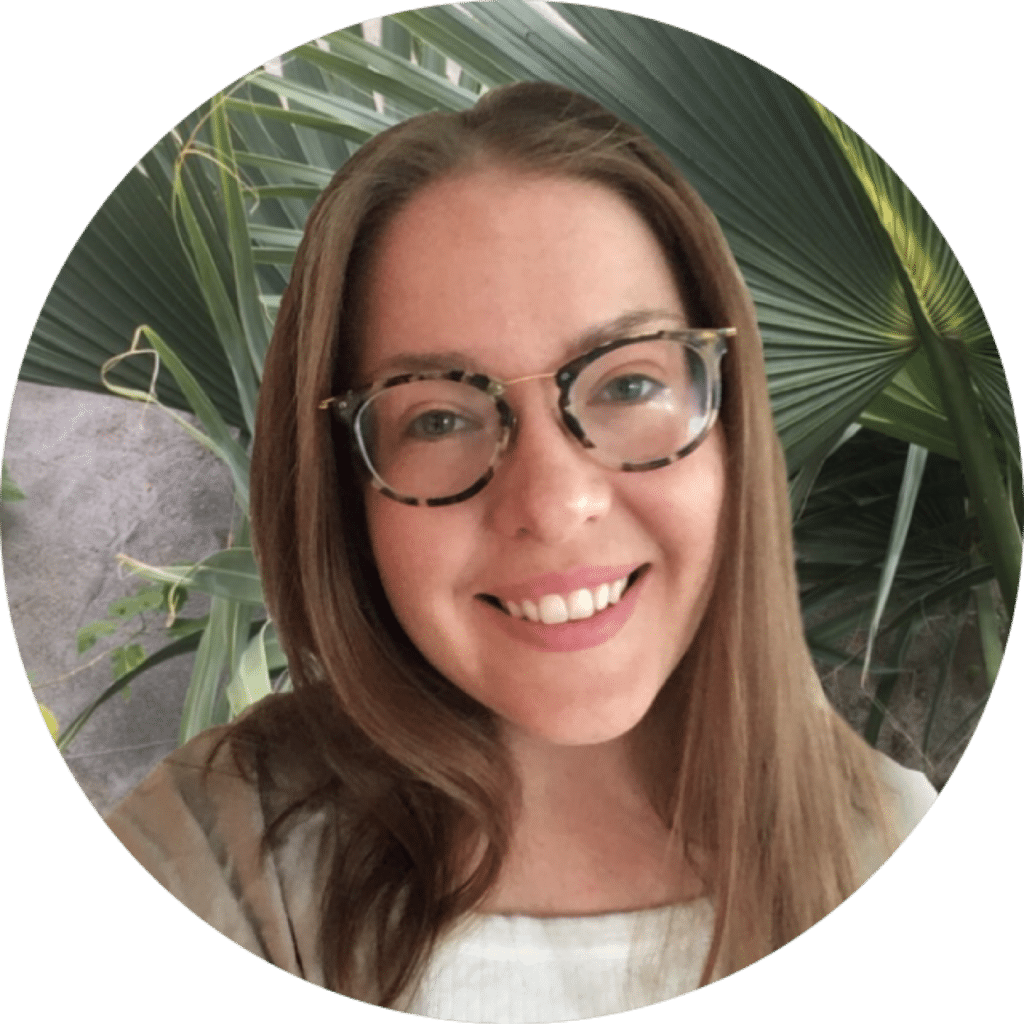 Carly is a psychotherapist at Wildflower. Carly brings to Wildflower extensive experience in treating eating disorders, body image issues, trauma, relational challenges, anxiety and many other challenges. She earned her Bachelor's degree in Psychology with a minor in Neuroscience at Drake University. She then obtained her Master's degree and Doctorate in Clinical Psychology at The Chicago School of Professional Psychology. Read Carly's full bio here.
What inspired you to pursue a career as a psychotherapist?
As an adolescent, I poured myself into memoirs or fictional accounts of life marked by mental illness. I found myself hanging onto the words that provided a context to it all. These books gave me a glimpse into how one's experience with depression, self-harm, eating disorders, addiction, and OCD came to be. As the reader, I saw myself as a witness and a confidant. Simply put, compassionate curiosity for how people become themselves amidst life's pain and triumph led me to my career choice.
As a psychotherapist, what part of your job is most satisfying?
Job satisfaction comes during/after moments when I've created a space for the client to delve into themselves, gain insight, access choice, and evolve in ways they most desire. I also enjoy incorporating creativity. I welcome the opportunity to approach sharing, processing, coping, healing, and dispelling shame in a multitude of ways.
How would you describe your therapeutic approach?
Compassionate, curious, reflective, and collaborative. I enjoy discerning with the client what they would like their next step to be. I then use my training and creativity to provide the client with specifics for how to target this next step in the upcoming week. I have also been described by clients as being well-boundaried. Respecting that the therapeutic relationship is a primary factor to effective treatment, I uphold ethics and seek out supervision regularly to conceptualize and assess therapeutic needs as well as identify ways I can be most effective.
Why do you believe that psychotherapy can help?
I believe that non-transactional connection is transformative. While psychotherapy involves payment for services, the therapeutic relationship and session are for the client. The therapist is there to assist the client in developing skills, esteem, and boundaries that serve them in their own life. My approach to psychotherapy holds that the client is the knower of their life and the therapist is there to help hone the client's connection to their own needs, values, and choices that promote well-being.
What are some of your specialties and what drew you to them?
I am experienced in the treatment of eating disorders, body image, and embodiment concerns. Having worked in eating disorder treatment centers for 7+ years, I found it important to listen to the individual's stories of ways in which their relationship to the body/self was formed and impacted. The lack of space for marginalized identities and bodies in those environments became more and more apparent. And so, I continue to hone my ability to address layers of gender, sexuality, size, race, trauma, disability, culture, religion, and chronic illness in therapy. Supporting agency in one's body and identity draws me to this work and pushes me towards further specialized training.
What is one thing about psychotherapy you wish everyone knew?
Healing/growth/development occurs in a very specific moment: when we are uncomfortable and safe. As a psychotherapist, I am attuning to these two things and efforting to keep them in balance.
What is your motto or personal mantra?
My feeling of 'home' can be found in a cup of coffee, in a breeze, in a song on repeat, in the scent of a candle, in laughter with friends, in tears shed etc. Coming home to myself is choosing to connect to these fleeting moments.
What are your favorite self-care activities?
Hands down, first and foremost: Finding a great deal on Facebook Marketplace. Close seconds: Listening to music, drinking coffee, writing poetry, dancing at concerts, and camping/hiking.